Articles
Shanghai Prohibits Public Displays of Pajamas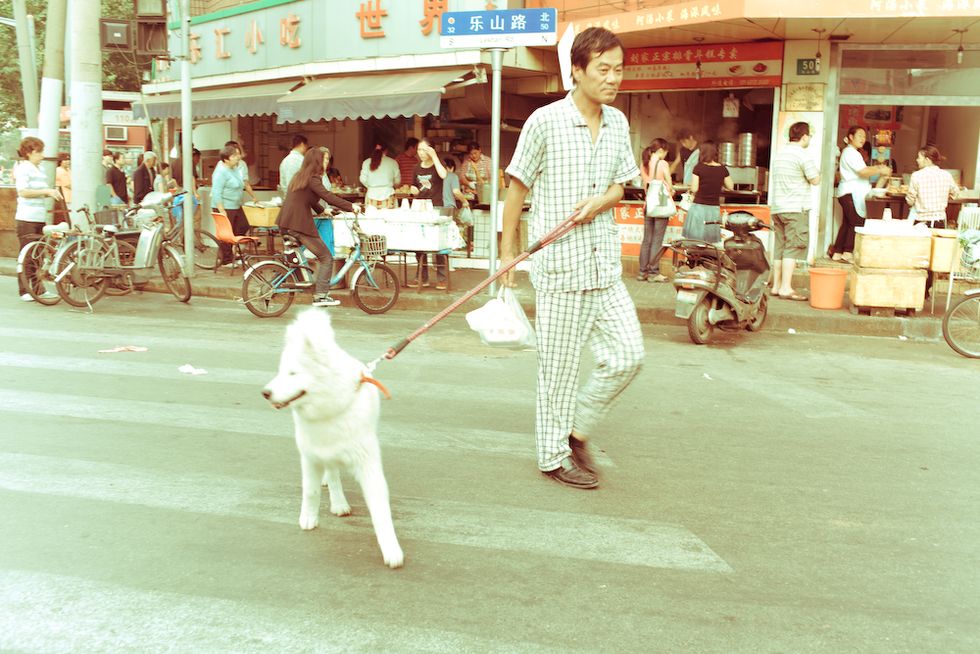 ---
Here's a troubling piece of news for Far East fans of cozy flannel prints: Shanghai officials are aiming to crack down on the wearing of pajamas in public. From
Boing Boing
:
The wearing of colorful, boldly-printed pajamas in public has been popular in the city for years, and well-documented on Flickr as well as National Geographic. But with the 2010 World Expo in Shanghai just three months away, city officials have launched a public etiquette clampdown targeting the unseemly practice.
The Chinese sociologist Zhang Jiehai explains the city's cramped conditions have thoroughly blurred the distinction between public and private space-hence the popularity of wearing PJs in public. It's a sad day indeed.
Photo (cc) by Flickr user C?Yu.