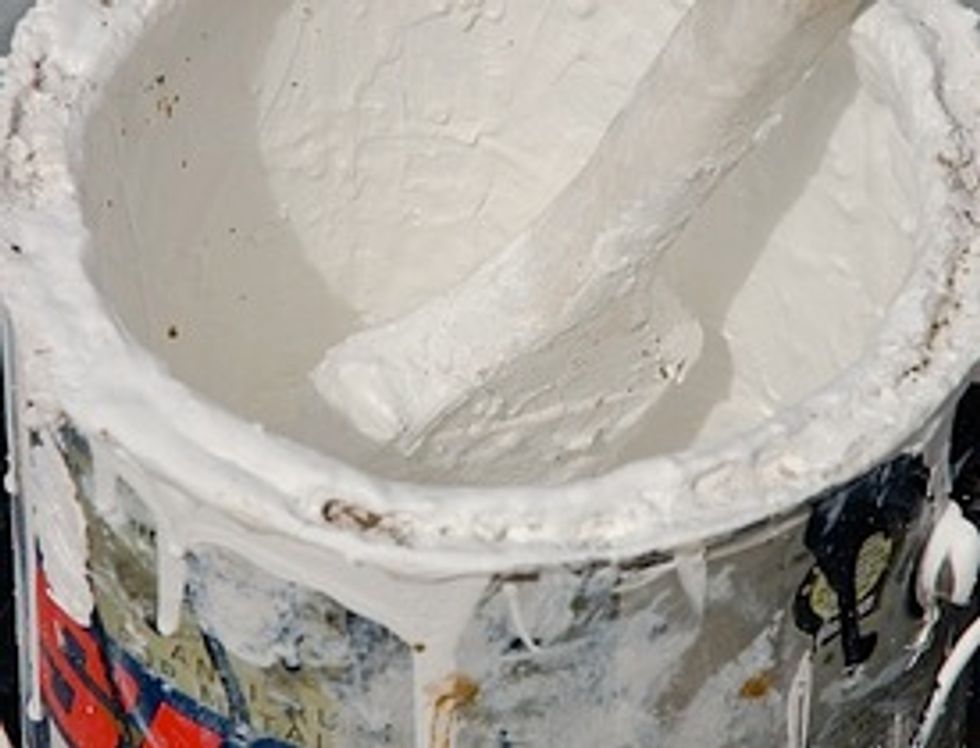 ---
Here's a stat that might blow your mind: "Painting 100 square feet of roof space white offsets the effect of one ton of CO2 emissions."
So say a team of scientists
from the Lawrence Berkeley National Lab, who contend that the simple act of painting roof tops, parking lots, and other dark surfaces a lighter shade could have a dramatic impact on emissions and, by extension, climate change. How much of an impact? Enough to delay the effects of global warming for 11 years. There's an economic incentive too: the scientist argue that the emissions savings are equivalent to $1 trillion.Read some thoughtful commentary on the idea over at
Infrastructurist
, who are championing its shovel-readiness, and wondering where the money for this in the stimulus bill is. And read more about how it works
here
. (And see our previous coverage
here
.)
Photo (cc) by Flickr user Racineur.