Articles
Street Scene: Great Neighborhood Street Art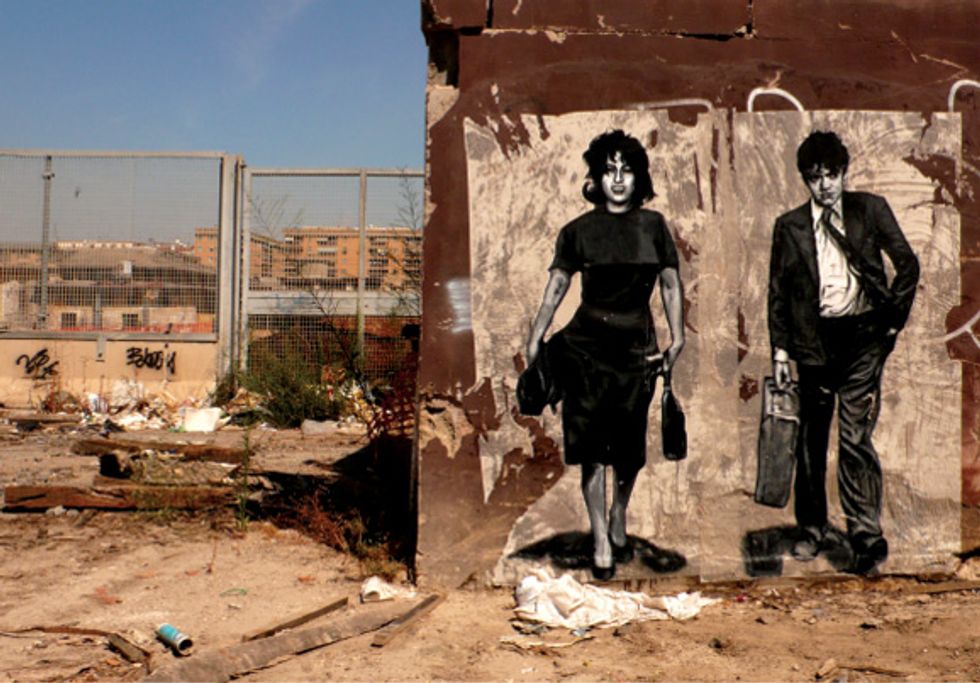 \n
Even the best
and most striking street art can exist with almost no connection to the walls on which it appears. Some artists, however, take inspiration from the actual neighborhoods they use as their canvas—beautifying an area and revealing something essential about it at the same time. Here are some of the most neighborhood-friendly examples.
Curated by Sebastian Buck of Unurth.com.
Žilda, "Io Sono una Forza del Passato" ("I Am a Force of the Past"); Rome
(Pictured at top.) The Eternal City has been the set for countless films, often appearing more as a character than as a backdrop. Pasting cutouts of classic Roman cinema characters back into the Roman urban landscape, Žilda's project brings these movies back to the city.

---
\n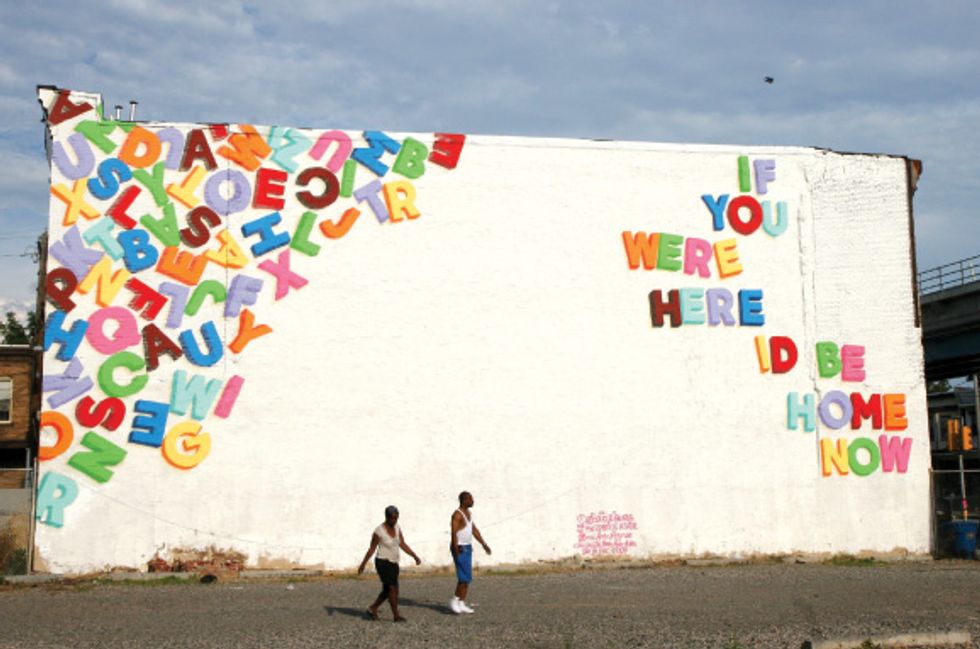 \n
Steve Powers, "Love Letter"; Philadelphia
(Above.) Powers, who used to tag under the name ESPO, taught a group of Philadelphians the art of sign painting, and then set them loose on 50 walls alongside the city's elevated trains. The signs spell out a love letter between paramours and between the community and the city itself.

\n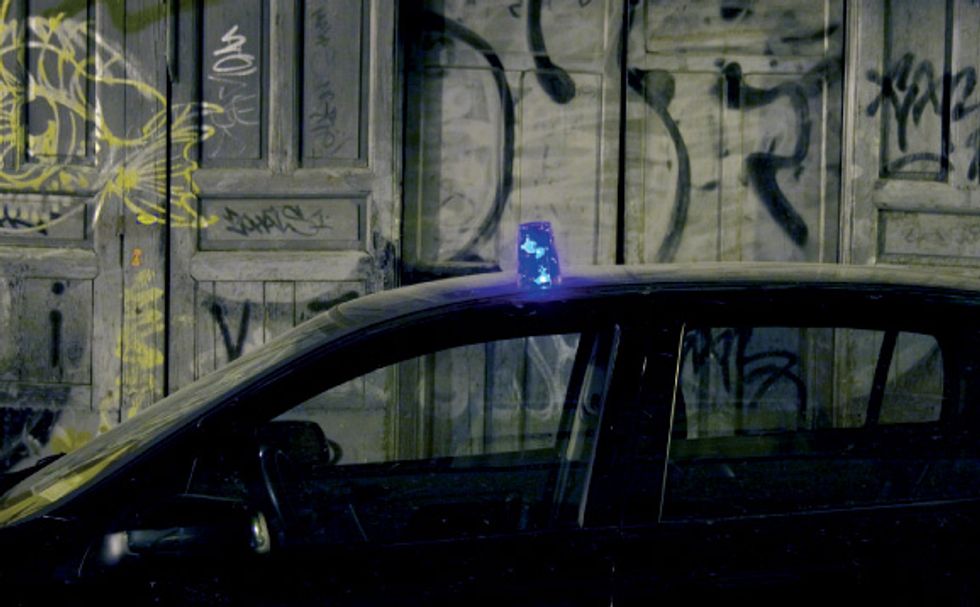 \n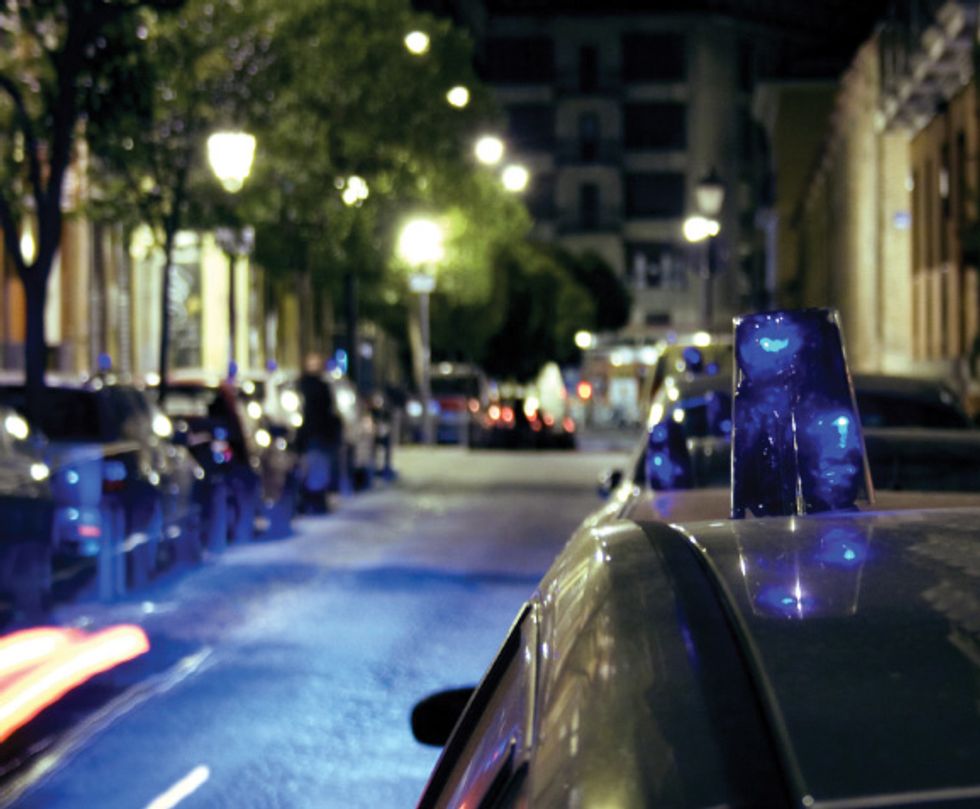 \n
Luzinterruptus, "Tanta Policía, para tan Poca Gente…" ("A Lot of Policeman for So Few People…"); Madrid
(Above.) In protest of the number of police flooding the Malasaña district of Madrid, the local street artist collective Luzinterruptus decided to make it clear that the police had no reason to be paranoid. Adding homemade replicas of blue sirens to 50 cars in the neighborhood made it clear that the police presence was already sufficient.
This article first appeared in GOOD Issue 19: The Neighborhoods Issue. You can read more from the issue here, or find out what it's all about by reading the introduction.