Articles
Technology Pirates to Set Sail Off the Golden Coast
Will the next Google or Amazon be founded at sea?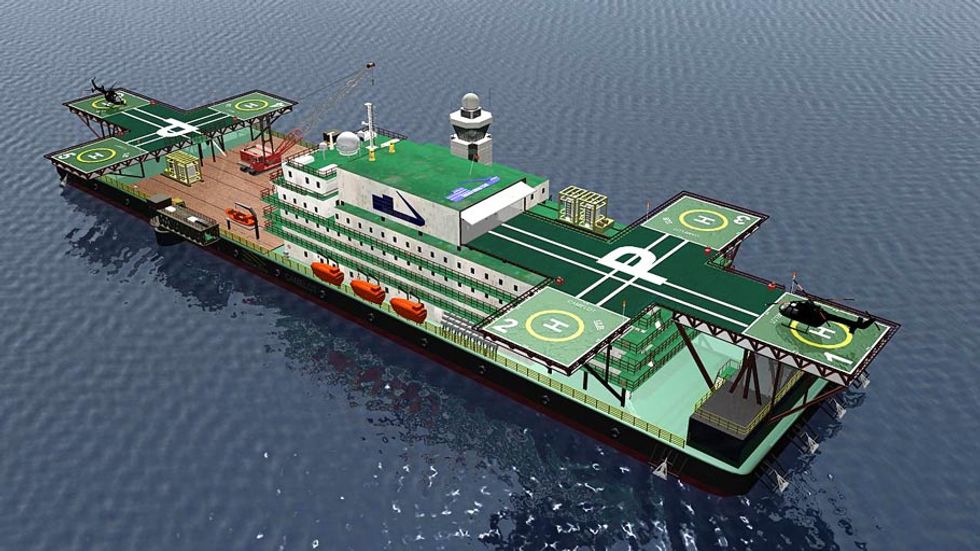 Will the next Google or Amazon be founded at sea? That's the dream of Blueseed, a technology incubator that will be housed on a 1,000-room ship floating in international waters 12 miles off the coast of California. What sounds like the world's nerdiest cruise ship is actually a clever way to work around the U.S. government's tough regulations on visas for immigrant labor, which make it expensive and complicated for foreign web developers to get permission to work stateside.
---
Backed by billionaire PayPal founder and strident libertarian Peter Thiel, Blueseed aims to provide office space and living accommodations for startups to host international workers in a visa-free zone. Located in the Pacific Ocean just west of California's Silicon Valley, the ship would offer ferries to move people to and from the mainland. Web developers could secure temporary visas for a meeting in Palo Alto in the morning and dine at one of the ship's 24-hour cafes later that evening. Blueseed plans to charge a minimum of $1,200 per person per month, a competitive price compared to rents for apartment and office space in the super-expensive Bay Area. Co-founders Max Marty and Dario Mutabdzija toldThe New York Times they expect to shell out between $15 and $40 million for a ship, which they'd like to set sail by mid-2013.
Of-course, with overhead like that, the business may flop, like many of the startups that Blueseed plans to incubate. But it's drawing attention to the impediments to innovation posed by an immigration policy that keeps many of the world's brightest minds from creating jobs in the United States. After all, many of Silicon Valley's most successful web pioneers were immigrants, including Soviet-born Google cofounder Sergey Brin. And while the federal government only approves a limited number of H1-B visas for educated foreign workers, the United States only produces 38,000 new computer science graduates each year to fill 144,000 new job openings.