Articles
The Case Against Fake "Walkable Urbanism"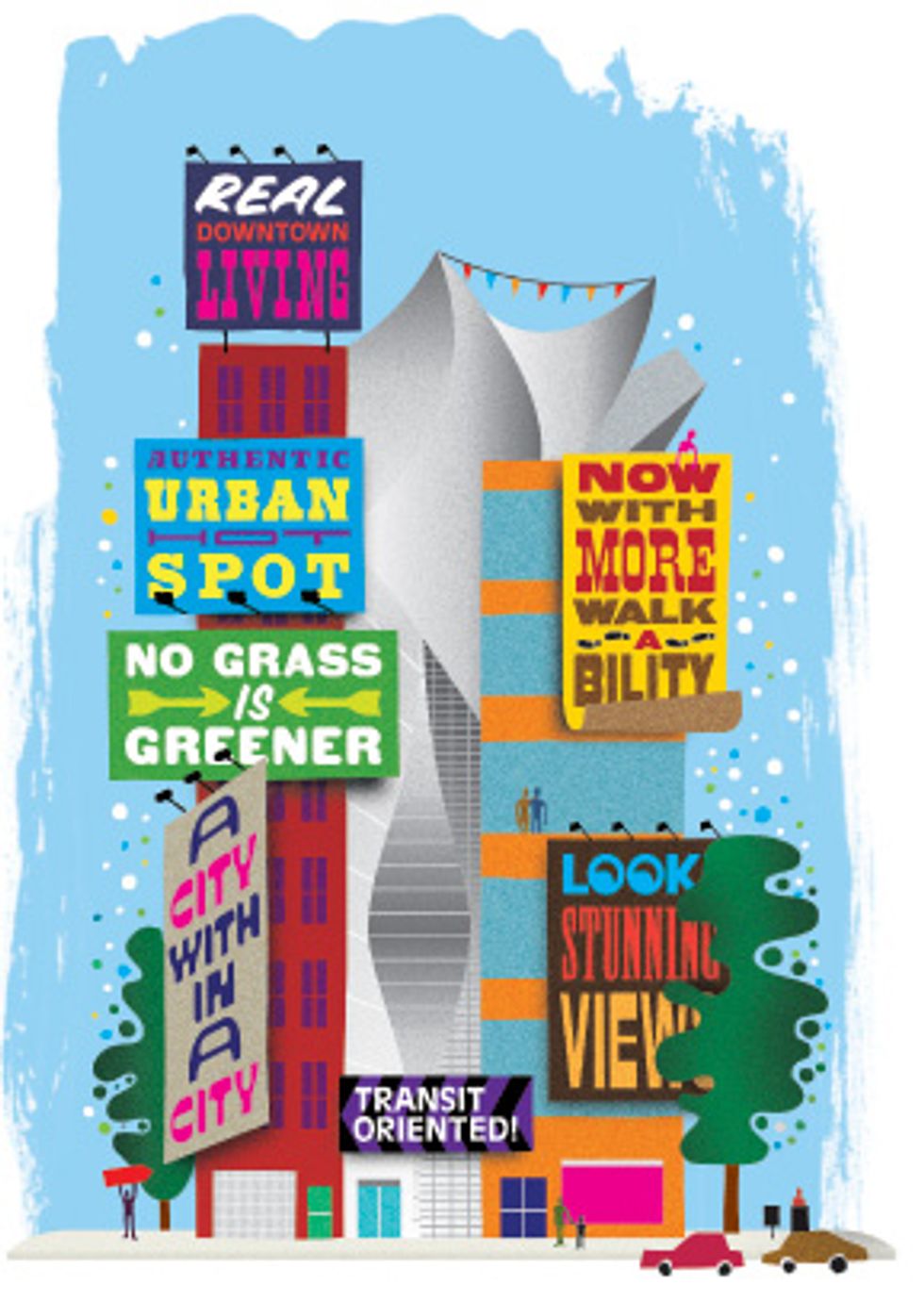 If You Lived Here, You'd Be Urban By Now: The case against a "walkable urbanism" that is neither walkable nor urban.
In December, an 18-million-square-foot complex opened on the Las Vegas Strip. Called CityCenter, its massive scope is fitting of the place, as is the spectacular fountain it surrounds: The "Lumia" features cannons that fire Hawaiian Punch–colored water 48 feet in the air. It's magnetic, reeling you in like a tractor beam. But a warning: To get there, you have to walk through three lanes of traffic and then balance on a curb, all the while being careful not to collide with a stretch Hummer.

This inconsistency struck me as strange, given the oft-repeated promises about CityCenter's walkability. The journey back to my hotel led me over a multilevel interchange that was essentially two stacked freeways slicing through the center of the development. The view from my room consisted mostly of other pedestrians attempting to navigate the same precarious asphalt arcs of swirling taxis. At the press conference, there had been a refrain of "walkable urbanism," but when I looked at this "new downtown," I saw tall, shiny buildings shouldered together, a tangle of on-ramps and guardrails, an airport-like tram, a Louis Vuitton store, and nowhere to sit down.


A few weeks later in Los Angeles, at the opening of the new W Hollywood Hotel & Residences, I heard the same refrain: "truly urban living," "density-driven" design, "a city within a city." I looked at the subway station embedded in the plaza, and then up at the 15 stories offering killer views of the Hollywood sign, and it hit me: Developers may be touting urbanism, walkability, and transit-orientation, but the people who actually live for those things are not the ones they want around.


Just a few years ago, "urban" was still a bad word. But with populations pouring back into cities, it became a buzzword, and developers are still trying to cash in. Their idea: Capitalize on the idea of a new urban living—"authentic city environment," "sophisticated downtown living"—even if there's nothing "urban" about the people actually living there.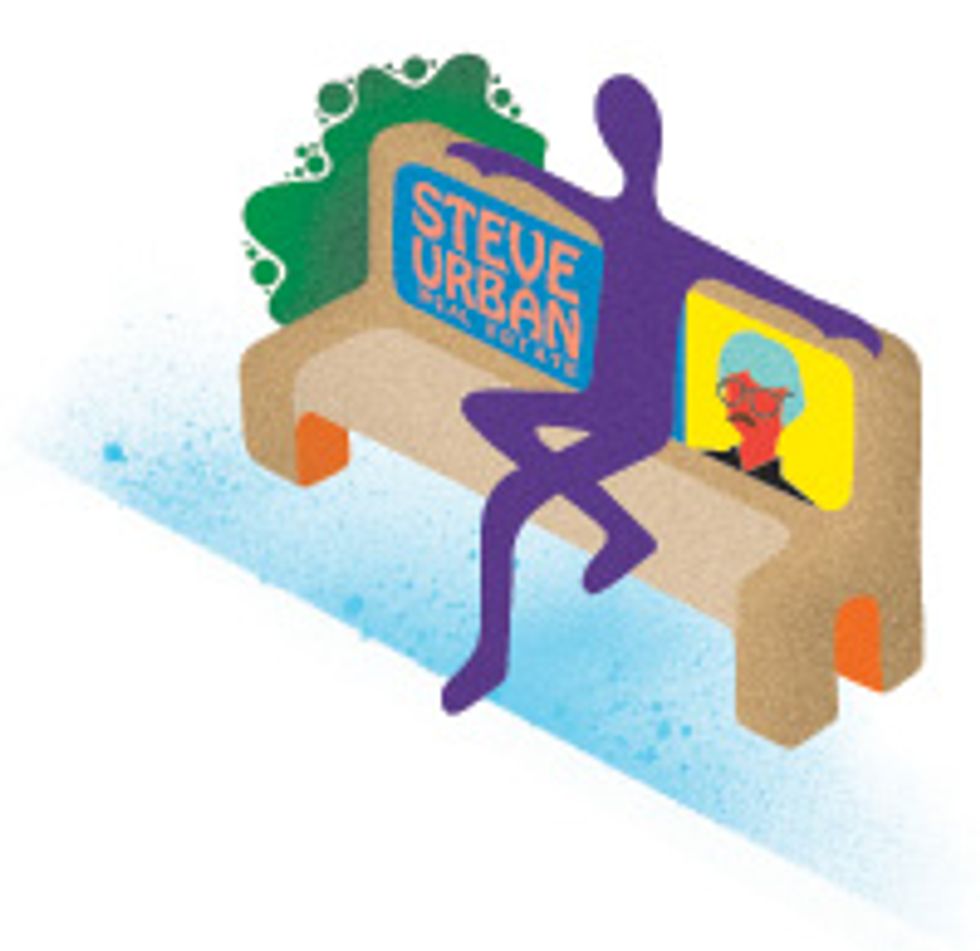 ---
\n
These new "urban" complexes rely on an economic profile that doesn't line up with the ideals of new urban living. Top-floor apartments in the new W can go for as much as $9 million, and the CityCenter units top out at $10 million. Frankly, it's hard to imagine that someone living in a multimillion-dollar penthouse in a city like Las Vegas or Los Angeles surrendering their car for a bus pass. Instead, these developments are luring people—and their cars, and their carbon footprints—into an already crowded urban environment. They're putting the dense into density.

"It's not our job to change people," said Marty Collins, developer of the W Hollywood project, when I asked him about this.


But maybe it is.

What if, instead of just welcoming people to the building, developers could give new residents a tool kit for better urban living? A building manager could give away pre-loaded subway passes and take residents on "ride-alongs" to show how easy it is to catch the bus to the office. Neighborhood maps could plot all the stores and services within walking or biking distance to encourage alternative ways of getting around while boosting the local economy. If people insisted on driving, what if they were able to announce their trips on an in-house social network so other residents could catch a ride?

It all sounds pie-in-the-sky, but it needn't be: Developers would reap the rewards—neighborhoods with less traffic and well-patronized local businesses have greater real-estate value—and the impact could be significant.

Illustrations by Keith Scharwath.






This article first appeared in GOOD Issue 19: The Neighborhoods Issue. You can read more from the issue here, or find out what it's all about by reading the introduction.