Articles
For lovers of the outdoors, there are many volunteer opportunities that combine doing service with having a great adventure out in the elements.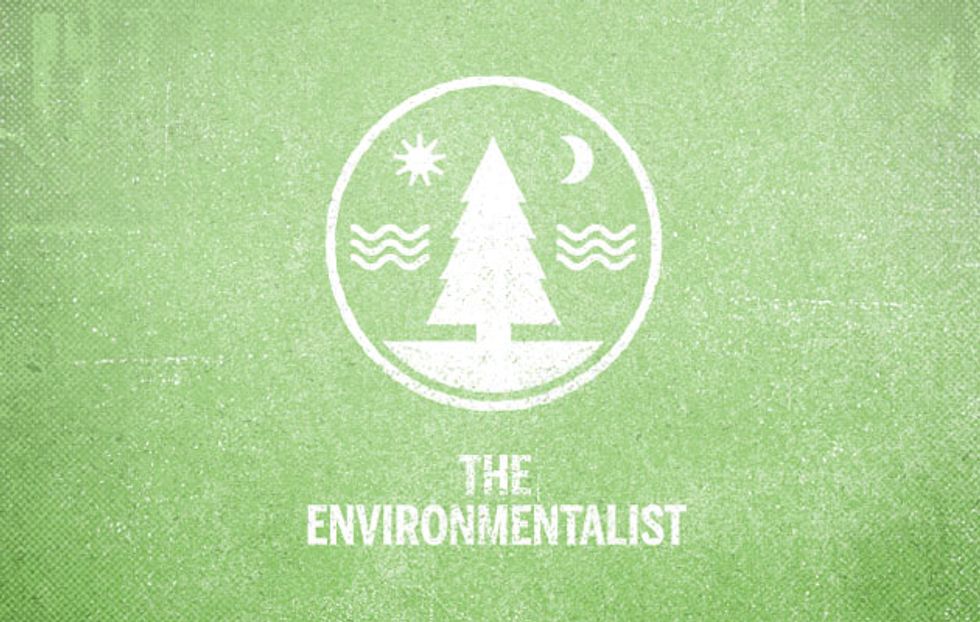 ---

Everyone knows that we are currently facing widespread environmental crisis—from the oceans to the rainforests to the sky over our heads. There are many problems, which means there are lots of solutions and countless ways to get involved in making the environment a little healthier. For athletes and lovers of the outdoors, there are many volunteer opportunities that combine doing service, while having a great adventure out in the elements.

One organization that has become famous for its environmental mission is the Surfrider Foundation. Founded by a group of die-hard surfers who understood that the joy of their sport depends on the health of the ocean, Surfrider has come to be one of the greatest advocates for clean oceans and beaches. Around the world, Surfrider leads beach cleanups, ocean monitoring programs, and training in how to design landscapes that prevent toxic run-off. The outcome, of course, is the preservation of excellent waves for riding.
We spoke with Matt McClain, Surfrider Foundation's director of marketing and communications:
GOOD: When someone comes to volunteer for Surfrider, what would you say are the most important qualities they can bring with them?
Matt McClain: Barely a day goes by where I'm not blown away by both the enthusiasm and imagination that our volunteers demonstrate through their efforts. Just showing up to volunteer is often a Herculean effort. Keep in mind that everything our activists do is done on their own time—in between school, or work, or parenting. Whereas most people use what few hours of free time they can find out of their week to flop out and relax, our activists are out there donating their time to help protect and preserve our beaches and coastlines—and do so with zeal and enthusiasm.
As well, the creativity and imagination with which they approach this work is simply stunning. From organizing themed beach clean-ups and fundraisers, to local messaging, to producing highly sophisticated movies (like our activist produced Cycle of Insanity: The Real Story of Water movie, which played at Sundance this year), our volunteers are constantly coming up with new ways to keep activism fun, engaging and impactful.
GOOD: Can you describe the kinds of work a volunteer might do for you?
McClain: As a grassroots organization, 95 percent of the work we do is done by volunteers. That work really runs the gamut; from "roll-up your sleeves" logistical work, to "get your hands dirty" field work, to highly involved campaign work that can span months, even years.
While it might not be the most glamorous job, mailings and phone trees are a big part of what we do. Beach clean-ups have been one of our most visible and popular volunteer efforts for many years now. Campaign work is usually carried out by our most committed activists. A lot of it involves time-intensive activities such as research, conducting outreach, attending hearings, and providing public comment.
One area that is rapidly growing is online activism. A lot of people are using online tools and social media to work their networks to sign petitions, conduct outreach or fundraise. The important thing to understand is that every action, from a simple Twitter posting to sitting through a 13-hour coastal committee hearing, plays a big part in making the Surfrider Foundation as powerful as we are.
GOOD: What do volunteers learn when working with Surfrider that they might take and apply to life after their experience? (Do they ever learn to surf?)
McClain: Interestingly, quite a few activists have been able to use their volunteerism as a launch pad to full time environmental work. At least half of our full-time staff were interns or volunteers before they got hired. We've also had several activists down in the Florida region go on to work for other NGO's. I think that is tremendously telling that other NGO's regard our activists highly enough to hire them.
Other possibilities for environmentalists: