Articles
If your idea of a great day involves work boots, blueprints, and a hardhat, these volunteer organizations might be the right place to lend a hand.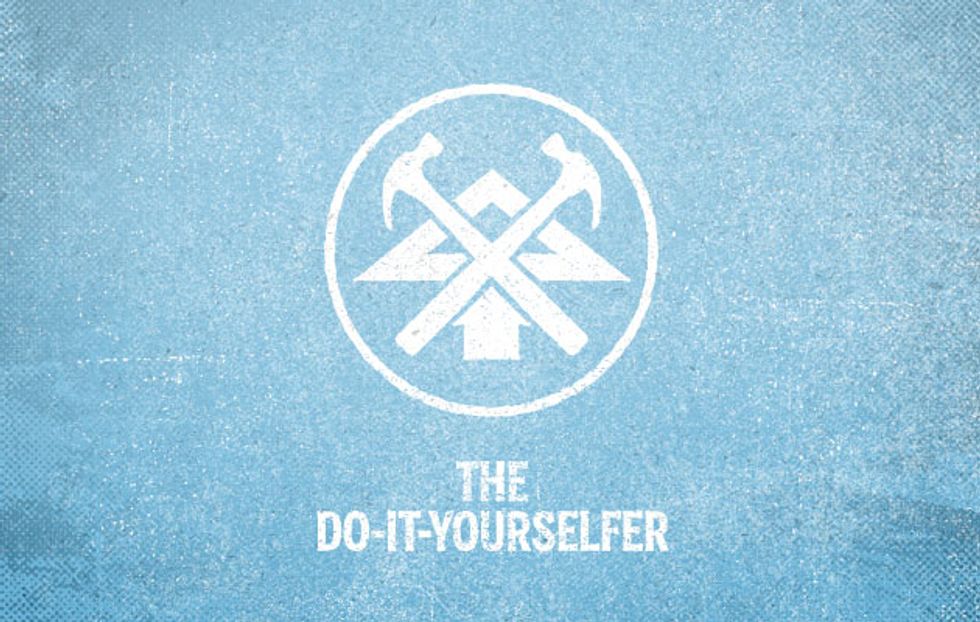 ---

In the last few years, economic and environmental pressures have made many of us much more resourceful than we used to be. While it hasn't been easy, the silver lining to this period of moderation has been a tremendous surge in creativity. All over the country, in all different ways, we are rolling up our sleeves and getting our hands dirty. We are planting gardens, growing food, building our own furniture with reclaimed materials, and fixing up our own houses. If your idea of a great day involves work boots, blueprints, and a hardhat, these volunteer organizations might be the right place to lend a hand.

Architecture for Humanity is a small non-profit organization with a big mission and an even bigger impact all around the world. Founded in 1999, they aim is to bring affordable, professional design and construction services to communities stricken by natural disasters, poverty, and the aftermath of civil conflict. With projects in dozen of countries, Architecture for Humanity improves thousands of lives each year through building and design.
We asked Kate Stohr, the co-founder and managing director of AfH, a few questions about what it's like to volunteer for the organization:
GOOD: Can you describe the kinds of work a volunteer might do? Do people really have a chance to get their hands dirty and build things?
Kate Stohr: Construction starts six months to a year after a disaster. So, volunteers may be interested in giving back in the first few weeks, but often there is not much opportunity for them to be useful. Once the first construction season starts, then volunteers can assist. Often, they do need to live and work in the area where they are building to be effective. Remote design services can be ineffective because what is needed most is project management and construction oversight most of the time. Architects are not necessarily general contractors, but they certainly work on live projects that get built. We've built temporary clinics, schools, and designed housing in Haiti. We have six more schools going out to bid this week
GOOD: When going into a community that has a lot of rebuilding ahead of them, whether there's been a natural disaster or civil unrest, what would you say are the most important qualities a volunteer can bring with them to the situation?
Stohr: First, most of our volunteers volunteer with local chapters throughout the year. Professionals may also apply for a design fellowship. They give six months to a year of their time and are in a community providing design services, project management, and construction oversight. They typically see a project through from inception through completion.
Volunteers are matched on the skills sets they bring to the work. Primarily we look for local volunteers. If that's not possible, a volunteer who speaks the language of the area will be given preference. Finally we may need a specific professional skill set, such as experience in education, structural engineering, or surveying. It can be like looking for a needle in a haystack. We keep all the volunteer profiles on file. It's not uncommon to call someone two or more years after they have first offered to volunteer.
GOOD: What do volunteers learn when working with AFH that they might take and apply to life after their experience?
Stohr: Most say it's an incredible experience. They learn different professional perspectives; they learn how to engage in construction in a much more hands-on way. They're often training other builders in safe design and construction. They learn to manage a project from start to completion—taking on the role of a community developer. And there is the satisfaction of truly creating change, a sense of place and improving lives. They learn the strategies and tools for engaging a broader audience in a discussion around place and helping to visualize a community's aspirations. For those who have never had to manage a construction budget before, that alone can be a great experience. Above all volunteers—especially design fellows—learn to become leaders in the profession. To see a project in all its phases and be responsible for carrying it through, which often does not happen in mainstream architecture where projects are more often managed by teams.
Other possibilities for do-it-yourselfers: