Articles
The GOOD Parts: What and Who to Read on Libya
Ding, dong, Gaddafi's gone, but the news in Libya is just getting started. We help you get up to speed.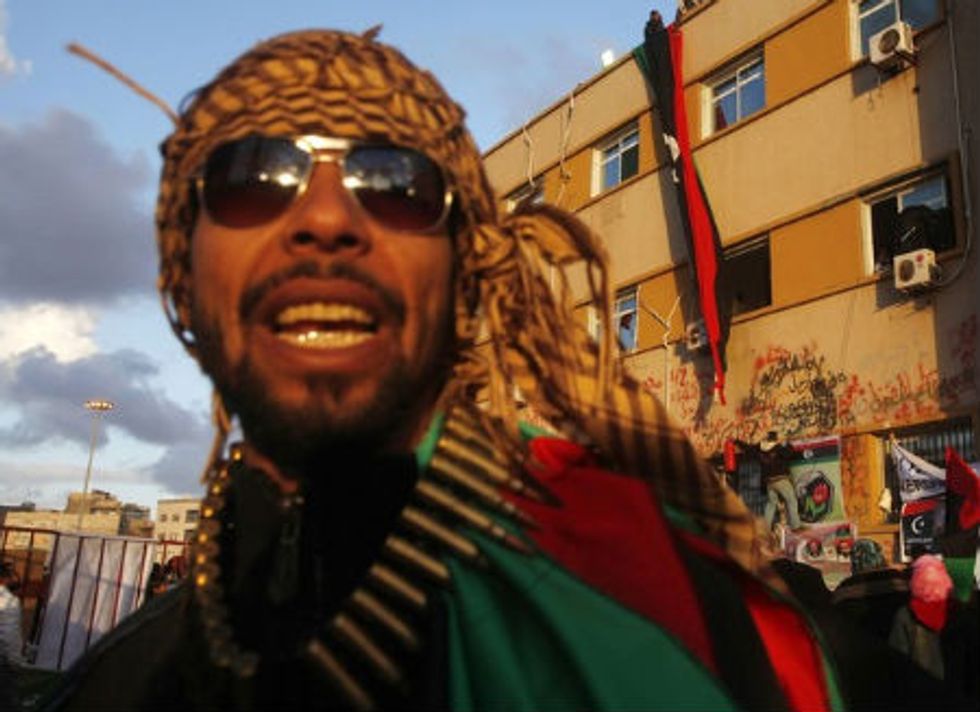 Update: We're featuring this story, originally published in August, for some useful context to Muammar Gaddafi's death.
---
Back in February, rebel forces in Libya started a campaign to depose dictator Muammar Gaddafi, who'd sat atop the African nation and robbed it blind for more than 40 years. The rebels fought for months, despite extreme opposition from Gaddafi loyalists, and on Saturday they finally surrounded—and captured parts of—Tripoli. Gaddafi has now disappeared, but his dwindling forces have continued fighting the rebels, who have reportedly arrested one of Gaddafi's sons.
This is just the beginning of a story that will get more and more complex and interesting in the coming days, months, and years. For instance, how will Libya's dozens of tribes decide how to fill the power vacuum left by Gaddafi? What will happen to Gaddafi if he's caught? In an effort to help you ascertain some answers, we've curated this list of people and outlets you should be following to get up to speed. Happy reading.
Once you're done reading all of that, come back to this list, which we'll be updating with new gems as we find them.