Articles
A number of exotic, ethnic cuisines will fast become American mainstays. Adam Leith Gollner shows us 10 of the best.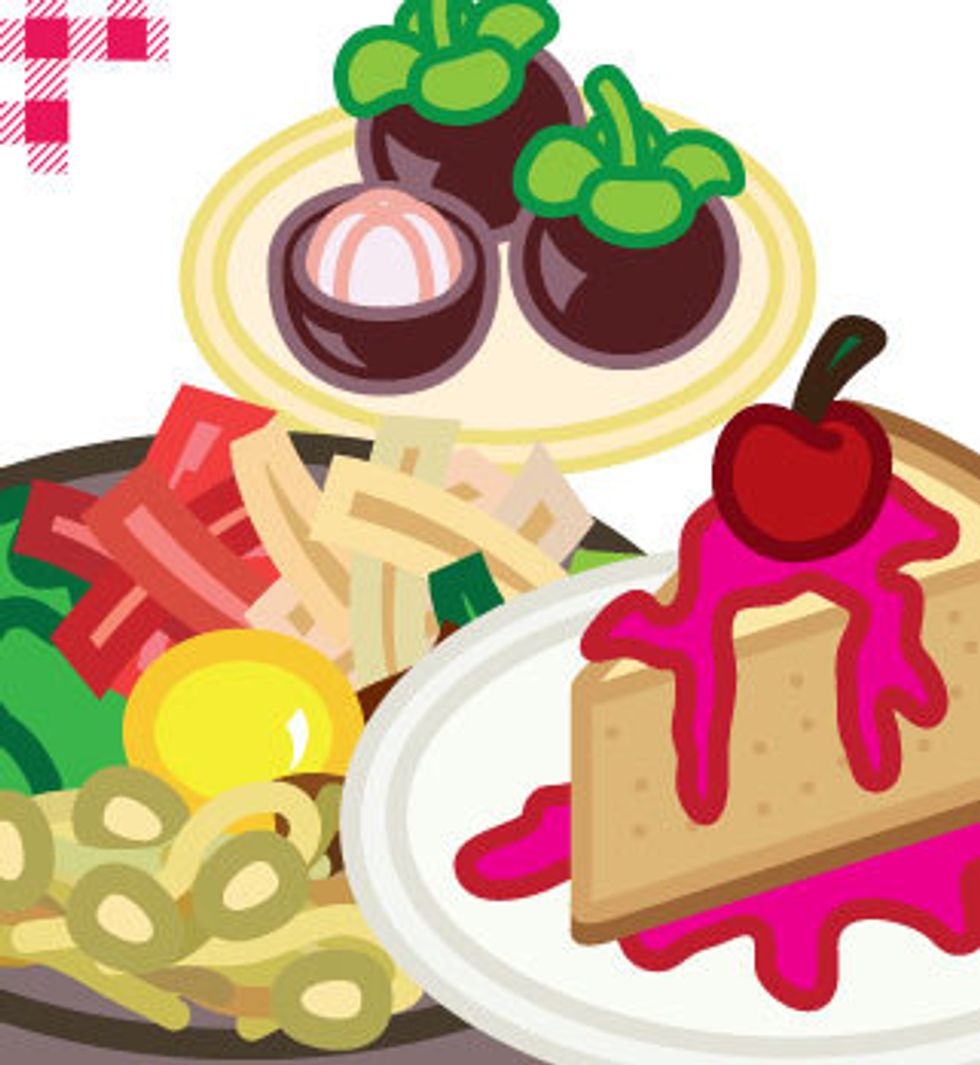 ---
Twenty years ago
, a business lunch of raw fish and rice was unthinkable. Now you can stock up on maki at the 7-Eleven. Similarly, calamari went from scary, tentacled oddity to ubiquitous bar food, and balsamic vinegar-once considered an odiferous foreign sap-is a standard flavor in designer chocolates. So what's next? We'll tell you. Grab your bib.\n\n\n\n\n\n\n\n\n\n\n\n\n\n\n\n\n\n\n\n\n\n\n\n\n\n\n\n\n\n\n\n\n\n\n\n\n\n\n\n\n
\n

1. Mongolian Hot Pot

\nWith Asia taking over the world, Mongolian hot pot-a bubbling spiced broth in which diners cook their own food-is set to explode here. Not only is it a novel, exhilarating way to eat, the franchising infrastructure is already in place. Little Sheep, a hot-pot chain with more than 300 restaurants, is among China's fastest developing enterprises, and they're on their way here. It's the modern Mongolian invasion.
\n

2. Dosas

\nConnoisseurs no longer go out for Indian; they eat Madrasi, Malabari, or Gujurati. A byproduct of this regionalization has been the discovery of Southern India's dosas: large, thin, crêpe-like disks that are folded over and filled with curried vegetables. The only risk with something this thrilling is its potential for bastardization. Texas ham-and-cheese dosas, anyone?
\n

3. Just Desserts

\nPinkberry is just the beginning. Get set for more restaurants catering to the sweet-toothed set. The trend is already blowing up, with Barcelona's Espai Sucre billing itself as the world's first dessert restaurant. Notable restaurants with multiple course dessert menus include New York's (temporarily defunct) Room 4 Dessert and the pudding-only ChikaLicious Puddin'.
\n

4. Pupusas

\nThe booming number of Salvadoran immigrants in America means increasing opportunities to sample these flat patties made from maize flour. Thicker than tortillas, they're stuffed with meat, beans, cheese, or loroco flower buds and served with curtido (brined cabbage) and tomato sauce. You heard it here first: Pupusas are the new taco.
\n

5. Small Plates

\nGoing small is about to get big: Izakayas are Japanese pubs serving diminutive, intensely flavored portions; pintxos, the new tapas, are bite-sized Basque flavor bombs; Ethiopian food is small bites served on communal injera bread and eaten by hand. It's hard to argue with restaurants that let you have everything you want on the menu, as opposed to one comically large-and potentially disappointing-entrée.
\n

6. Korean Bibimbap

\nA tangled mélange of vegetables piled atop rice crisping inside a hot stone cauldron may not sound impressive, but one taste suffices to explain why the Pulitzer Prize-winning food critic Jonathan Gold predicts that bibimbap "may someday be as popular among Californians as the pizza or the teriyaki stick."
\n

7. Mangosteens

\nThe mangosteen, a Southeast Asian fruit often considered the most delicious in existence, was banned in America until last year. But with the advent of new X-ray irradiation technology, they are being imported-and Oprah's all over it. She's freaking over XanGo, an antioxidant-rich mangosteen juice, but skip it: The fresh fruit is much better. Its billiard ball-like exterior, topped with a woody flower cap, contains ivory-white segments that taste almost ethereally wonderful.
\n

8. Offal

\nDue in large part to celebrity chef Fergus Henderson of London's St. John Restaurant, organs and offal are in. Done right, spare parts like kidneys, hearts, or sweetbreads can be delicious; done wrong, they're awful. This trend will mimic the rise of sushi: Once considered vile, offal is poised for mass popularity.
\n

9. Singapore Street Food

\nThe island nation no longer symbolizes a restrictive, bubblegum-banning dystopia; rather, it's a street-food paradise: real chili crab, laksa (a spicy coconut broth teeming with seafood, noodles, and vegetables), roti prata (fluffy pancake-bread dunked in curry), kaya (a coconutty breakfast custard spread) toast, a seared char kway teow (flat noodles and cockles) with licks of wok flame. Hot-dog stands will soon give way to clay-pot chicken-and-rice dealers, in what may become known as the Singaporization of American sidewalks. The best part? No more 23-hour flights.
\n

10. Little Fish

\nAs global fish stocks decline, little fish are moving up the food chain. Ethically preferable, smaller fish-think filets of sardine, fresh anchovies, and smoked sprats with horseradish-are sustainable, abundant, and flavorful. They're are also healthier than mercury-infused large fish.