Articles
The Orchestra Of Piazza Vittorio
A new Italian documentary called The Orchestra of Piazza Vittorio is being screened in a few select cities in October.It follows a group of immigrants to Italy as they try to save their neighborhood theater by creating a new resident orchestra–drawn from the many cultures represented in the neighborhood.The..\n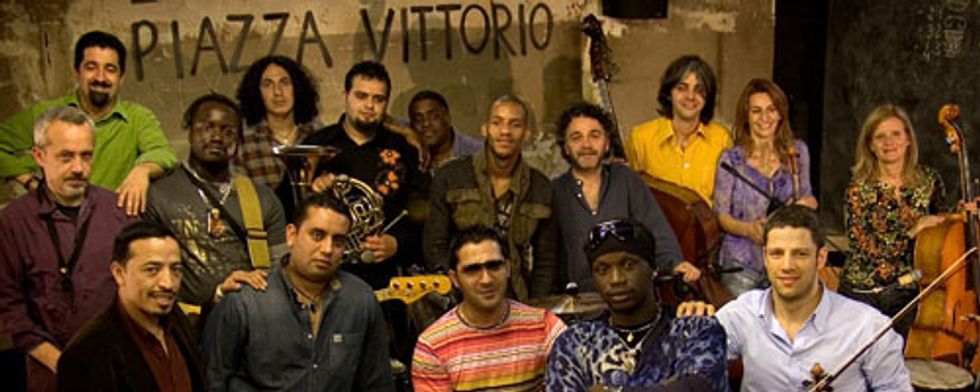 ---
A new Italian documentary called
The Orchestra of Piazza Vittorio
is being screened in a few select cities in October.
It follows a group of immigrants to Italy as they try to save their neighborhood theater by creating a new resident orchestra–drawn from the many cultures represented in the neighborhood.
The bizarre musical chimera that results has a tabla, an oud, a french horn...you get the idea.
European cities don't generally trumpet (sorry) their melting-pot status. It's cool to see something like this from Italy.
Dates and locations are here
and
their tunes are here
.