Articles
Washington, D.C.'s Bike-Sharing Program Goes Big
It's sweeping the nation: America's capital becomes the latest U.S. city with a major bike-sharing program.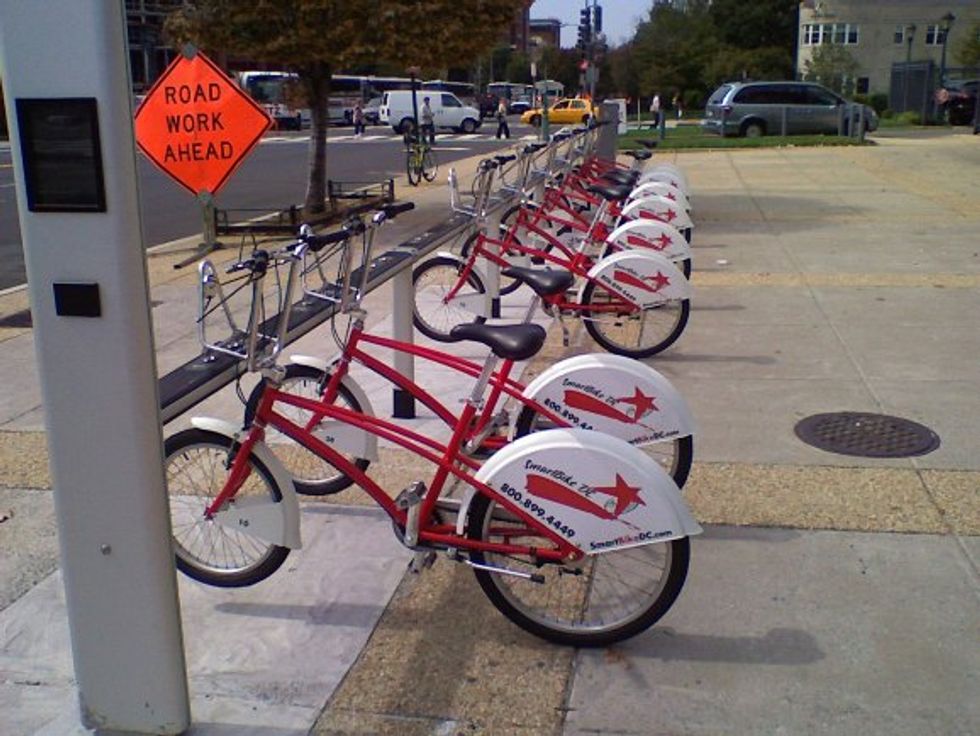 Good news: Washington, D.C.'s bike-sharing program is
expanding in a big way
.
From just 10 stations and about 100 bikes downtown, one of the first municipal bike sharing programs in the country is ballooning by a factor of 10: 100 stations and about 1,100 bikes are to spread around Washington and across the river in Arlington, Va., by the end of October.

---

The system officially opens to the public on Monday with 400 bikes at 49 stations.
Membership is $75 a year. And for those keeping score, Washington is joining Denver and Minneapolis as U.S. cities will full-scale bike-sharing programs. New York and Miami have programs in the works.
Image ( cc ) from Flickr user cekrypton2