Articles
What an Art Prize in Michigan Can Teach Us About Building Better Cities
Rick DeVos is an unlikely urban hero. A Grand Rapids native, he is a scion of the famous (and famously conservative) Rich DeVos, co-founder of...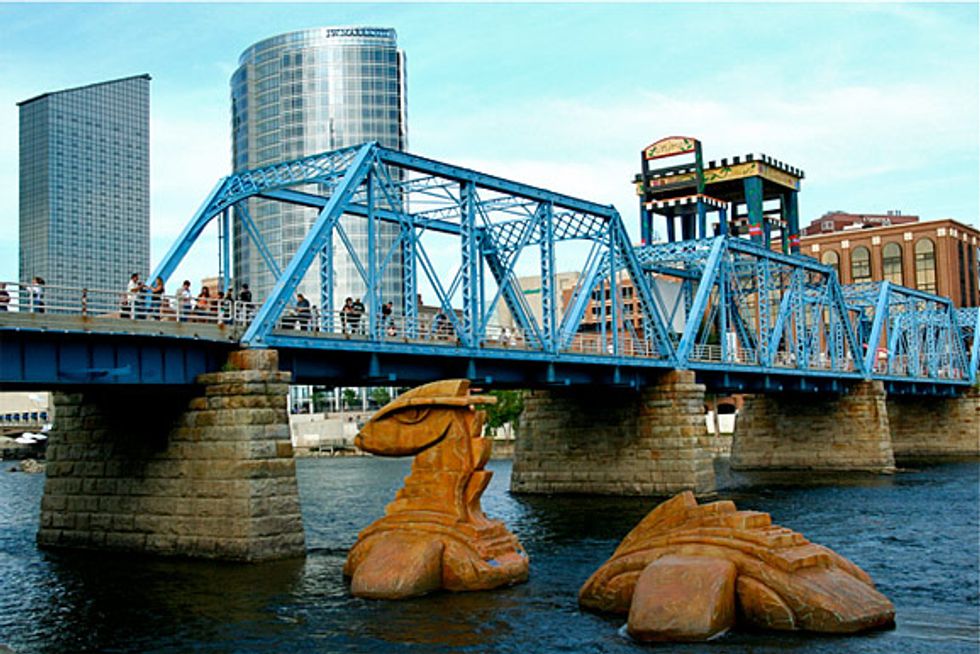 Rick DeVos is an unlikely urban hero. A Grand Rapids native, he is a scion of the famous (and famously conservative) Rich DeVos, co-founder of Amway. Yet, here he is, reinventing the rules of art, with his creation of
ArtPrize
, now underway in his hometown (and
covered previously on GOOD
). If urban leaders are paying close attention, they will use DeVos' art inspiration as a way to transform the way they do business.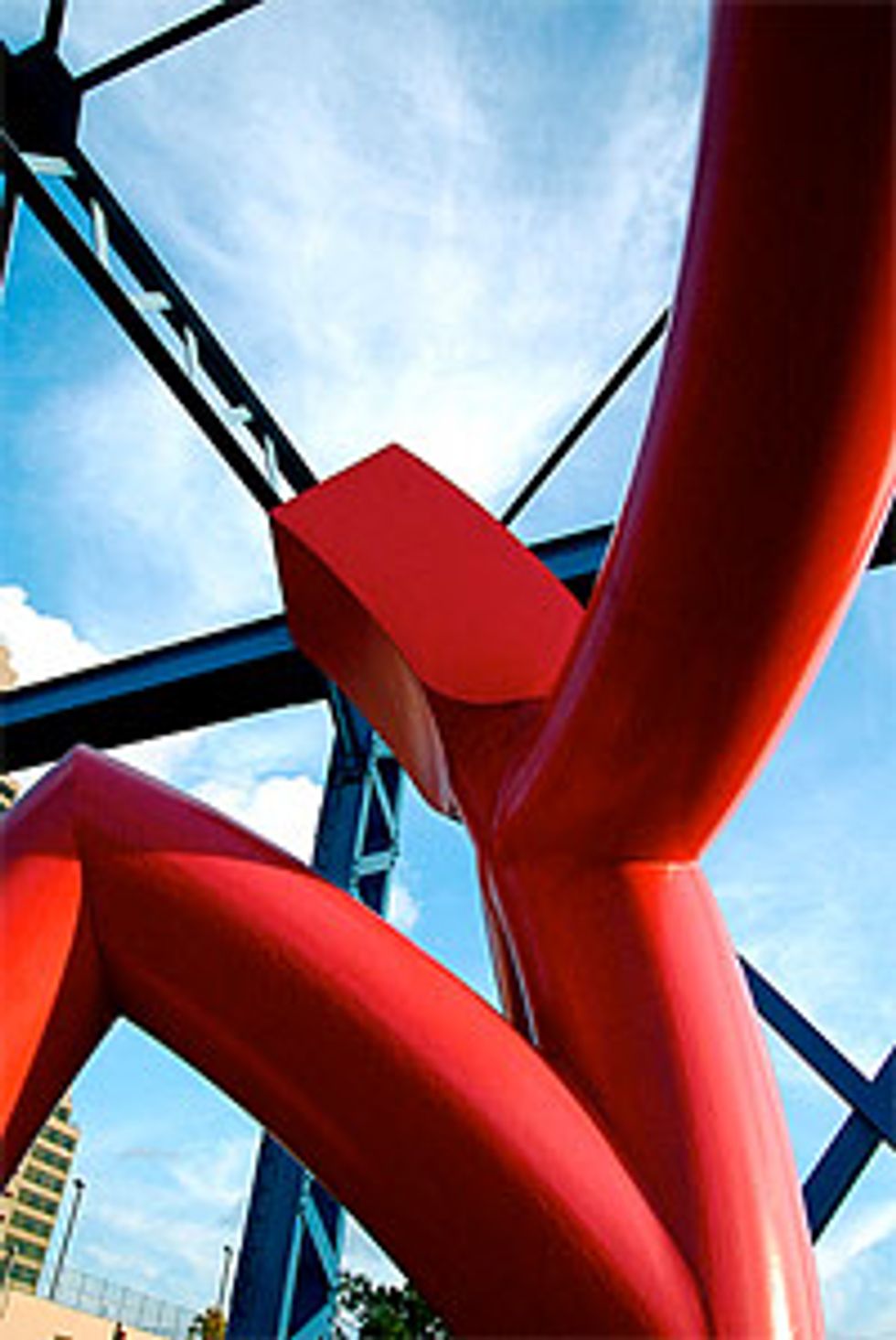 ---
On October 8, ArtPrize will award the world's largest prize for art-$500,000. It is a first-of-its-kind art competition allowing any artist to enter, as long as the artist could find a willing exhibitor in downtown Grand Rapids. In other words, no curators were involved. The winners of ArtPrize will be selected by public vote, which, of course, is heresy in serious art circles.
When DeVos announced the competition in late April, many in the art world whispered that he was crazy, that no serious artist would apply, and that the amateur nature of ArtPrize would embarrass the city. When urged to give curators a role and put a check on public opinion, DeVos resisted, holding firm to the principles he adopted to drive his creation. Those principles were decentralization, openness, participation, and entrepreneurship.
Essentially, DeVos provided a platform and a cash prize. Everything else is contributed by others. The artists provide (and install) their art. The city's property owners provide secure exhibition space. Citizens provide the votes to select the winner. Everyone promotes the event.
Judging by the first week of ArtPrize, the experiment has been an overwhelming success. More than 1,200 artists contributed work to 159 venues. By the first evening, thousands had registered to vote.
Moreover, the quality of the art that found a home at ArtPrize, by all estimates, is not the crap that many experts predicted. In fact, it's quite good overall, and some pieces would stand up in any gallery anywhere.
What can we learn from ArtPrize?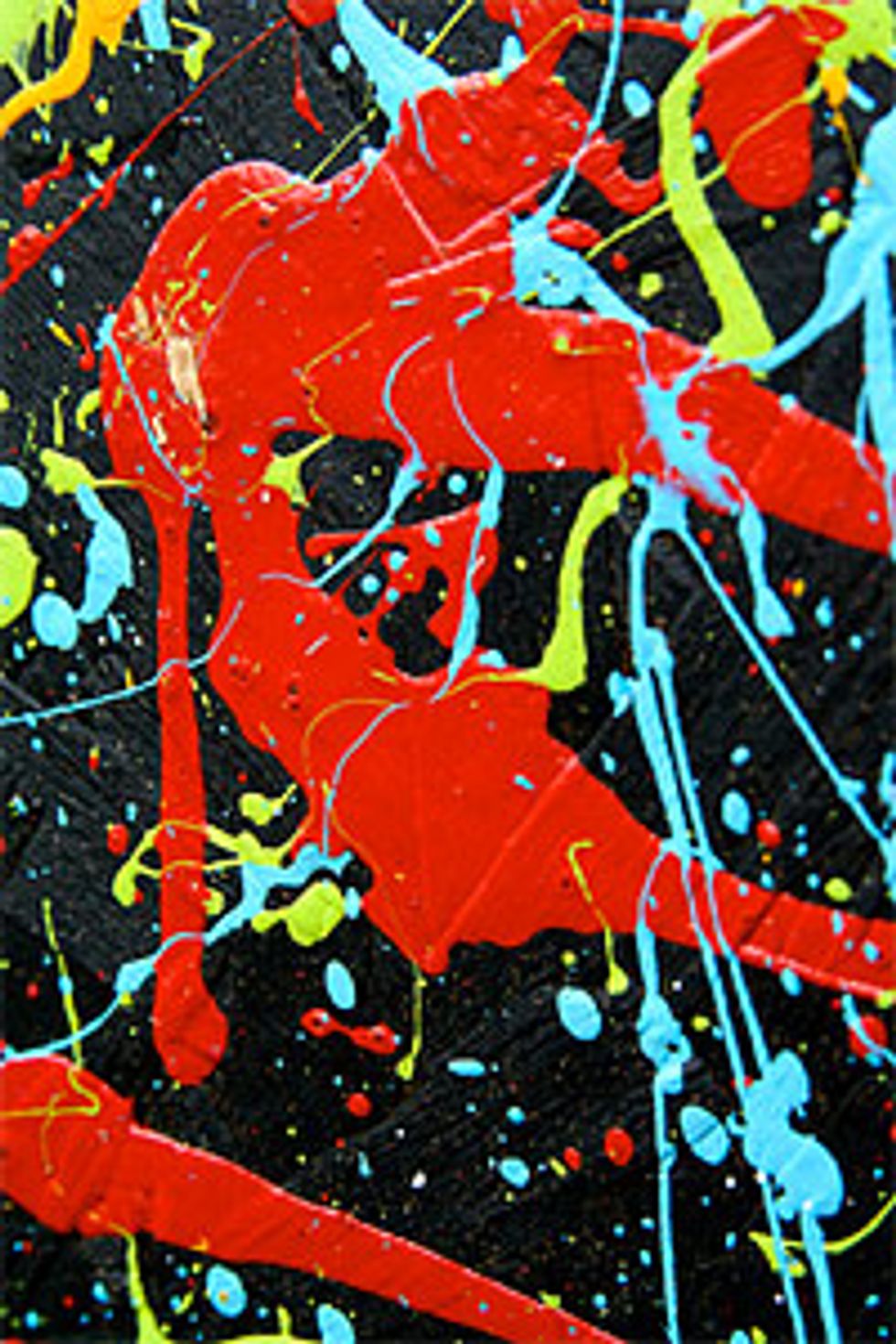 The competition makes it clear that the middle, once again, is threatened and may soon become obsolete. The middle, in the case of ArtPrize, are the arbiters of taste. DeVos' deep belief in decentralization resulted in a platform to match buyers (initially, those with exhibition space and ultimately, voters) and sellers (artists) directly to one another.
ArtPrize also proves the value of rapid (in this case, lightning-fast) prototyping. This initiative went from zero to 1,200 artists in five months. Although DeVos always intended that the competition would be decentralized, the timeline forced him to pursue
radical
decentralization. And that led to rapid prototyping. As DeVos put it, "We had so little time that we were forced to admit when stuff was not working. We just tried something else."
Another lesson demonstrated by ArtPrize is the value of giving people permission to be entrepreneurial. Artists, by nature, are risk-takers. They make things that are unfamiliar and new to the rest of us, then send their creations out into the world to be judged by the rest of us. But ArtPrize was a platform for entrepreneurship at a massive scale-for artists promoting their work with their own networks, for venue owners, for bloggers, for those promoting Grand Rapids, and for ArtPrize voters.
Finally, ArtPrize organized as a platform rather than as an institution. It completely defied the convention of nonprofits.
Each of these lessons-elimination of the middle man, the value of rapid prototyping, the value of giving people permission to be entrepreneurial, and the evolution from institution to platform-has broad application to other areas of urban life. Imagine if local government transformed itself into a platform to match citizens to opportunities to improve the community… if local government relied on technology to eliminate middle managers who serve simply to move information back and forth… if local government simply moved with a sense of deadline and urgency.
These transformations are coming. They will happen. And we will have ArtPrize to thank for showing us the way.
Carol Coletta is the President and CEO of CEOs for Cities, and the host of the nationally-syndicated public radio show, Smart City
.
Photos by flickr user (cc) stevendepolo
.