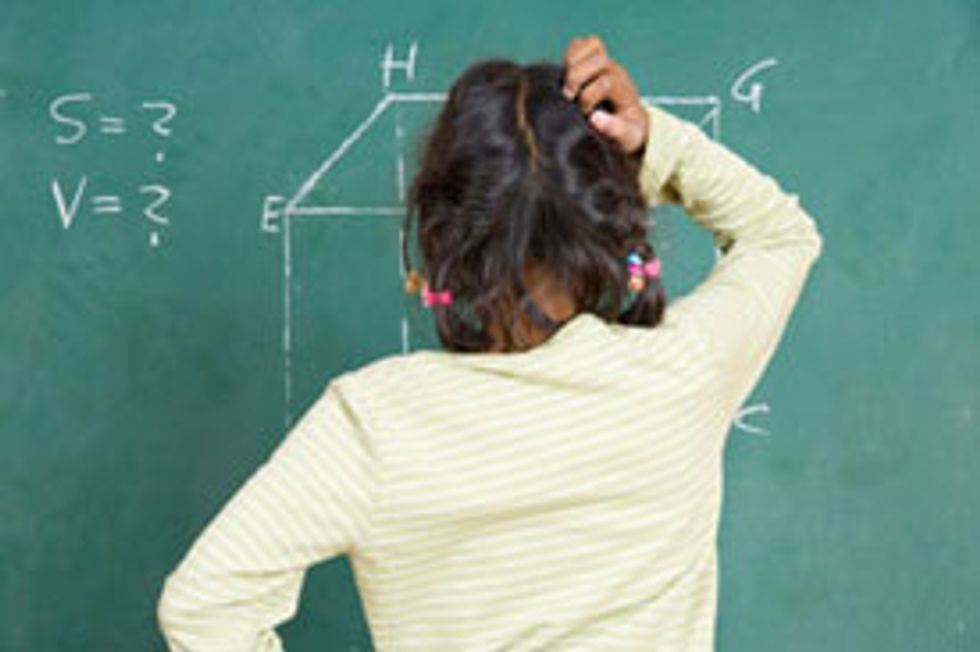 Yesterday, the National Governors Association unveiled its Common Core State Standards in math and English, designed to prepare America's children for college and their respective careers. Of the 50 states, 48 participated in the development of the common standards. Texas and Alaska sat the effort out; the former's governor, Rick Perry, protesting the nationalization of education. (As you've likely heard, Texas has its own ideas about what should and should not be taught in schools.)
---
Whereas Texas and Alaska protested the proceedings, other states were only too happy to hop on the common standards bandwagon. According to the Christian Science Monitor, Kentucky, Hawaii, Maryland, and West Virginia are likely to adopt the new guidelines. States interested in the second round of Race to the Top money, which the Obama administration will mete out this September, would do well to adopt them, as well, to improve their chances of getting finding.
One state which did not file an application when the June 1 Race to the Top deadline passed was Virginia. Governor Robert McDonnell told the hosts of Morning Joe this week that the primary reason for bypassing the opportunity to win $250 million was the national standards, which he said were weaker than his state's current standards. (Video below.)
Another state where that same logic may apply, as far as adopting the Common Core State Standards, is Massachusetts. The Christian Science Monitor piece on the new standards also names Indiana and California as possible holdouts in adoption the National Governors Associations standards.
Visit msnbc.com for breaking news, world news, and news about the economy
Photo via.