Articles
Why I Write About Design Now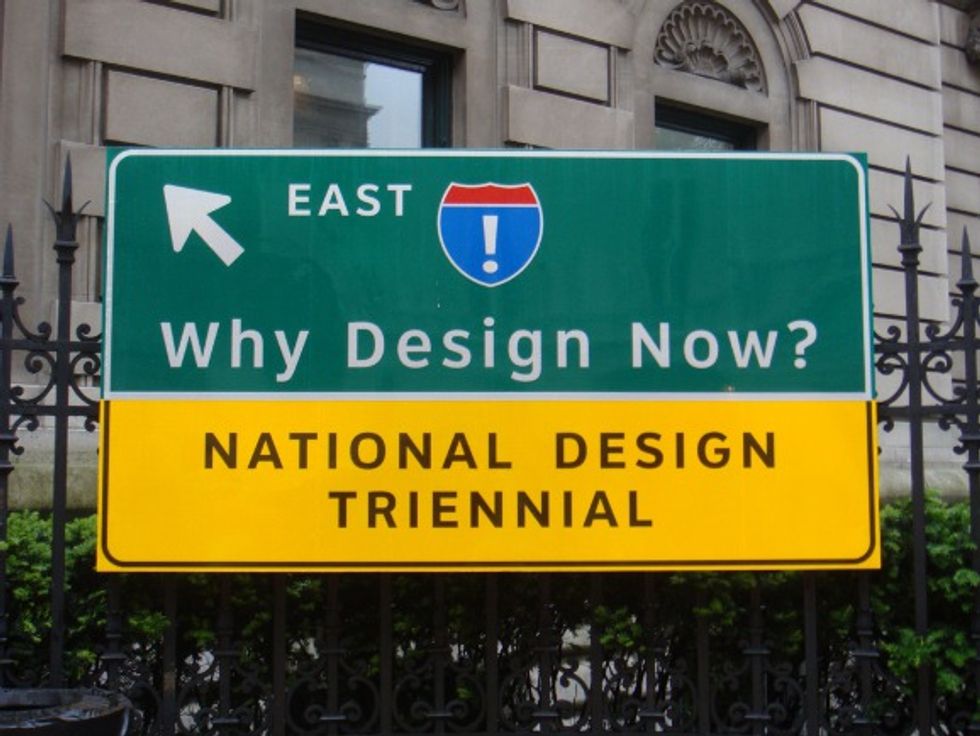 "And how good an idea is a publication like
GOOD magazine
, which has an editorial mandate to deliver—I quote the description in the triennial's catalog—only upbeat news to "young, educated readers seeking optimistic analysis of the world's problems"? At this point, with the green movement deradicalized and sedated by marketing forces, skeptical questions about the relationship of design to the world's problems are badly needed and in short supply."
—Holland Cotter, "Thinking Green: Function Over Form,"

The New York Times
, May 14, 2010
New York City's Design Week officially kicked off yesterday, its physical heart encased within a barricade of European furniture at the International Contemporary Furniture Fair at the Jacob Javits Convention Center, its arteries branching out into shelter stores throughout SoHo and the Meatpacking District and into a series of edgier satellite fairs scattered across Manhattan and Brooklyn like tiny, throbbing capillaries.
And up, way up, on East 91st Street, almost completely isolated from the rest of the Design Week bustle, the Cooper-Hewitt National Design Museum's Triennial
Why Design Now?
opened today. Physiologically, this would be the cerebral cortex. You might want to call this the brain of Design Week.
The disconnect between these two vital organs is a discrepancy that plays out every day in design publications. But it becomes increasingly apparent every three years when the Cooper-Hewitt opens its show on the Upper East Side. I like to call it the battle of Design versus The Chairs.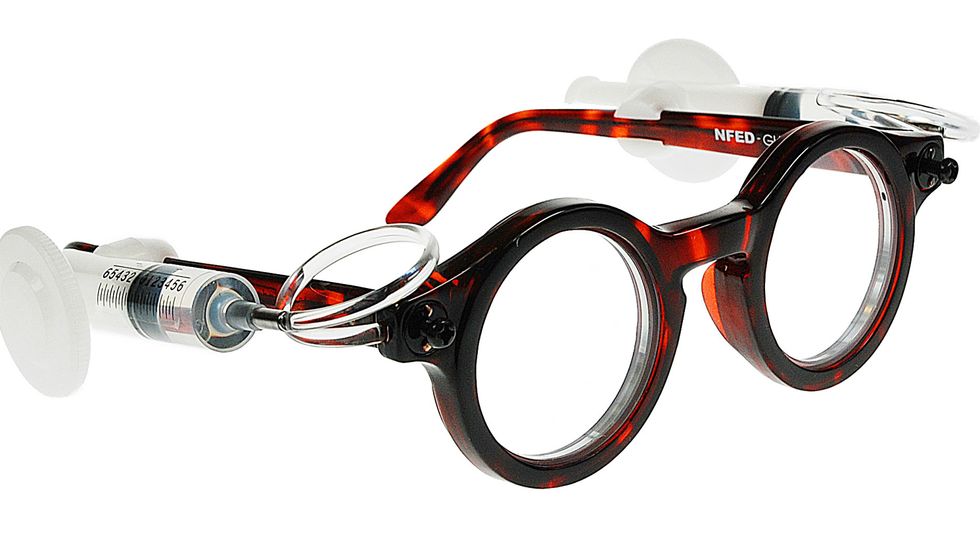 ---
Solvatten Solar Safe-Water System by Petra Wadströn, Solvatten AB. Manufactured by Mälarplast AB. ABS plastic, acrylic. Photo: David Wadström
Not to pick on The Chairs. I like chairs. In fact, I'm using one right now. But the way that The Chairs have come to define and dominate every aspect of design coverage—especially during the one week denoted to New Yorkers as "design" week—is disheartening for a journalist who is supposed to be covering design. And the fact that all other activities during the United States's biggest design event must rally and cluster around this seemingly pointless moment—the Great Coming of The Chairs—makes me want to gouge my eyes out with the legs of an Italian laser-cut stool.
Because, really: Does the future of design lay in a $6,000 sofa sectional? Should it?
At the very least, we should start calling it what it really is: Furniture Week. (Doesn't have quite the same ring, does it?)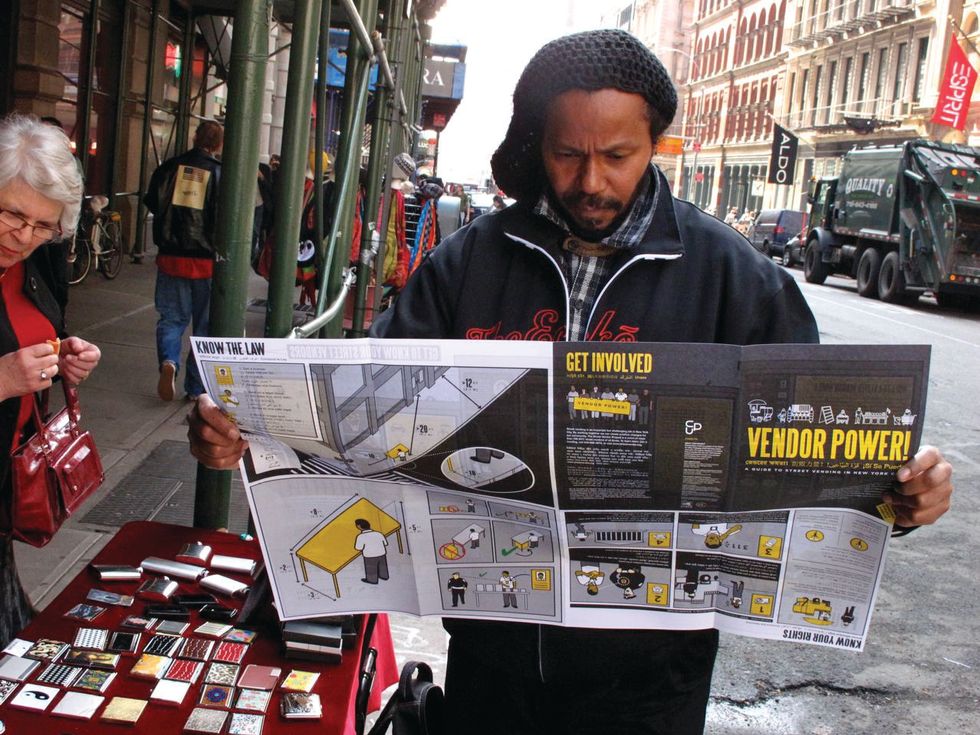 Vendor Power!by Candy Chang, Red Antenna. Client: Center for Urban Pedagogy. Offset lithograph. Photo: Center for Urban Pedagogy, The Street Vendor Project, Candy Chang
In the last ten years, the Cooper-Hewitt's exhibition has departed from the Chair-worship downtown, evolving from a U.S.-only, furniture- and gadget-fest to an extremely wide international survey of objects, products, and concepts that achieve goals far loftier than sales figures. It now includes projects that range from foundation-fueled grants lead by hulking NGOs to self-initiated campaigns by designers working at their kitchen tables. It addresses issues from
energy
to
mobility
to
healthcare
. There are, also, a
few chairs
.
Surveying the
list of works
, whose designers populated last night's opening at Andrew Carnegie's mansion, where the museum is housed, I was most impressed with the fact that most of the pieces are not even very pretty. They're hacked, DIY, scrappy, unpolished, good-enough, warts-and-all design. It's all about the idea, and how it can create the greatest impact. The fact that this is the design work being displayed in a museum—and one with a vast decorative arts program—is truly revolutionary, indeed. It's totally anti-Chair.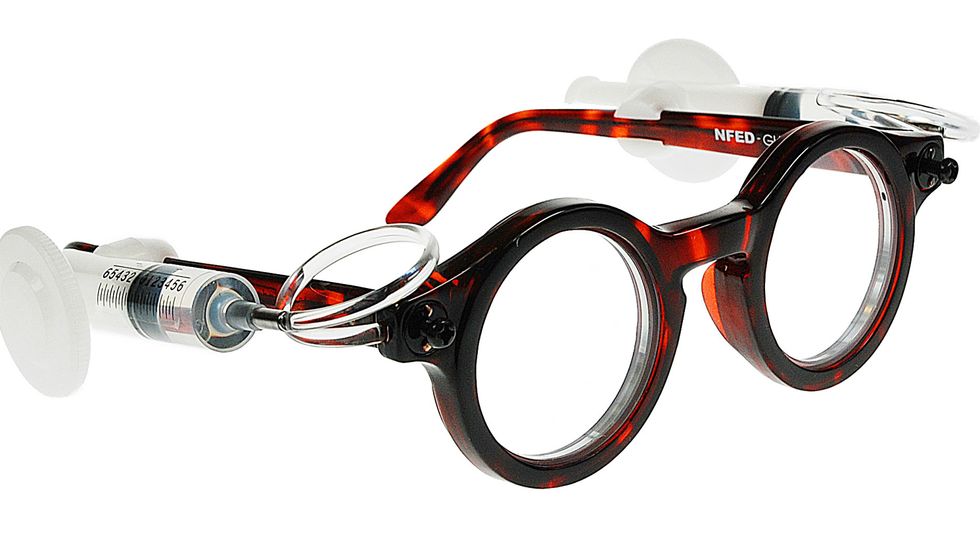 Adaptive Eyeglasses by Joshua Silver, Adaptive Eyecare Ltd. and Oxford Centre for Vision in the Developing World. Plastic tubing, aluminum rings, silicone fluid, polyester thin film, polycarbonate covers. Photo: Centre for Vision in the Developing World
Among the Cooper-Hewitt's honorees is
this very publication
you're reading now. I'm not speaking on behalf of anyone at GOOD, but as a member of the GOOD community and the person who writes the design column here, I think this is a great honor. As a contributor, that sweet spot between ideas and impact is exactly where I strive to be. I hope that GOOD's design coverage falls right into the same pocket as the philosophy of this Cooper-Hewitt exhibition because I think it makes a huge statement about how GOOD not only uses, but presents good design
The fact that most other places, designers, and design coverage is packed into a "Design Week" special, relegated to a "Style" or "Home" section of a newspaper or magazine, or wrapped into themed, glossy, once-a-year issue is the most concerning issue for the design industry. GOOD has always seemed very far away from succumbing to this, infusing design into every aspect of a general-interest publication without ever having to declare it. It is probably the only publication I know that covers design with any kind of rigor but has never,
ever
had one of those design slideshows. You know what I'm talking about: Chair Porn.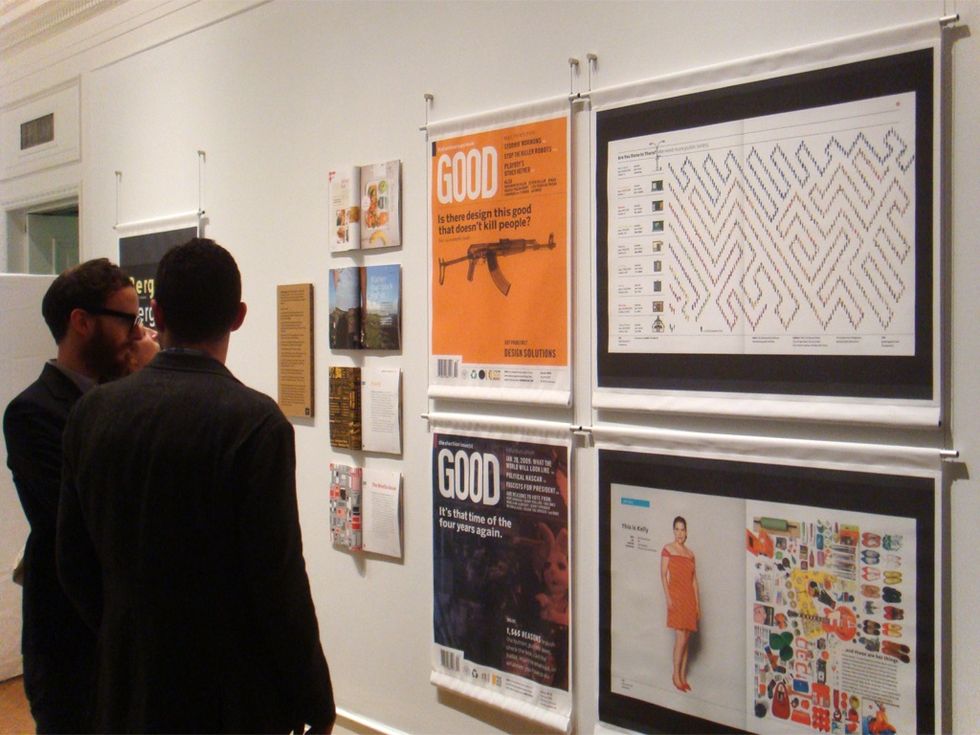 GOOD's installation hanging in the Cooper-Hewitt exhibition. Photo by Scott Stowell
Which brings me to Holland Cotter's
review of the exhibition
, which is excerpted at the beginning of this piece.
While I'm fairly certain it's nowhere in GOOD's editorial mandate to deliver "only upbeat news" (those are Cotter's words) Cotter needed only to look at GOOD's pieces that were included in the Triennial to know that the way we write about design is different. One of the most provocative and controversial magazine covers I've ever seen was right there on the wall: An image of an AK-47 asking, "Is there design this good that doesn't kill people?"
A visit to GOOD's website reveals critical debate about many of the products featured in the Triennial. The
projects
are filled with community-contributed design solutions for social challenges that are just as thought-provoking as some of the featured designs at the Cooper-Hewitt. And GOOD—like several other honorees, including
The New York Times visualization and interaction projects
—has even managed to transcend the reliance on the written word when discussing design and the world's problems, captivating a new audience with easy-to-understand
infographics
that interpret quite sobering facts.
But it's not just GOOD that's doing this, it's smart publications and writers and designers all over the world who don't treat responsible design as some kind of quirky novelty. These are the people who have realized that it's not about "green," it's not about a "movement," it's about something else entirely: doing what's right.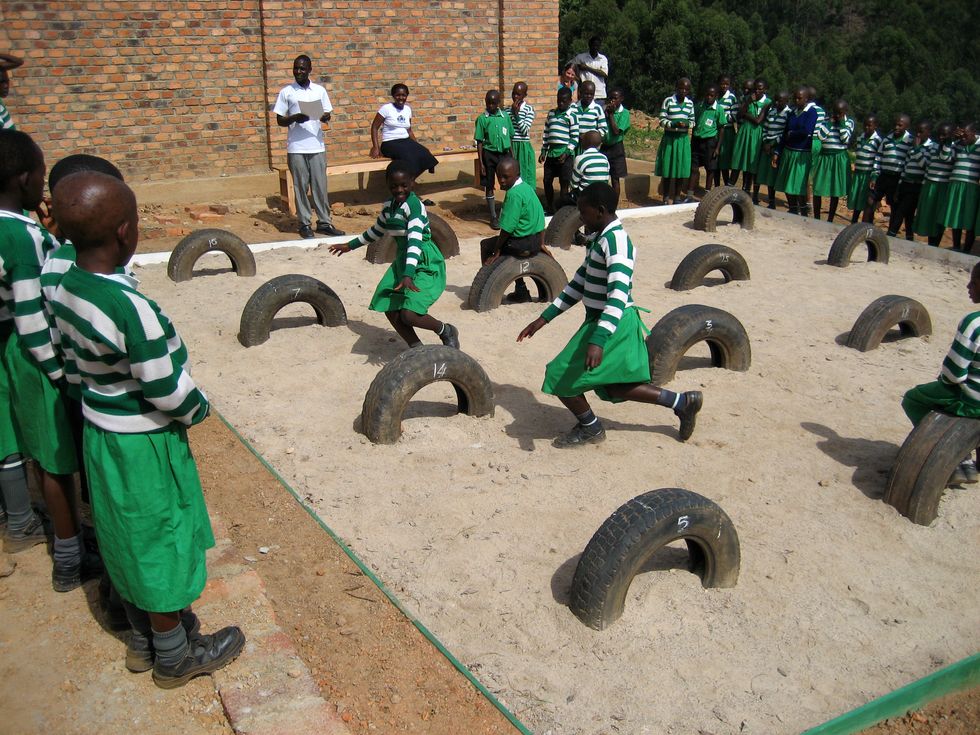 Learning Landscape, Project H Design. Client: Kutamba School for AIDS Orphans. Reclaimed tires, sand, lumber, chalk. Photo: Project H Design
Until all design publications agree that we're going to start devoting the same amount of space to discussing this kind of design as we do for glorifying The Chairs, well, I'm sorry to say I'm not feeling very "upbeat" at all. There are still too many people out there who continue to think that design is something you can sit on.
We can all keep asking skeptical questions about design's role in solving problems, sure, but I think I'm more interested in working hard to help some of these really great ideas actually get out there and solve them. That's why I write about design every day, and that's why I write about design now.
Top photo by Scott Stowell