Articles
Why School Gardens Are Essential as Learning Tools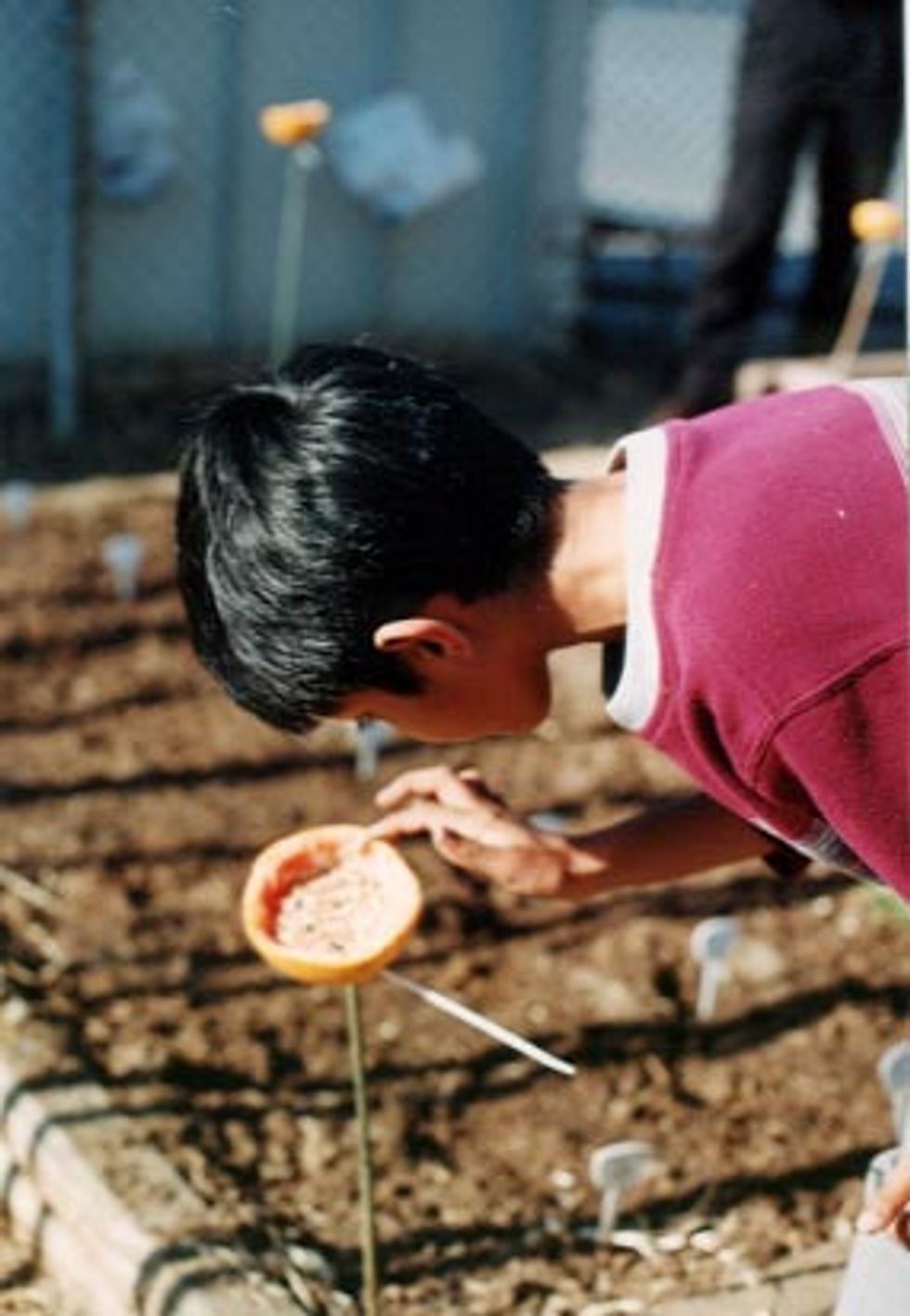 To launch our newest project, Design a School Garden with LAUSD (and We'll Build It!), we're publishing a series of pieces from stakeholders who have benefited from outdoor classrooms. Today, teacher Tonya Mandl.
For approximately the past 15 years, the California Department of Education has had a goal of "a garden in every school." Due to the cost and effort required to start and maintain a school garden, the goal of the CDE to have an instructional garden in every school is a tall one. The learning benefits of gardening with children, however, are clear. School gardens are unique learning environments that allow children to practice new skills, address different learning modalities, and present a variety of activities that can be related to the child's own experience. A garden intrinsically motivates and excites students to learn, recognizes and addresses their prior knowledge, and provides students with choice and control over their own learning.
School gardens are outdoor laboratories where exploration and choice can be encouraged, which piques student interest in a subject and provides concrete experiences to the learner. Activities that take place in school gardens are often inquiry-based and establish connections with mandated classroom curricula. Teachers often use garden-based instruction to teach standards in Mathematics (measurement of plants, soil mixes and fertilizers, planning harvest dates, calculating area and perimeter of garden spaces, creating recipes) and Language Arts (journaling, letter writing, vocabulary development, following written directions). Gardens are also used as a hands-on connection to Social Science concepts (California history, agricultural development of primitive cultures), as an inspiration and venue for visual and performing arts, and as an ideal setting for teaching Health and Nutrition.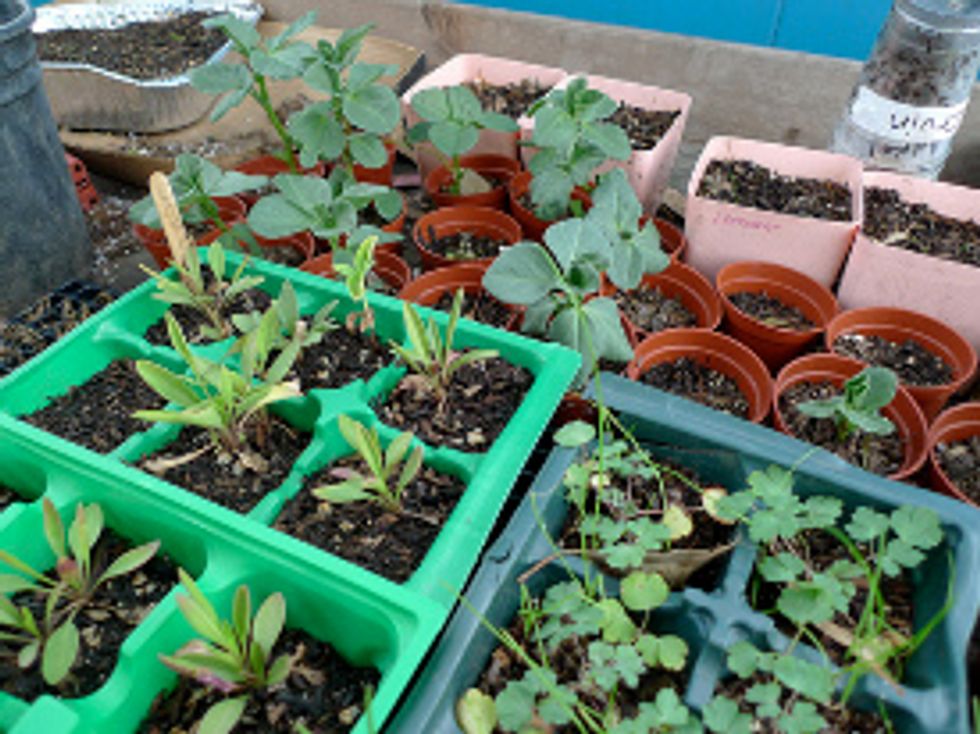 ---
In a school garden, science lessons can be presented to urban students in a manner that is meaningful and relevant to their own lives. Teachers most often use school gardens to teach Life Science (relationships between producers and consumers, decomposers, pollination and seed dispersal, understanding the life cycle of both plants and animals and how they interact, as well as the function of plant parts, cellular respiration and transport in vascular plants, and photosynthesis). Even Earth Science concepts such as weather monitoring and soil investigations, and physical science topics dealing with pH in soil, the water cycle, and properties of light can be investigated in the garden. These topics are difficult for urban children, who often don't have access to natural spaces, to comprehend. A school garden can provide these children with experiences in nature, and serve as an outdoor laboratory for hands-on science instruction.
Perhaps most significantly, however, is the potential for gardens to be used as interactive laboratories for investigation and experimentation. Garden-based activities build on the primary skills of observation, communication, comparing, ordering and categorizing toward the higher level skills of relating and inferring, which can be elicited by teachers asking open-ended, divergent questions.
So how do we help gardens grow? The use of school gardens for instruction can be encouraged in our schools through professional development for both teachers and administrators on practical strategies for integrating gardening with classroom curriculum. And teachers themselves should also be exposed to the research supporting the benefits of garden-based learning. Even standards-based lessons that seem to be exclusively connected to the indoor classroom can be taught through hands-on gardening experiences.
Check out our project: Design a School Garden with LAUSD (and We'll Build It!)
Tonya Mandl is a fourth grade teacher at Nevada Avenue Elementary in West Hills, California, and the former coordinator of the (now defunded) California Instructional Garden Grant that once served 526 LAUSD schools
.