For People Who Give a Damn.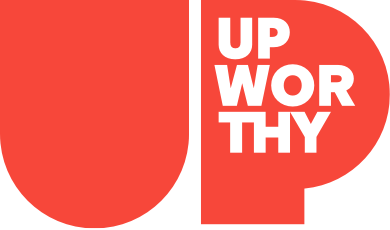 Stories Worth Sharing.
Sign up for the Good newsletter:
(c) GOOD Inc. All Rights Reserved.
PS. You are doing great. Keep it up :<)
This website uses cookies in order to enhance your experience. Please review our Privacy Policy to learn how we may use cookies and how you can change your browser settings to disable cookies. By continuing to use this website without changing your settings, you consent to our use of cookies.
THE DAILY GOOD
Start your day with
A new study finds marriage prevents unhappiness as we age. But is our society working to make singles sadder?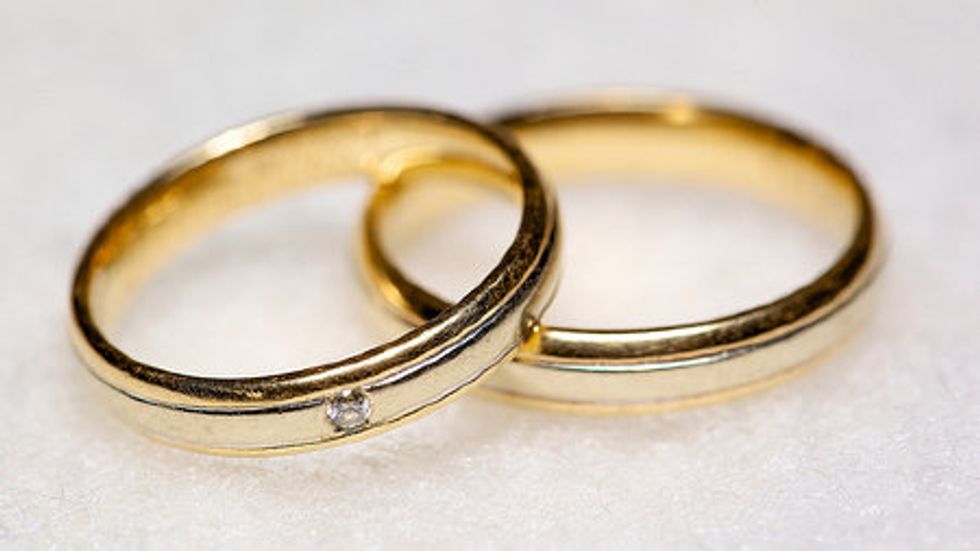 In what might be the most
depressing study
about marriage on record, Michigan State University scientists found that married people aren't any happier than they were when they were single—but tying the knot may protect them against slowly growing unhappier. The long-ranging study relied on thousands of participants to find that single people's happiness gradually declines over the years, while married people's satisfaction just levels off.
Happiness averages like these tend to erase the more complicated demographic details—satisfaction surely fluctuates based on the age and income at which people marry, along with why they get married, how many times they do it, whether they stay that way, and whether their marriages are actually functional. But let's say this data really does show that matrimony generally staves off unhappiness later in life. Is it any wonder, given how our society treats aging singles?
Articles
It's important for us to build alternative romantic narratives for ourselves, ones that conform more closely to our lives as we want to live them.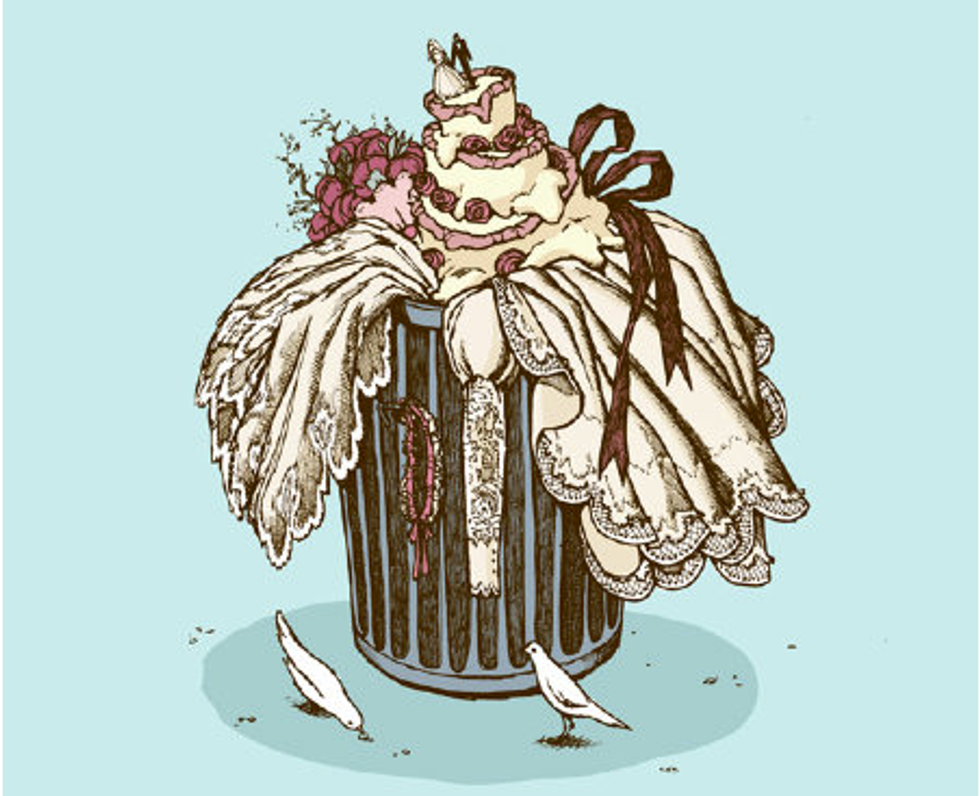 "If we were 28, I'd ask you to marry me right now," an ex-boyfriend told me once, my face in his hands outside the group house where we shared a mattress on the floor. The face-in-hands move: Tired cliché. Marriage: A bureaucratic nightmare. Twenty-eight: The age the average American man gets married for the first time.
We were a couple of broke, cynical feminists whose relationship bore no resemblance to a Nicholas Sparks joint. But we were both emotionally drained from a fight, about what I don't remember. Standing there on the stoop, it felt oddly comforting to anchor our unconventional relationship into some grander romantic context, even if just for a moment.
Articles
Newt Gingrich isn't the poster child for healthy open marriages. He is a prime example of how a sexist, repressive culture hurts relationships.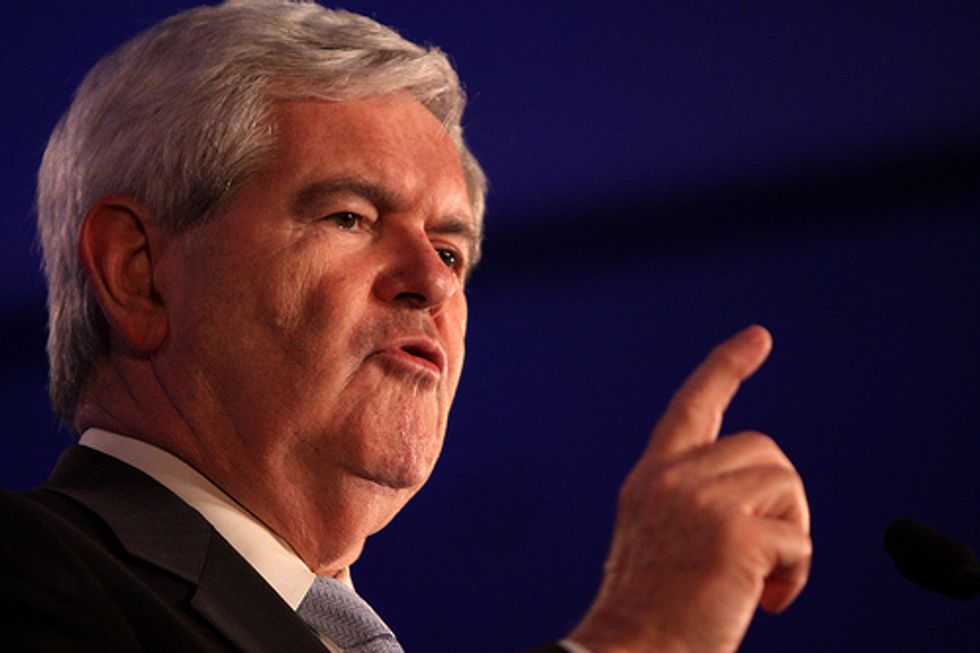 It's safe to say that Newt Gingrich is one of the worst husbands of all time. He's a notorious philanderer. In his three marriages, he's established a habit of leaving a sick wife for a younger mistress. He abandoned first wife Jackie while she was hospitalized to get with his second wife, Marianne. He left Marianne after she was newly diagnosed with multiple sclerosis to get with his current wife, Callista. Now, Marianne's wrath has come back to haunt him in an ABC interview revealing that after confessing to his affair, Gingrich asked Marianne for an "open marriage."
Articles
Romney, Gingrich, and Santorum signed an anti-porn pledge to save marriage. If they really cared about matrimony, they'd do these things instead.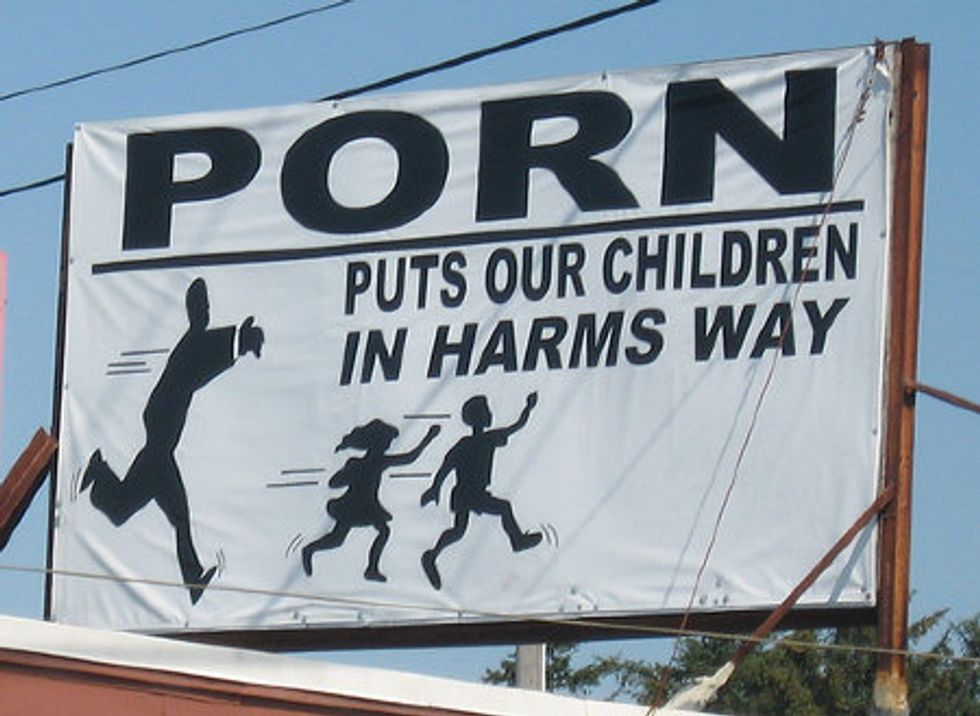 Apparently it's 1979 all over again: Mitt Romney, Rick Santorum, and Newt Gingrich have all pledged to crack down on pornography should they become president.
Morality in Media
, an organization opposing "pornography and indecency through public education and the application of the law," launched an effort in October to recruit presidential candidates in both major parties to commit to strict enforcement of obscenity laws.
Three of them took the bait
. Santorum thinks that "[f]ederal obscenity laws should be vigorously enforced," Romney signed the pledge in the name of "fundamental family values," and Gingrich promised to "appoint an Attorney General who will enforce these laws." According to MIM, pornography not only leads to "misogyny and violence against women," but "destruction of marriage," as well.
Of course, this is likely just political posturing; federal obscenity laws, citing a vague adherence to "community standards," are tricky to effectively enforce, and it's been clear since the advent of the Internet that fighting the existence of porn is a losing battle. But if these presidential candidates actually cared about preserving the institution, they would do a lot more besides vowing to eliminate smut. Here are some suggestions:
Articles
Someone needed to burst the bubble of the "storybook wedding" fantasy.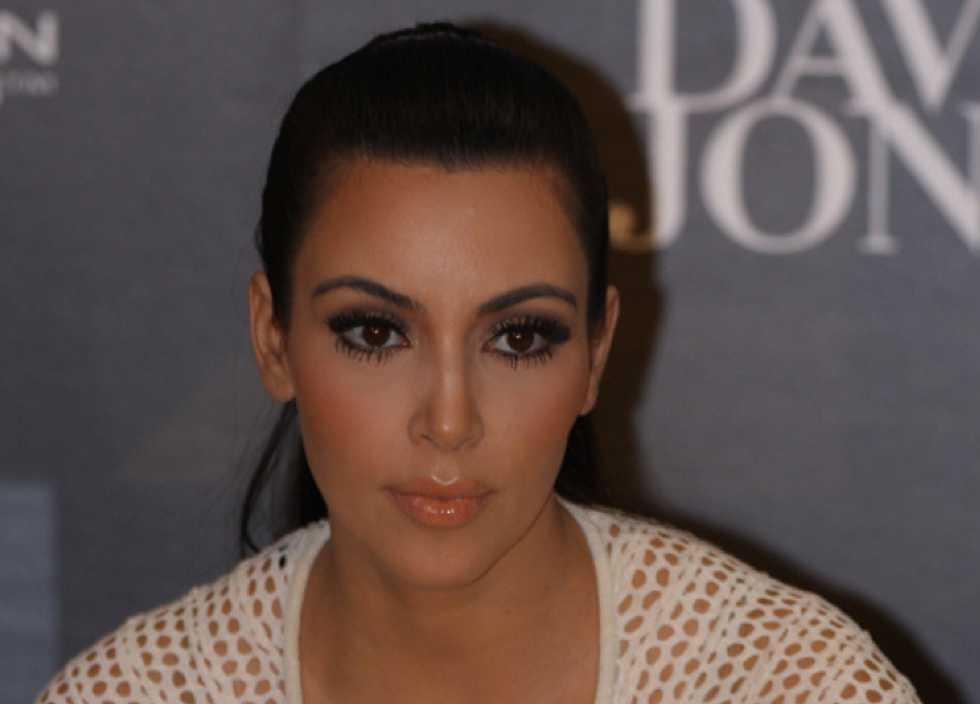 It's been five days since Kim Kardashian
divorced her husband
72 days after her lavish, nationally televised wedding, and people are still freaking out about it. In fact, the backlash has only gotten worse. People
continue
to
tweet
about their disappointment; media outlets are
consulting
image experts, worrying that the failed nuptials have tarnished Kim's reputation; even a couple of my very reasonable friends, one of whom is engaged, feel rattled by the debacle. But I have to admit: I'm glad she made the move.
From the moment we learn to talk, we are bombarded by messages of the "dream wedding": a one-kneed proposal with a big shiny rock, a virginal white dress, an overblown party, a shower of congratulations, a promise of happily ever after. There are hundreds of magazines, movies, and reality shows devoted to brides and their special day, encouraging the worst kind of warped consumerism and ignoring the fact that many marriages lead to divorce, result in unhappiness, or never happen in the first place. Kim's "fairy tale" was that cliché on steroids. And the illusion has been shattered in the most spectacular way possible.
Articles
THE DAILY GOOD
Start your day with
THE DAILY GOOD
Start your day with something GOOD.