#30DaysofGOOD Challenge: 13. Call Someone You Haven't Talked to in Years
Each month, we challenge our community to do something that will improve the world around us—and our own lives. September's challenge? To connect.
09.15.11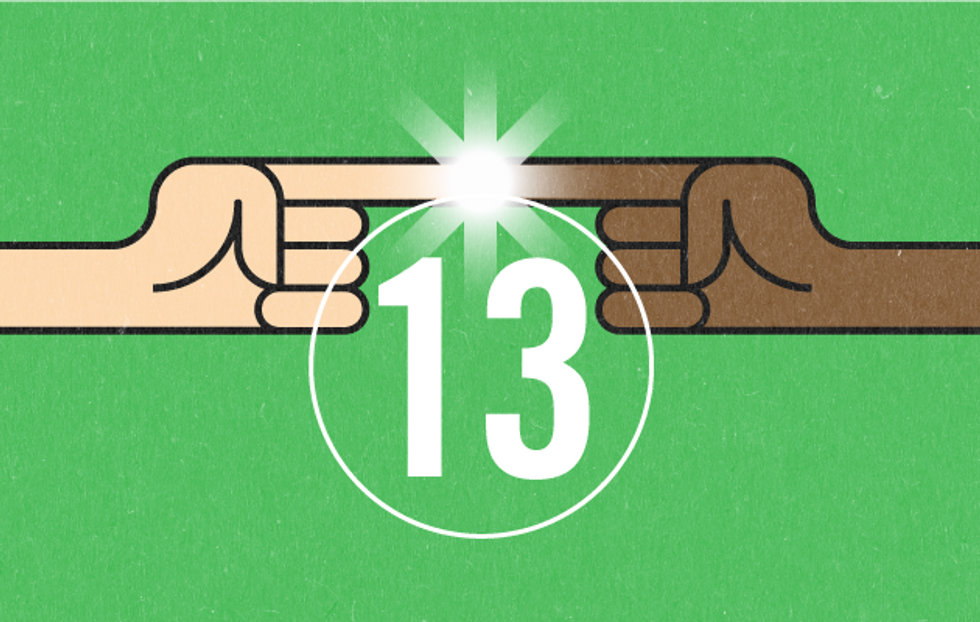 ---
Welcome to The GOOD 30-Day Challenge (#30DaysofGOOD). Each month, we challenge our community members to do something that will improve the world around us—and our own lives. The challenge for September? To connect with other people. In an effort to help us all rise to the occasion, we're going to assign one small task every day. Each morning, we will post the challenge on GOOD.is and Twitter, along with a testimonial from someone on the GOOD team who's already completed it. We invite you to complete all 30 mini-challenges with us! Today, we challenge you to:
Call someone you haven't talked to in years.
I was away on vacation when I received a Facebook message out of the blue from an old friend. "Hi Michela I had a dream about you the other night, which prompted me to want to call you!" What followed was a one of the most enjoyable Skype conversations I have had in a long time.

We hadn't spoken in several years, going from being adolescent "best friends forever" to grown-up Facebook-only friends, and so much had happened in between. She and her new husband skipped continents and landed in the Middle East before returning to Canada. She's due any day with her first child. And so we sat there in front of our Skype interfaces and simply caught up.

I'm not sure if she was glowing because of her impending motherhood or whether she was as happy to reconnect with me as I was with her. Either way, it was easy and enjoyable. And better yet, the conversation ended realistically. She's about to launch into the busy life of a mom, and being five provinces away puts me several time zones away from her life. We aren't going to be bestest of Skype friends or know every detail about each other's days, but it made me smile just to know that she's well and that she cares.

- Michela McClelland

\n
Ready, set, go! Good luck completing today's challenge. Share your experience on Twitter, Tumblr, and Facebook by using the hashtag #30DaysofGOOD, or let us know how it went in the comments section below.
Tomorrow's challenge: Say hi to three strangers.

Articles