Articles
A Tale of Two Cities: Is L.A. Glorified Sprawl or a Great American City?
Contradictions abound. Is Los Angeles on the verge of becoming one of our great American cities or is it just another sprawling mess?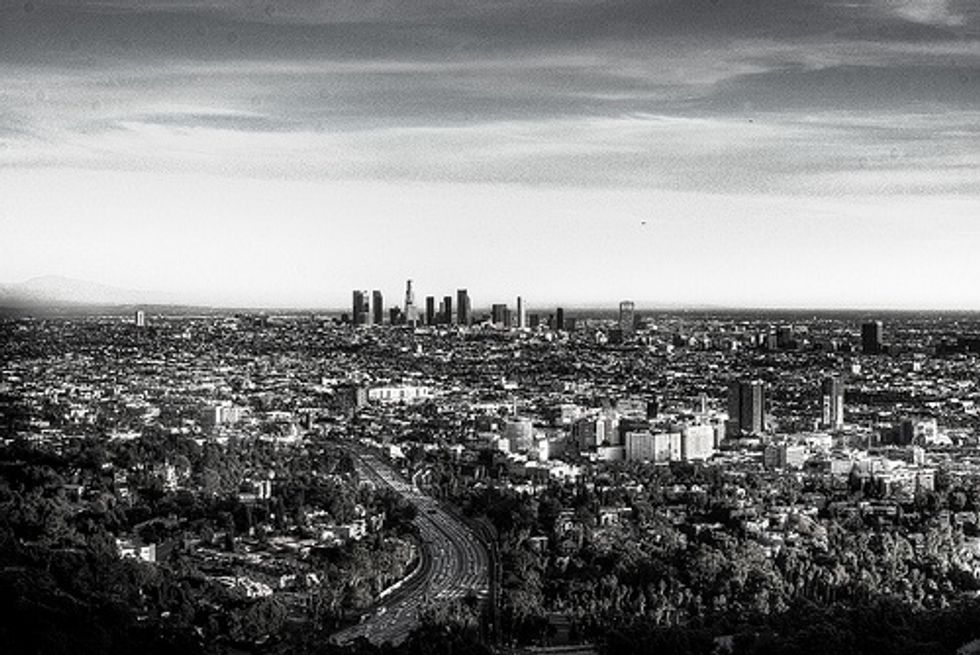 ---
Los Angeles Sprawl Image via Flickr mycaptureoftime
Los Angeles' identity as the car capital of the world is quietly giving way... well, sort of. Starting with the vote for Measure R in 2008 (which will fund some pretty serious public transit infrastructure) and the almost 100,000 strong CicLAvia a couple of weeks ago the city seems to be coming into its own, albeit a bit more slowly than some of us would have it.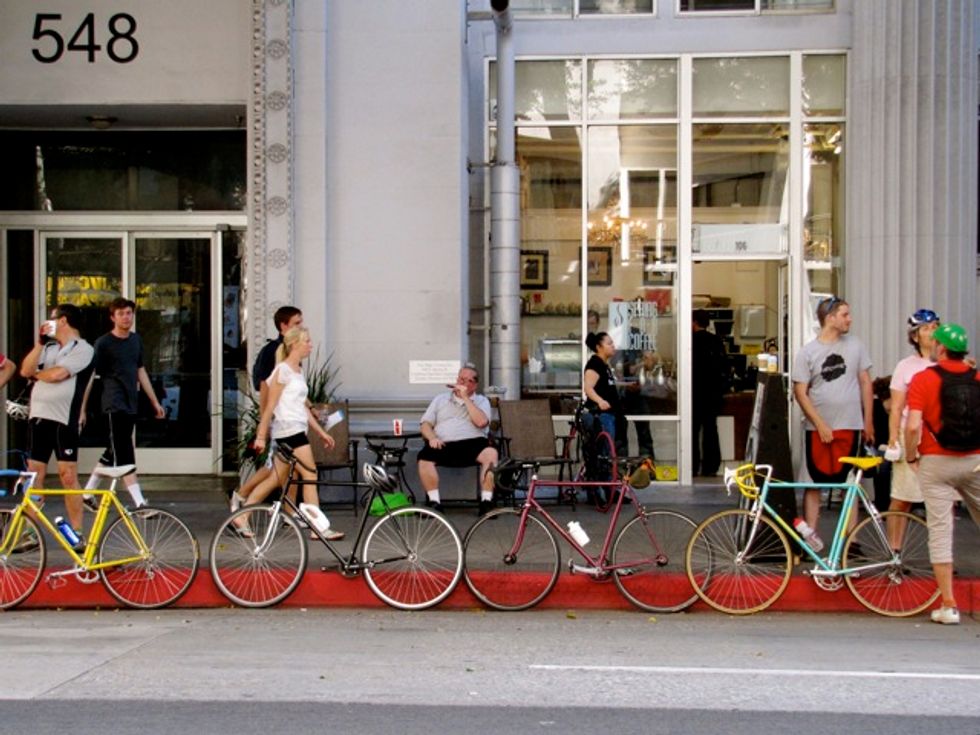 Cicylists stop for a drink in downtown LA during CicLAvia
But not so, says Los Angeles Times architecture critic Christopher Hawthorne. Yes, the city is acclimating to the kinds of things (bike lanes, public transit, and farmers markets) that would have seemed foreign to residents just a decade ago. But, he argues, these kinds of changes are not inevitable by any stretch of the imagination, especially given the recent and vocal opposition to the west-side extension proposed by the city's public transit agency Metro. The subway expansion would bring public transit into some of the wealthier parts of the city for the first time and has met fierce opposition from some of the city's most affluent residents. Hawthorne notes, "The subway continues to operate as a symbol of anxiety-producing change."
That Los Angeles challenges our notions of what a city is or should be is not lost on anyone who lives here (or visits). What do you think? Is L.A. on the verge of becoming one of the world's great cities, a sprawling mess, or both?