Articles
A Thought Leader Bonanza Hits New York (and Your Computer)
Barack Obama, George Soros, Hillary Clinton, oh my! A coming-together of big names for big causes this week, some of which you can attend from home.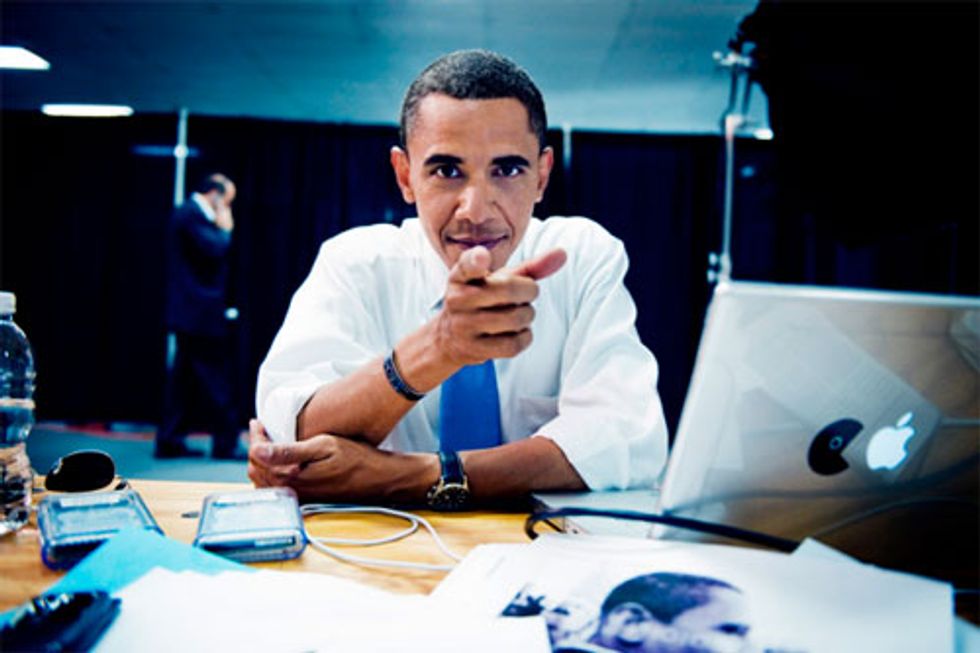 New York is going to get real thinky this week: There's the U.N. Millennium Goals summit, which you can read more about
here
; there's also
Climate Week
, the opening of which I attended a couple of hours ago. There, heads of nonprofit organizations (Carbon Disclosure Project, Soros Foundation, TckTckTck) came together with politicians (Jean Charest, Han Seungg-soo, the Prince of Monaco) and business folks to talk about how public-private efforts can combine to make some real progress with this burning planet of ours.
Finally, there's also the Clinton Global Initiative's annual summit, which has some very exciting panels and sessions scheduled, with some very big names in politics and business—among them Hillary Clinton, Gro Harlem Brundtland, Mohammad Yunus, Bill Gates and, you know, the President of the United States. Oh, and Shakira!
---
GOOD recently teamed up with the Clinton Global Initiative to develop a bunch of exciting Op Eds, which we'll be publishing over the next couple of weeks. You can expect to hear some interesting arguments from Lance Armstrong, the Center for American Progress' Bracken Hendricks, and the excellent Mary Ellen Iskenderian and Isobel Coleman, among others.
I'll be attending some of the CGI conference, but if you're not, fret not: Almost the entire thing will be streamed live on their web site, at live.clintonglobalinitiative.org (the schedule is also there, so you can plan your window-switching appropriately).
Will you tune in?
Image via