Articles
America's Solar Industry Tries to Show It's Still on Top
China might sell more solar panels, but the U.S. remains a net exporter of solar goods.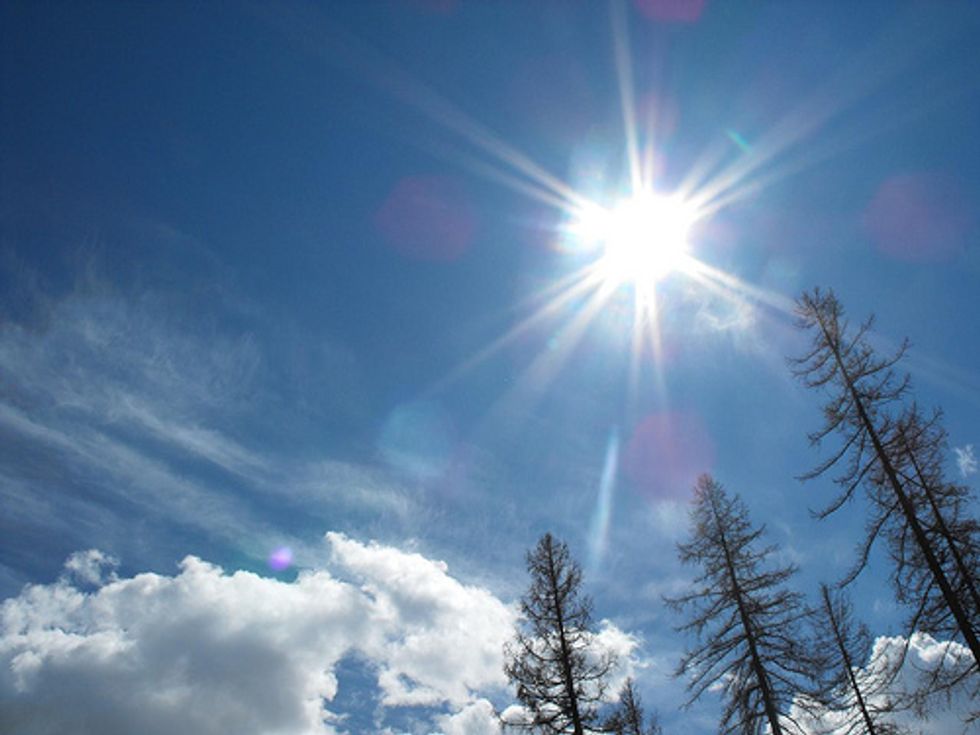 In the past few years, China began making
more solar panels
than the United States. Workers in China are paid less than workers in America or Australia, and domestic solar companies have
begun to confront
the idea that they might not be able compete with China on manufacturing costs. But the American solar industry wants to show that there's more to the solar economy than putting together panels.
A new report, sponsored by a solar industry association and conducted by a renewable energy analysis group, found that American companies are net exporter of solar products, despite importing the panels themselves. Last year, American companies exported $5.63 billion worth of solar products, while taking in $3.75 billion worth, according to the report. American exports to China top imports from there by at least $247 million.
---
Consider solar panels alone (or, in industry jargon, "solar modules"), and the story of Chinese ascendance holds. Although U.S. companies did export $1.2 billion worth of solar panels, making them the country's third-biggest solar-related export, they spent twice as much on importing panels. Nearly half of those imports came from China.
But look earlier in the solar production process, and the United States has plenty of goods to offer other nations. Most solar panels produced today depend on dozens of thin, rectangular tiles of silicon to capture the sun's energy. Like solar panels, those tiles tend to be made in China. But a large share of the material that's used to make them, a polysilicon of 99.9999 percent purity, comes from the United States. Last year, the U.S. exported $2.55 billion worth of polysilicon for use in solar systems, according to the report, with $873 million of that went to China.
The United States also does well on exports of "capital equipment"—the stuff used to make solar panels and their components. American companies exported $1.4 billion worth of equipment in 2010, making capital equipment the country's second largest solar export after polysilicon. Citing corporate confidentiality policies, the report doesn't offer an exact value of the products that go to China, but estimates it's between $708 million and $1 billion.
But the current balance of trade in the solar industry could shift in the next few years. The solar industry has expanded rapidly, responding to demand driven by government incentives and renewed investment in solar power. Last month, Solarbuzz, a market analysis group that focuses on solar, said that solar companies had already bought more equipment than they could use, and sales at capital equipment companies are declining.
The demand for silicon could slack too, although further in the future. Second-generation, thin-film solar panels don't use silicon; they use rare-earth materials like cadmium to capture energy. The United States has some deposits of rare earth materials, but China has a far greater supply.
Photo (cc) via flickr user gr33n3gg