Articles
An Oil Rig Is Reborn as Scuba Haven
In the Celebes Sea, a former drilling rig has been remade as a place to appreciate ocean life.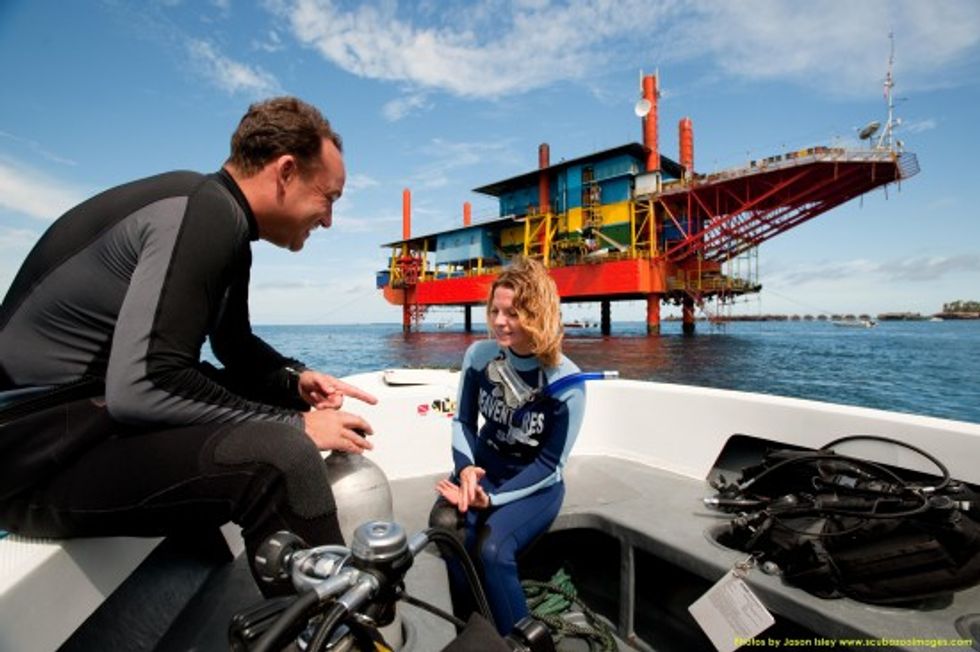 Oil rigs have a reputation for being dangerous, dirty places. They often are. But in the Celebes Sea, between Indonesia and the Philippines, one former drilling rig has been reborn as a hotel and resort for scuba divers.
---
The Seaventures Dive Resort has 25 tiny guest rooms and offers a three-day diving package for $516. The location gives scuba enthusiasts access to the waters around nearby Sipadan island, famed for their manta rays, eagle rays, sharks, and turtles.
"So far as we know, we're the only ones in the world using an oil rig as a hotel and diving platform," Suzette Harris, the resort's owner, told The Wall Street Journal. Let's hope there are more soon.