Articles
Artist Ai Weiwei's Studio Torn Down in China
The studio of the outspoken artist has been razed, most likely due to his criticism of the Chinese government.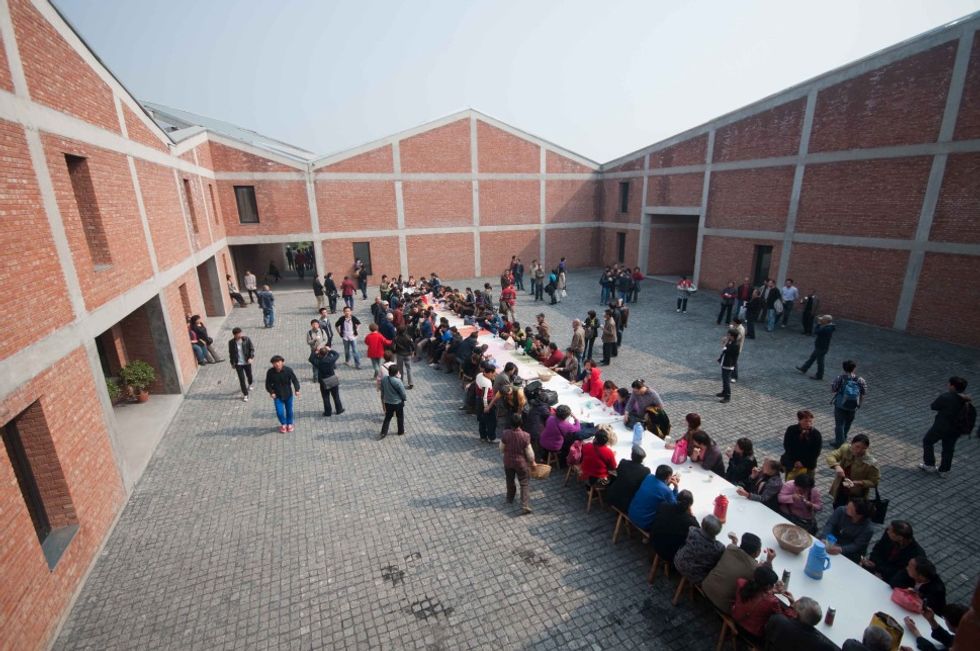 The Chinese artist Ai Weiwei has had his Shanghai studio demolished by Chinese officials, most likely due to his politics. According to a
New York Times
story
, Ai was alerted last summer that the building would be torn down but was told the studio would not happen until after the Chinese New Year. He received a call from neighbors that it was being razed early Tuesday.
Ai, who is best known for designing the pattern of the legendary Bird's Nest stadium for the 2008 Olympics and a recent Tate Modern exhibition that features millions of porcelain sunflower seeds, told The New York Times he believes that his studio was torn down because of his criticism of the Chinese government.
---
The complex was once supported and encouraged by the government, which approved its construction. Ai designed the studio to occupy an abandoned warehouse, and it served as a centerpiece of urban renewal, eventually housing several other studios as part of a nascent art community in Shanghai. But almost as soon as it was completed, and after Ai became more politically outspoken—including throwing a dinner party to protest the demolition as a thinly-veiled celebration of free speech—the government turned sour on his presence. The building was slated for demolition in July 2010.
There's a lovely photo essay at Foreign Policy, including the photo above, that chronicles the final months of the studio. It includes shots of the dinner party, which Ai himself was not able to attend because he was placed under house arrest in Beijing.