Articles
London Street Artist Has a Hilarious Year-Long Battle with a Graffiti-Removal Crew
It was a true chess match.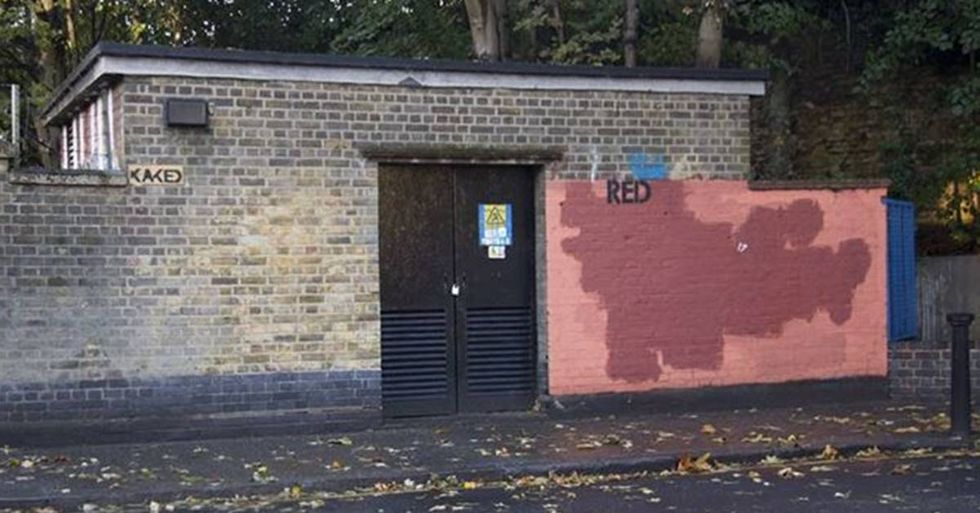 This article originally appeared on 09.23.17.
History is full of great stories about bitter battles between loyal opposition. In basketball there was Magic Johnson and Larry Bird. In the '80s, harsh political battles were fought between Ronald Reagan and Tip O'Neill. But all of these rivals respected their opposition as competitors in their respective fields. Now, a year-long battle between a cleaning crew and a street artist can be added to history's legendary battles between loyal opposition.
---
Mobstr is a London-based street artist famous for the sarcastic typographic-based graffiti he's written across London's walls and billboards. His cat-and-mouse relationship with an unidentified city worker began on July 17, 2014 and would continue for an entire year. "I cycled past this wall on the way to work for years," Mobstr wrote on his website. " I noticed that graffiti painted within the red area was 'buffed' with red paint. However, graffiti outside of the red area would be removed via pressure washing. This prompted the start of an experiment. Unlike other works, I was very uncertain as to what results it would yield."
MORE FROM GOOD: