Articles
Biking in Good Company
Get involved with inspiring organizations that are making it safer, easier, and more fun to bike.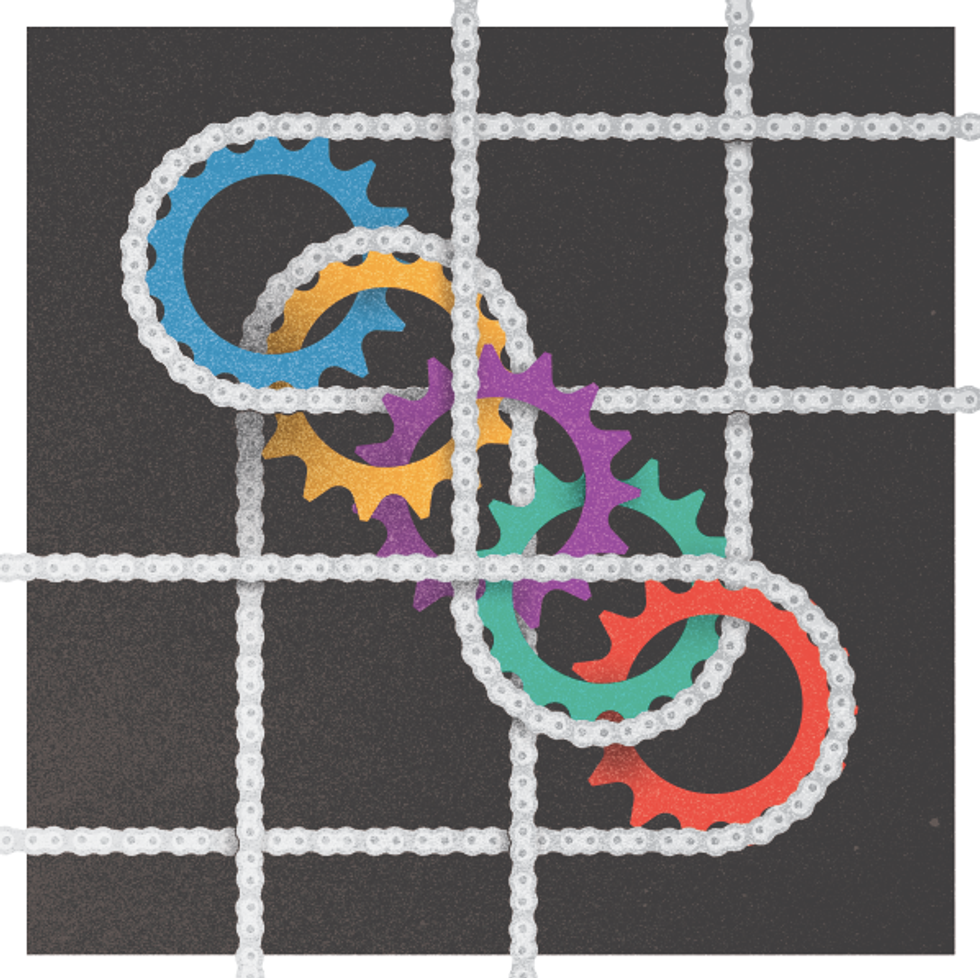 This post is in partnership with the CLIF Bar 2-Mile Challenge

---

Spend some time cycling and passion has a tendency to take over. Sometimes that passion is all about the benefits of cycling. Other times it spurs the need to participate in cycling events or to lend a voice to issues that impact cycling, like safe streets and bike paths. Don't believe us? Check out some of these awesome national and state organizations created by ordinary bike enthusiasts just like you who are making a difference in the world.

Chicago cyclists will want to check into Active Transportation Alliance programs. "We host events like Bike the Drive with tours of the city, pointing out history, parks and architecture along the routes," says Director of Marketing, Ethan Spotts. "We also push for new facilities and infrastructure on the streets – bike lanes, trails, sidewalks, safer intersections – that get more people biking and walking." Additionally, ATA fights for (and helps pass) legislation such as Must Stop for Pedestrians. They're currently doing a big push against distracted driving.
Those needing that extra nudge off the couch and onto a bike need merely listen to Allison Mannos, Urban Strategy Director of Los Angeles County Bicycle Coalition, speak about cycling's benefits. "Not only does cycling make you feel better and whole as a person, but you start to see your community more closely," she says. The organization develops campaigns, programs, resources and events to support bicycling-related advocacy, education, outreach and fun all around Los Angeles County.
In Northern California, San Francisco Bicycle Coalition members have several goals they're striving towards, including an annual Bike to School Day "Our action plan is to literally connect the city with 100 miles of bikeways," says Executive Director Leah Shauhm. Events include. Says Shahum, "Our mission is to make sure bicycling is inviting and safe for people of all ages and skill levels."
Education, outreach and advocacy play a big role in Seattle's Bicycle Alliance of Washington. Their programs are for all-ages. "In elementary schools we promote safe cycling routes to school and teach the parents of students how to encourage their kids to ride safely," says Josh Miller, Program Manager for BAW's Go By Bike Program. "At several universities we're helping them develop bicycle curricula in their physical education and health programs." BAW also gets involved with legislation like the Vulnerable User Bill, which increases disciplinary actions for drivers who injure or kill cyclists and pedestrians.
Climate Ride hosts two annual events: a charitable five-day rides from New York City to Washington, DC and another ride from Sacramento to San Francisco. Funds raised support sustainable solutions and environmental causes. "Our participants get to enjoy scenic bicycle rides that celebrate the best of America that you can see on two wheels," says Climate Ride co-founder and director, Caeli Quinn. "They also have the opportunity to hear important perspectives from respected thought leaders. All of this contributes to an extraordinary event - action, learning and life-changing experiences—all on a gorgeous bike trip."
As a national, state and local advocacy organization since 1880, the League of American Bicyclists has initiated several key programs including the Bicycle Friendly America Program, which promotes bicycle-friendly state, community and business programs. Additionally, they sponsor bicycle and safety education Smart Cycling programs and National Bike Month.
There's pride in Keith Laughlin's voice when he speaks about how Rails to Trails Conservancy has converted unused railroad corridors into trails. "When we started [25 years ago] there were only a couple of hundred miles of rail trail, now there are 20,000," says the RTC president. "It's amazing to see that what started out as a good idea has become a national movement and it was all done by working with people at local levels." RTC's goal for 2020 – that 90% of Americans are living within three miles of a trail system so they can build cycling into their daily lives.
Read more about urban biking in our GOOD Guide to Biking for the Planet.