Articles
Bike Advocacy in Three Easy Steps
Get involved with increasing bike accessibility and safety in your neighborhood.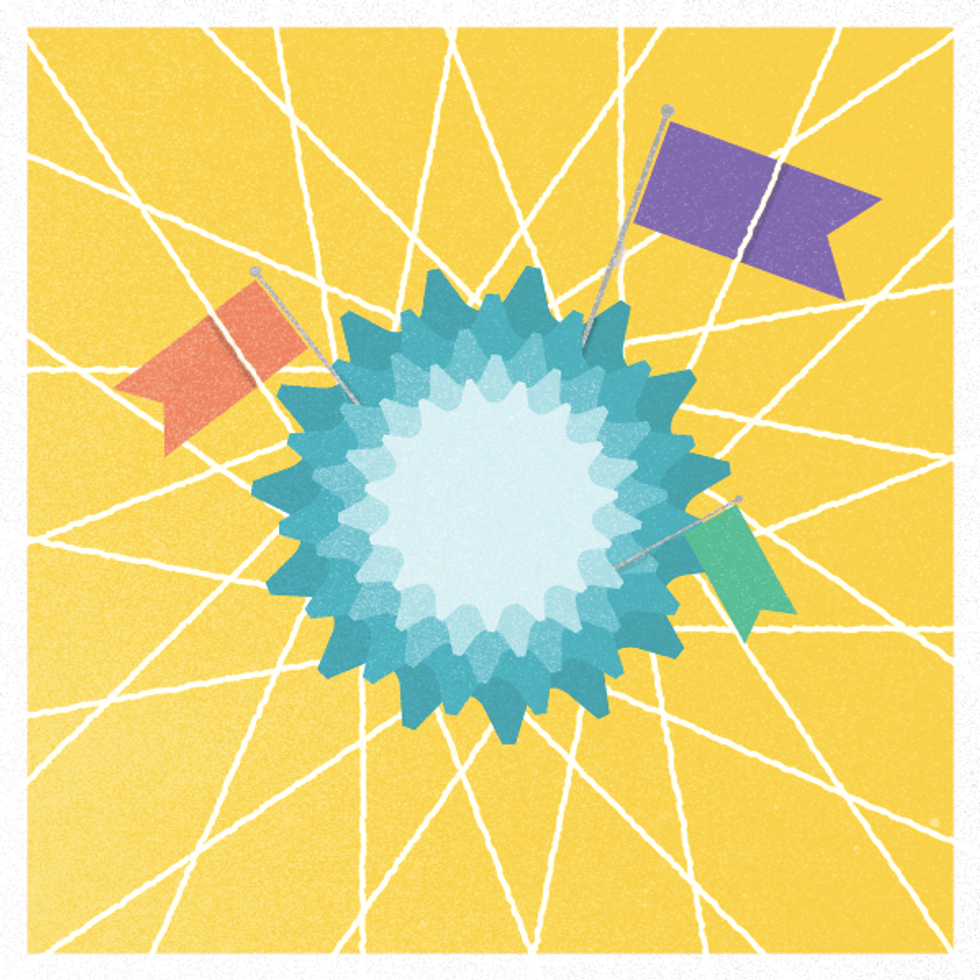 This post is in partnership with the CLIF Bar 2-Mile Challenge

---

Once you start making biking a part of your regular routine, becoming a bicycle advocate or activist often occurs naturally. When you're out on the road, things that need improvement on roads and bike paths become apparent, or the urge to join group cycles kicks in. Those raring to get involved just need to follow three easy steps.

RIDE A BIKE
Many cycling advocates are already raising awareness about cycling without even thinking about it. "Becoming an advocate for cycling is as simple as riding your bike to work, school or while running errands," says Meghan Cahill, the Director of Communications for the League of American Bicyclists.
JOIN A GROUP
Being part of a group often makes activities like cycling even more enjoyable, whether it's through organized rides or working towards common goals. "An important thing to do is support and join your local bike advocacy organization," says Keith Laughlin, President of Rails to Trails Conservancy. "Most of America's major cities and most of our states have organizations that promote cycling."
Taking part in a club or group's events is a great way to spread the love for and knowledge about cycling. (Find some national and local organizations here.) Beyond having fun, many of these same organizations also work towards improving cycling conditions and safety. "In-depth advocacy programs help with everything from local issues and work to getting laws on the books that help bicycling be included in the transportation system," says Cahill.
­­
Can't find a cycling organization in your area? "Start your own," says Allison Mannos, Urban Strategy Director of the Los Angeles County Bicycle Coalition. "Start s­mall. Then begin learning if there's a bicycle advisory committee in your city, who's who in your Department of Transportation's bike department and re­searching whether your city has a bicycle master plan."
SPEAK OUT
Speak out, whether with a group or on your own. Tactical advocacy is as simple as contacting the Department of Transportation to report dangerous conditions, unresponsive lights, debris or potholes. "One of the most important ways that Transportation Alternatives works with volunteers is connecting citizens to the civic and political processes that have an impact on transportation," says Caroline Samponara, the Director of Bicycle Advocacy for this New York-based organization. "The difference between bike lane or no bike lane and safer streets for walking is really just voices in the rooms of these forums that care about seeing progress made. It could simply be that no one's ever asked for that bike lane before."
Beyond accomplishing improved conditions, something else usually happens along the way, too. "What we've learned in San Francisco is that strong advocacy and well-organized and passionate people can make a real difference," says Leah Shahum, the San Francisco Bicycle Coalition's executive director. "In our city, we've seen some significant changes, including 58% more people bicycling in the last four years." Shahum says stats like these aren't uncommon. "From our experience, it has a lot to do with strong advocacy successfully improving bicycling by making it more comfortable, safe and inviting."
Read more about urban biking in our GOOD Guide to Biking for the Planet.