Articles
It looks like Boston cut a secret deal with charter school operators, handing them 13 of the city's traditional public schools. People aren't happy.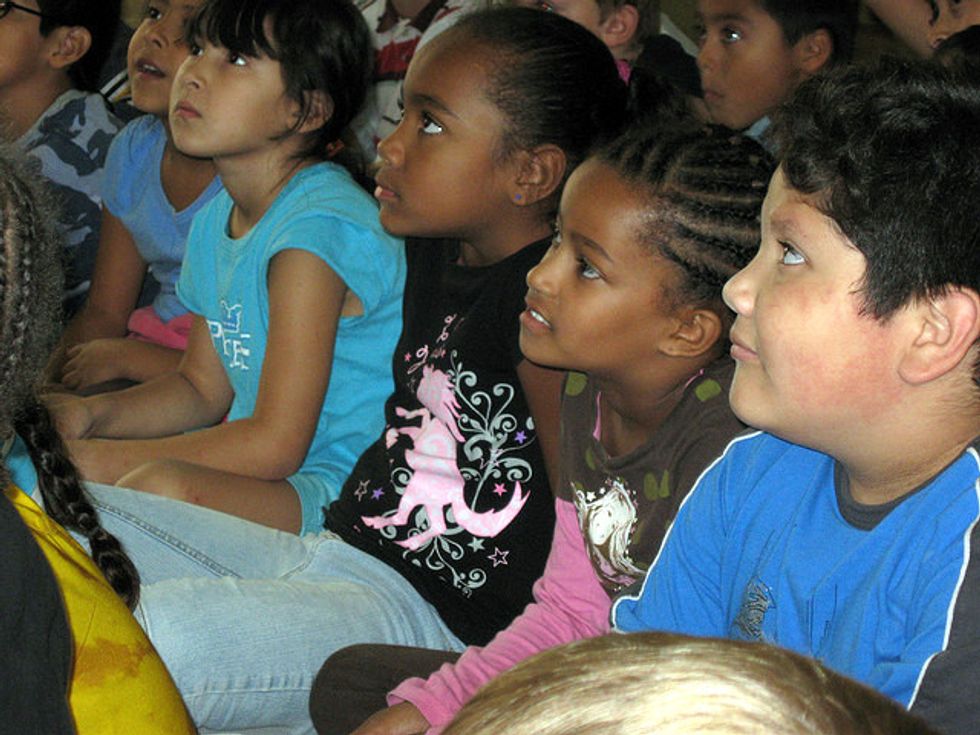 Anger over a controversial proposal by the
Boston School Committee
to close at least 13 schools has protesters readying their picket signs. The Committee and Boston Mayor Thomas Merino say the closures have to happen due to a $63 million budget deficit. However, the Boston Teachers Union, furious parents, and outraged community members say the district's more interested in cutting deals with charter school officials than saving the city's traditional public schools.
The union and parents ripped the district last week over the revelation that secret meetings took place with charter school operators offering them the chance to lease the schools up for closure—all before parents and students were told shuttering those campuses was on the table.
---
Union head Richard Stutman criticized Boston Public Schools and the committee, saying, "This is an economic decision, and this is a decision based on, I think, trying to give charter schools what they've desperately needed, which is space."
A local community organizing group, the Coalition for Equal Quality Education, plans to picket the committee meeting, saying on their protest flyer, "This is an attack on Boston's Communities of Color, and on Special Ed and English Language Learner students in particular. It is part of a nationwide right wing campaign to dismantle equal, public education and replace it with private for profit charter schools."
Despite the protests, the Committee Chair Rev. Gregory Groover says his seven-member committee is likely to vote for the approve the closure plan.
Photo (cc) via Flickr user Zama Ree Do