Articles
A 24-hour campaign puts the spotlight on the realities of climate change around the world.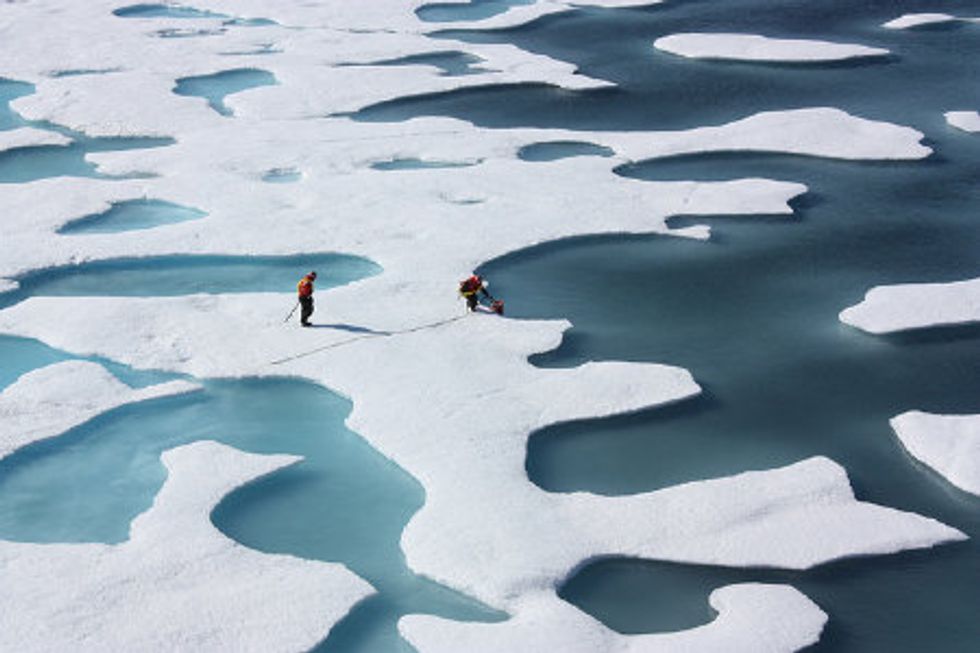 Climate change is a reality every minute of every hour. Unfortunately, so is climate changedenial. But a media campaign by The Climate Reality Project, founded by Al Gore, is pushing for truth today by putting a global spotlight on local climate change realities for a full 24 hours. At 7 p.m. in each time zone around the globe, the organization will deliver a presentation designed to set the record straight and "connect the dots between recent extreme weather events [...] and the manmade pollution that is changing our climate," according to the event's website.
---
From London to Beijing to Rio de Janeiro, 24 presenters—including leaders in business, education, and social entrepreneurship—will address citizens in 13 languages about how the climate crisis is impacting their native lands. We'll hear about flooding in Pakistan and glacial melting in Greenland. In the continental United States, Gore will address the problem of rising ocean levels from New York City, and science educator John Zavalney will talk about drought from Boulder, Colorado. Presenters in Mexico City and British Columbia will reach the Central and Pacific time zones, respectively.
Tune in to the event's website to catch the stream and participate in a global event. It might even make you feel like there's a glimmer of hope for making real progress. After all, climate change deniers may "have money, influence, and control," as Gore says in a promotional video. "But together we have something that they don't: reality."
[youtube]http://www.youtube.com/watch?v=PY-mboZkhD0
Image via (cc) Flickr user Nasa Goddard Photo and Video