Articles
Wednesday night's celebration was lots of fun. Chairs were assembled. People showed up and filled the room. Everyone kept saying, "the energy...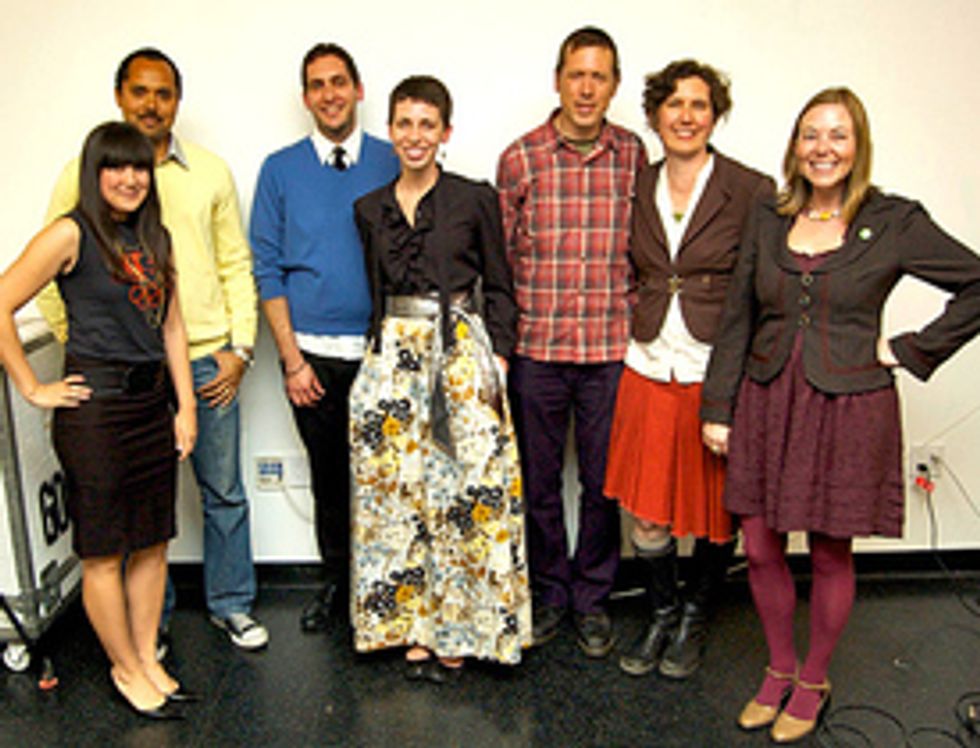 Wednesday night's celebration was lots of fun. Chairs were assembled. People showed up and filled the room. Everyone kept saying, "the energy is amazing. The energy is amazing."In recognizing a handful of Community Leaders-Edgar Arceneaux, Kelly Coyne and Erik Knutzen, Sonja Rasula, Eric Steuer, and Alissa Walker-GOOD and
Knight Pulse
played host to the idea of active citizenship, local involvement, and creativity. Sister Corita, whose art is getting renewed attention in Los Angeles lately, made a print called
Active
, which says: "to be fully alive is to work for the common good." That's how the night felt.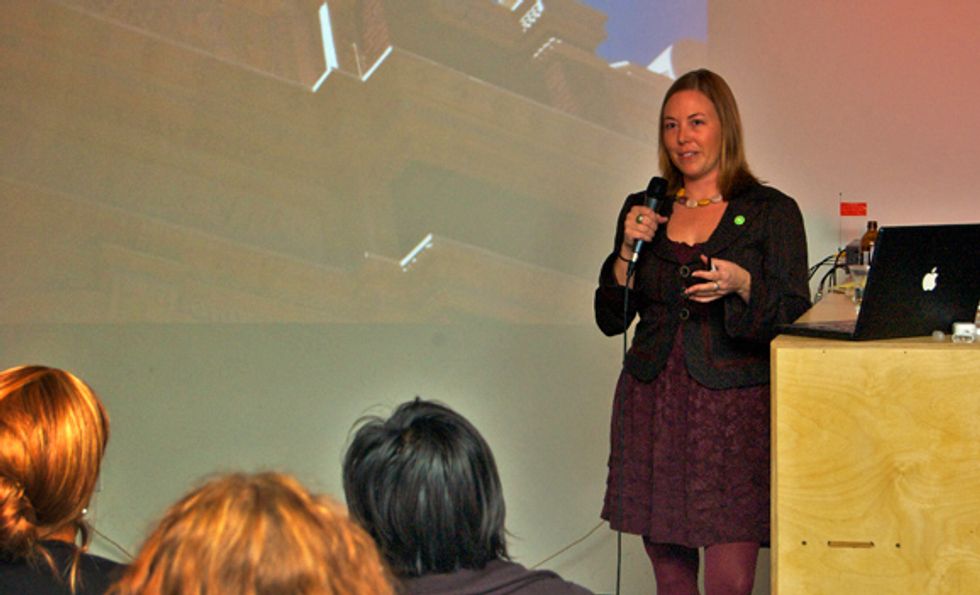 ---
Alissa Walker started the evening off with a pitch for Design as Problem Solving. This initiative, recently kicked off at
GOOD December L.A.
, a framework through which designers can address social problems,is already snowballing to include
projects by students at the Art Center
in Pasadena, high school students, and
CEOs for Cities
, and it's just the beginning. Actually, a mother just came into GOOD yesterday and asked if her children-three and five years old-could start something up at school. "Their minds work already, and problem solving is what it's all about," she said. Yes.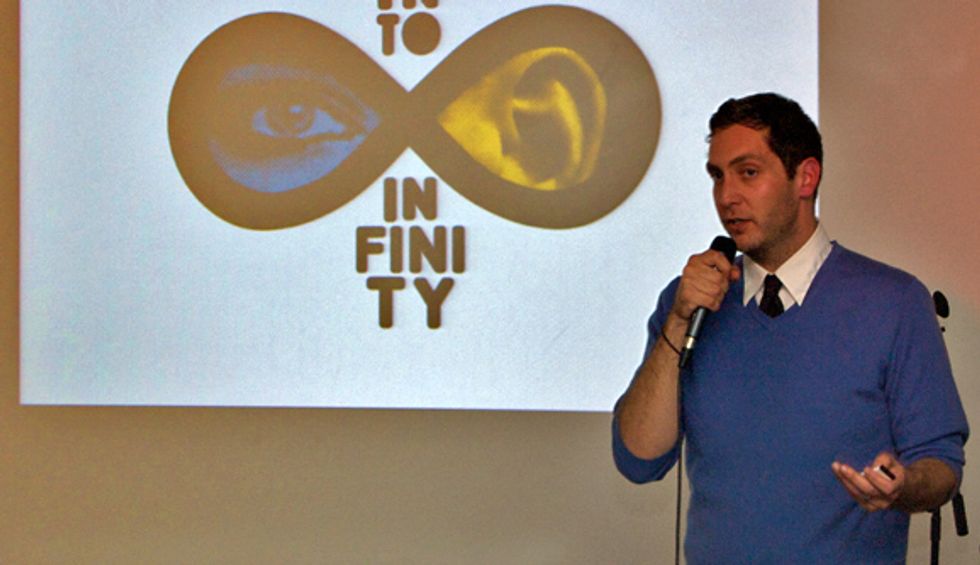 Eric Steuer spoke about Creative Commons' recent projects spanning patents (
GreenXchange
), education (
ccLearn
), music (
Nine Inch Nails
), news (
Al Jazeera
) and politics (
change.gov
) in which flexible copyright has created win-win scenarios. The issues are nuanced, always in danger of falling into the mind-numbing minutiae of copyright, but tackling them makes a lot of sense and the results can be amazing.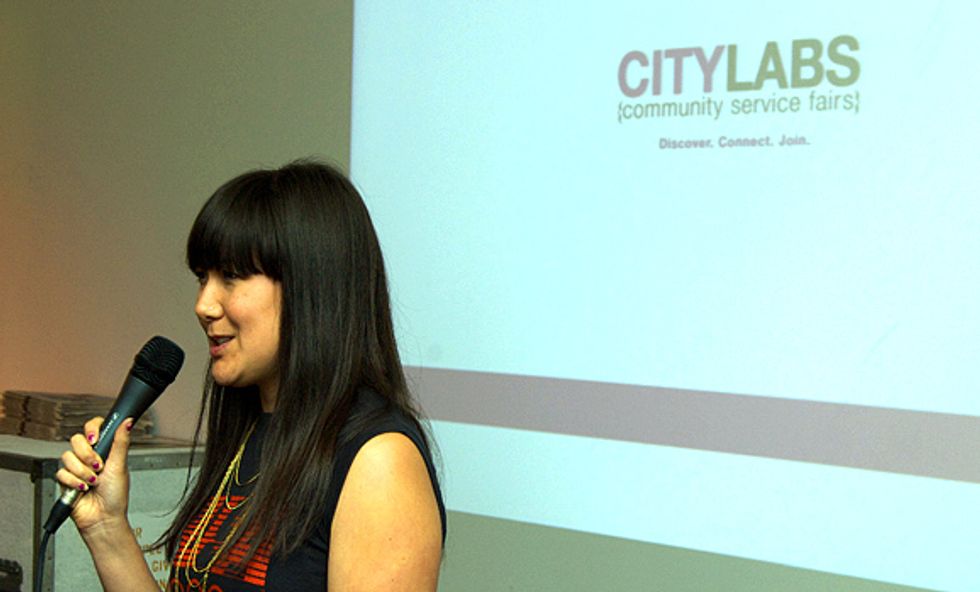 Sonja Rasula, creator of
Unique L.A.
, talked about
City Labs
, her project to create a series of Community Service Fairs this summer to spark civic engagement through big, fun, useful events with music, drinks, and 100 or more nonprofits each. August can't come soon enough.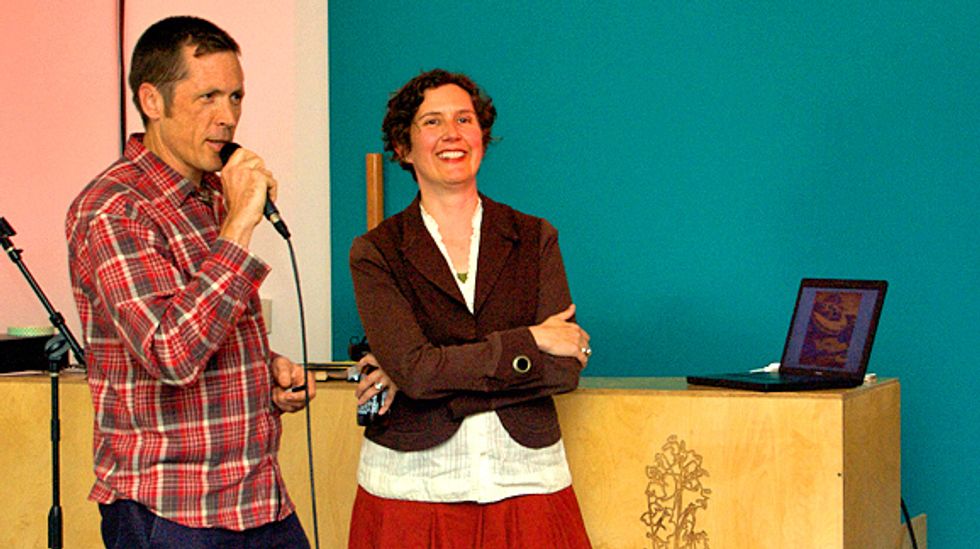 Urban Homesteaders
Erik Knutzen and Kelly Coyne got people nodding in agreement with the initial declaration that it is more fun to make moonshine than to change your light bulb. They went on to showcase other creative things we can do ourselves-from banishing poisonous cleaning supplies to raising chickens. It was an awesome mix of low tech and high tech. Expect more workshops in the months ahead. If our culture has forgotten how to bake bread, sew dresses, and forage salad, this duo is making it easy and appealing to relearn those basic skills.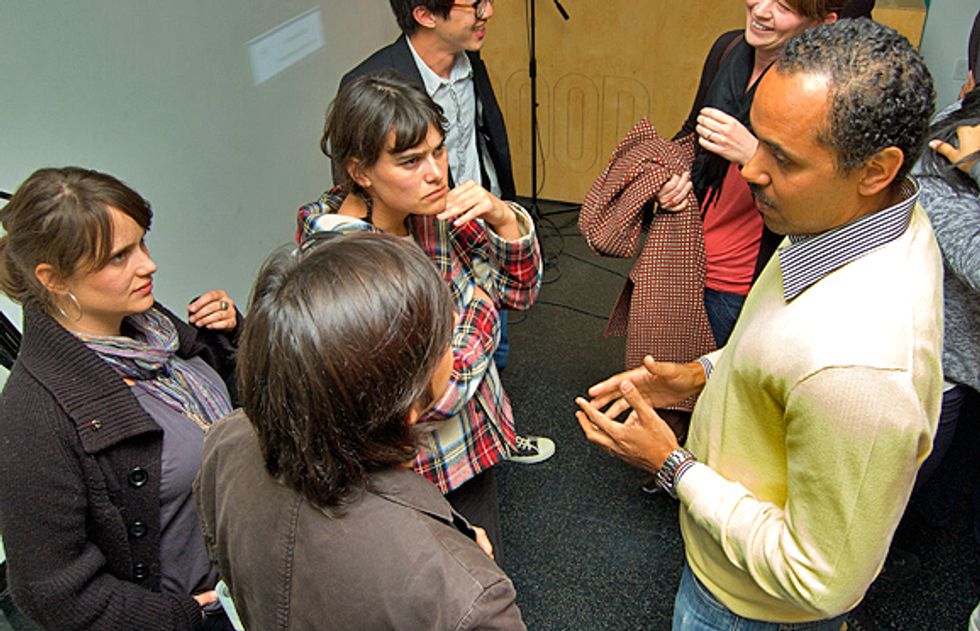 Edgar Arceneaux closed out the evening with the
Watts House Project
, an initiative to redevelop and revitalize the neighborhood around Watts Towers in Los Angeles. Edgar showed us a lamp in the house of one local resident, Felix, which reminded him of the time a couple years back when the project lagged and seemed like it might stall. Over the past year, there has been a burst of momentum, starting with the people who live in the neighborhood. Edgar emphasized that the people are the best resource his project has. Everyone in the space agreed, and wanted to go to Watts, not just to
see the Watts Towers
, but to get stuff done and to help. Edgar's project exists where life and art overlap-it is full of imagination, more imaginative that an artist's sketch book-there go three story towers up up in the back yard, a young Charles Mingus walks by on his way to school-and yet this project is happening here, in a practical, everyday manner. It is a gift to Los Angeles.Everyone at the space last night took on a mode of listening and learning. Five thousand dollars were awarded to these Community Leaders, but the money didn't matter. We were all citizens of Los Angeles.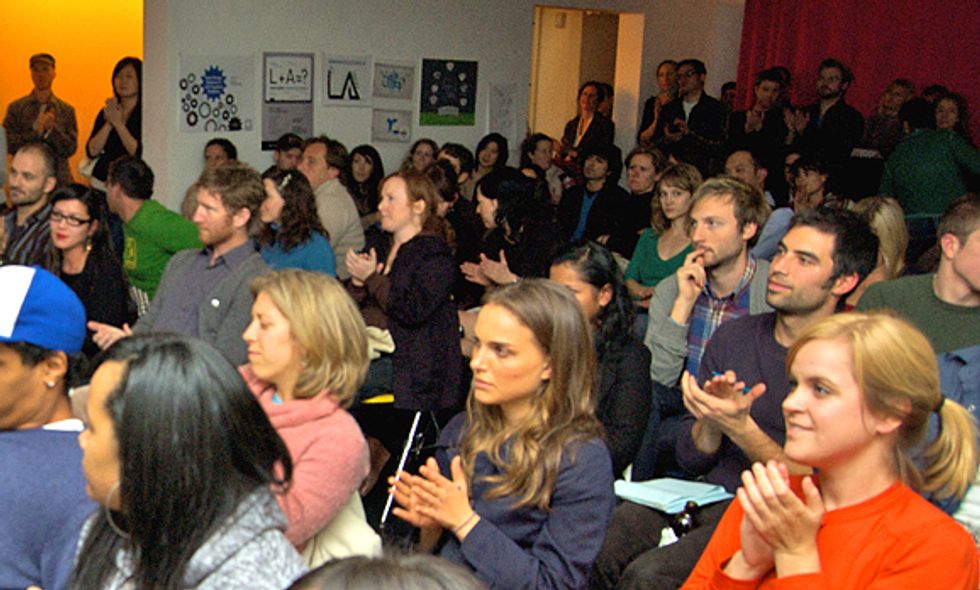 Photos by John DuBois