Articles
Cooking the Books
The Literary Ventures Fund is betting that great literature will do well if it's given a chance.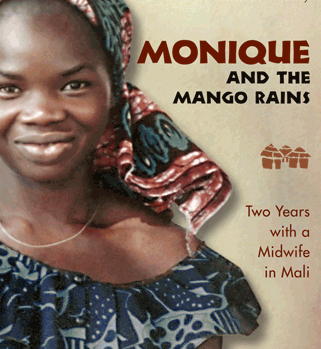 Great works of
contemporary literature are hiding in plain sight, buried beneath stacks of mass-marketed titles. If readers could only find them, they'd gobble them up. That, anyway, is the hope of the Literary Ventures Fund, a not-for-profit private foundation that invests in the books it believes readers want but cannot find. "Given a level playing field, exceptional works of literature can excel in the marketplace," says Jeffrey Lependorf, LVF's executive director. "That's what we're trying to prove."The LVF provides the capital-for anything from incentives to booksellers who stock a title to helping publishers with marketing-and then reaps investment returns if a book sells more copies than anticipated.So far, the model is a success: the LVF has earned back its money on every one of the 12 books it has adopted since launching in 2005. Its latest project, Kris Holloway's Monique and the Mango Rains, a memoir about working in the Peace Corps in Mali, has sold five time more copies than expected, earning the LVF a handsome gain on a modest $25,000 investment.
ADOPTED
A sample of the books the Literary Ventures Fund has supported.
The First HurtRachel Sherman
---
Firmin: Adventures of a Metropolitan LowlifeSam Savage, illustrated by Michael Mikolowski
The FiresAlan CheuseLEARN MOREliteraryventuresfund.org