Articles
Do Movies Still Matter?
The filmmaker Eric Bricker takes us behind the scenes of his newest film project in our miniseries "What If...?"
What happens to the feature-length film in a world where new media formats seem to develop on a weekly basis? Contrary to what YouTube might tell you, a singular statement comprised of moving images, dialogue and music in which an audience can completely immerse themselves is still an experience that audiences desire. Judging by 2009's box office—the first time ever the annual box-office total
exceeded $10 billion
—many agree it is an experience that still matters.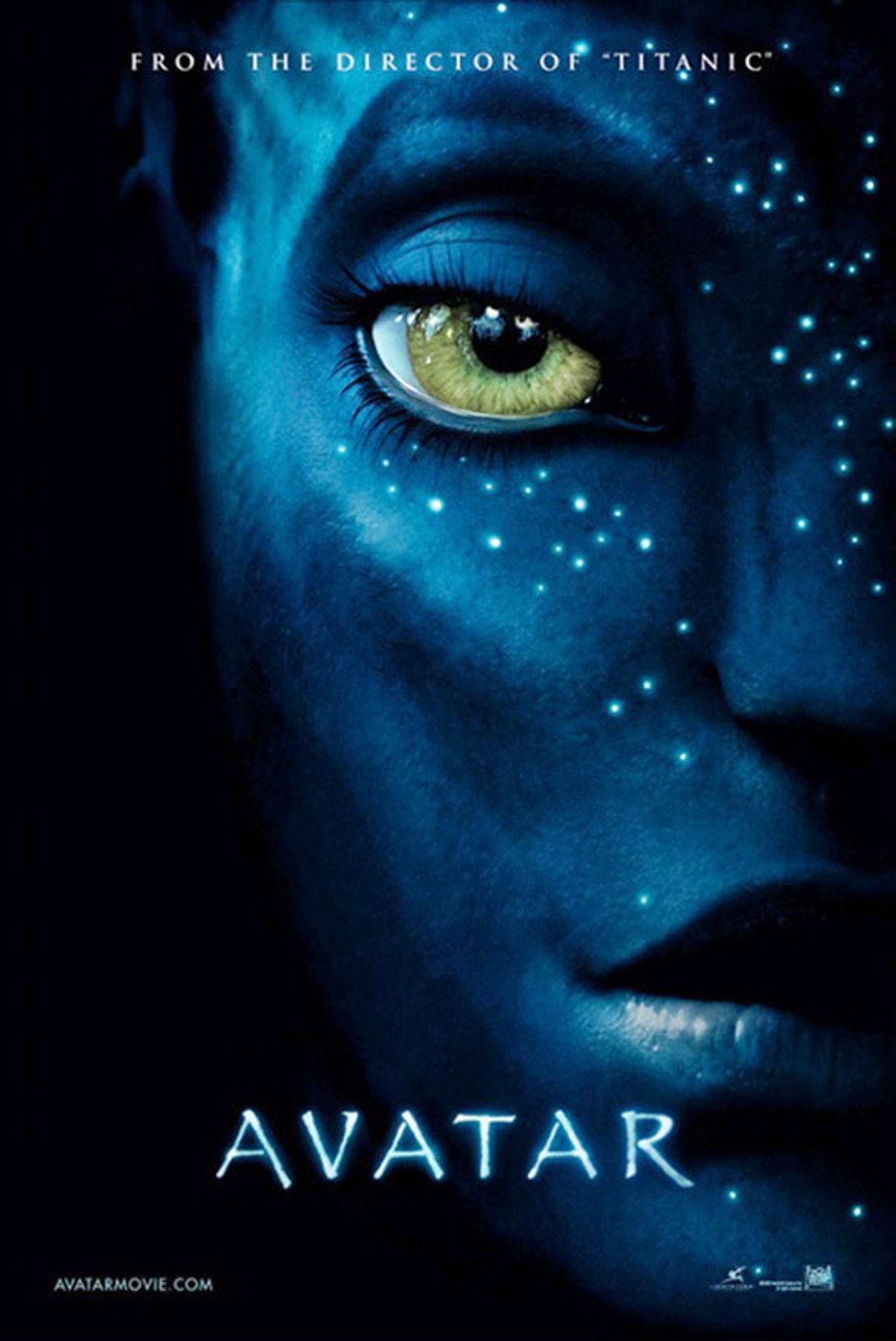 However, if you don't have the next
Avatar
on your hands, and knowing that a
Paranormal Activity
has the odds of a once in a decade phenomenon, getting an independent film to its audience is still a colossal task and a documentary film is colossal times two. Yes, the production means have been flattened in terms of cost and accessibility, but what happens after you have completed your project is still very much in question.
Today's glut of independent product (more than 9,000 films were submitted to
Sundance 2010
) coupled with the overall fractured media landscape has devalued our product not only by the conventional distribution channels but by the general public as well. So how can documentary filmmakers compete with not only the large number of other independent films, but with studio films and the rest of the media universe? I subscribe to screenwriter William Goldman's idea that when it comes to releasing a film "nobody knows anything."
I believe great movies ignite an ongoing "conversation" between the filmmaker and the audience which can persist across a number of different new media platforms (Facebook, YouTube, Twitter, mobile devices) as well as traditional (theaters, television, DVD). Starting this conversation with the audience is paramount. Ultimately, we want our films to serve as the centerpiece, but in order to ignite that conversation we must spread strands or derivatives of our story across a number of different platforms prior to the film's release. On that release day you already have an assembled audience to whom you release your centerpiece.
Paranormal Activity
's buzzy grassroots campaign encouraged people to "
demand it
" in order to bring the film to their city, giving more than 1 million viewers a personal investment in the movie.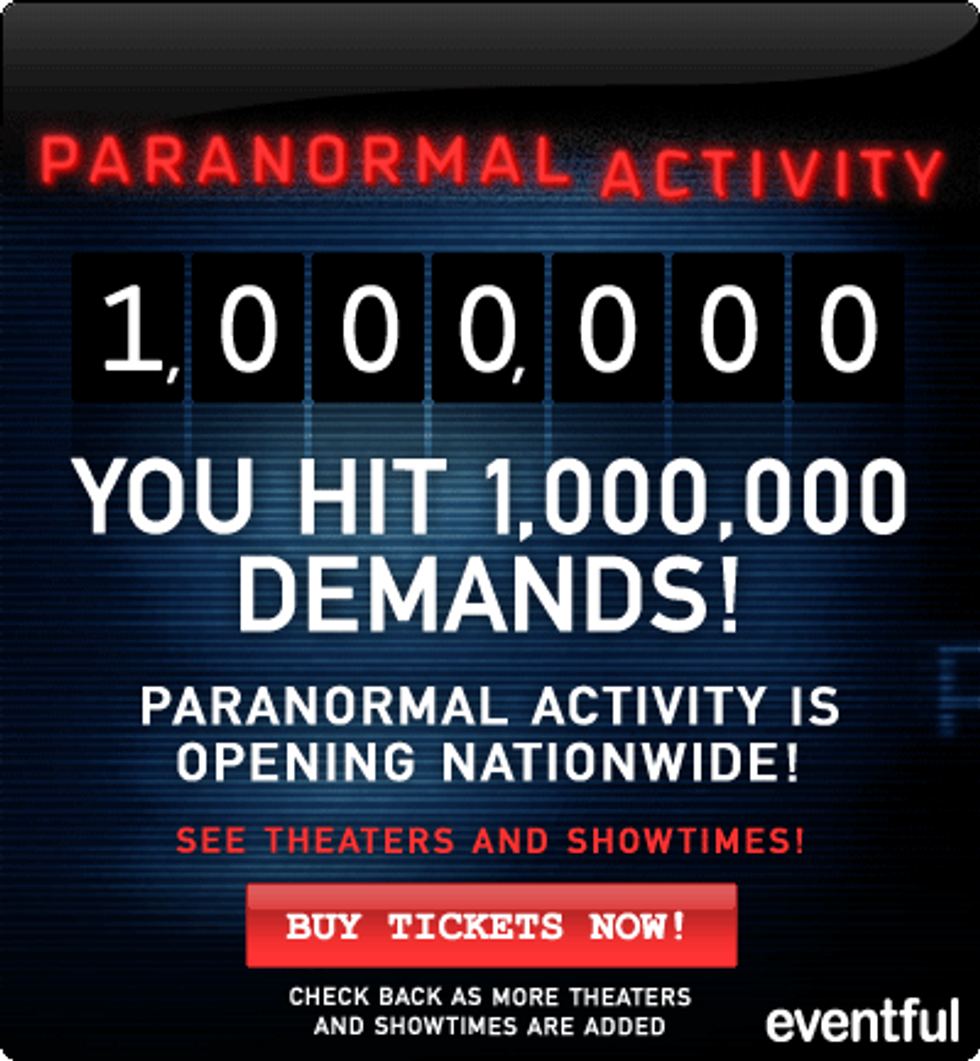 ---
In addition, by highlighting and including some of the audiences' story-related thoughts and response as part of the conversation (which starts prior to the theater, television or DVD release) we can instill within them a sense of ownership which is an extremely powerful thing. In 2006 the climate change documentary
An Inconvenient Truth
initiated an
online pledge
describing the film, where audiences could promise to see it and work on its behalf to help increase its impact.
In the contemporary media landscape the audience is not merely the film's end user. Rather each individual audience member is the center of their own media universe capable of creating and distributing media to an unlimited number of other individuals across various platforms. With additional "owners" engaged and activated as previously described, we will not only see the conversation develop and grow but we will also have an engaged audience serving as the new messenger. This allows each audience member his own unique imprint—and his own inherent ability to further the cause. In taking this approach to filmmaking, I have begun to view myself not just as a filmmaker but rather a multi-platform storyteller.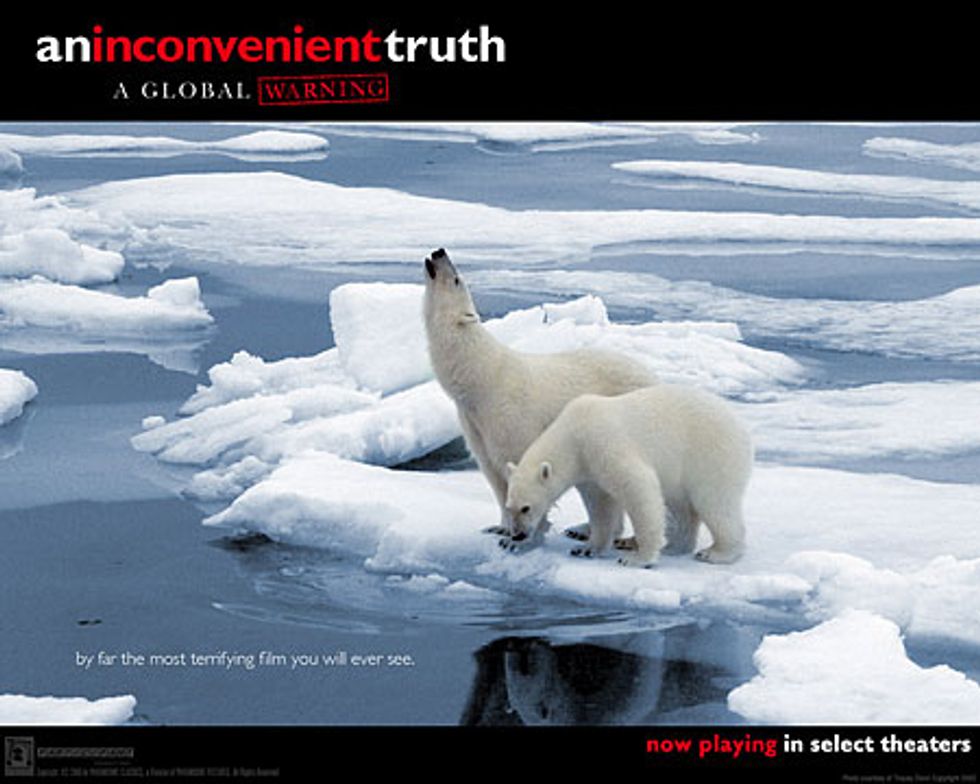 As I discussed in my
last post
, the basic premise of my new film in development
What If...? How Geeks & Gamers Will Save The World
is that social media, social games, and massive multi-player online games, if properly aligned with social causes within a constructed framework, can realize positive change on a global scale. This is not a new concept, but we believe the system that is highlighted in the film is quite innovative. The film will run around 90 minutes and will introduce this concept to not only the Facebook newbie questioning whether or not social media is a complete waste of time but also to the seasoned World of Warcraft veteran.
Ultimately, we want to leave the audience awestruck by the power of social media and social games to create meaningful change. We want them to be convinced that social media can be more than just frivolous interaction. And finally, we want each viewer to be empowered to take action based on the principles outlined in the film. And to do that in an entirely new way, we have designed a method to realize this change by building a social game. In the next installment I will introduce the basic concepts upon which that game is built.
Guest blogger Eric Bricker is a filmmaker based in Austin, Texas. His directorial debut,
Visual Acoustics: The Modernism of Julius Shulman
,
about the legendary architectural photographer, is currently in wide release.