Articles
Education Equalizer
Caesar Mickens Jr. wants to make his charter school better than public schools, on the same budget.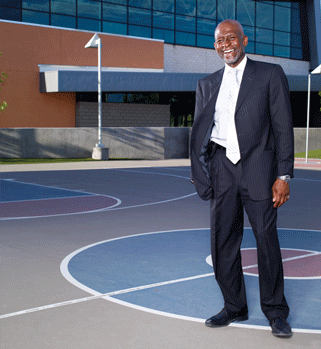 Something must be
wrong with Caesar Mickens Jr. The man earned his Ph.D. in education from Michigan's Wayne State University and went on to serve 27 years in Detroit's notorious public-school system. Mickens should be jaded by now, or simply worn out. Instead, he sounds almost giddy as he talks about his new job as the principal of the high school at Andre Agassi College Preparatory Academy in Las Vegas, a charter school founded in 2001 by the former tennis star, with a mandate to change how we think about educating our children."I'm still learning, which is the cool thing," Mickens, 58, says. And when it comes to charter schools, we're all still learning. The idea dates back to 1988, when Albert Shanker, the president of the American Federation of Teachers, proposed a school funded by the government, but given the leeway to employ alternative teaching methods not found in tightly-regulated public schools. By 2004, there were nearly 3,000 charter schools operating in 37 states. Few definitive studies have examined charter schools' effectiveness, and the approach remains controversial-critics argue that educators should work to innovate in existing public schools, rather than creating new schools that help relatively few students. Mickens disagrees. "I loved my experiences in Detroit. That prepared me for everything I have to do now," he says. But "we have less bureaucracy [at Agassi Prep], so we're able to do a lot more. Our goal is to take all our students from here to the end of college. If we set [a lesser goal], who would we choose not to go?"
Quote:
Our goal is to take all our students from here to the end of college.
Agassi Prep isn't going to miraculously discover the solution to the problems with public education in the United States. But Mickens, with his years of first-hand experience and his charismatic belief in aiming high, gives Agassi Prep the steady hand of practical leadership to insure that the school's lofty ideals do not fall short. Besides keeping class sizes small and adding two hours to the school day-it runs from 7:30 a.m. to 3:30 p.m-Agassi Prep works hard to get students learning through direct experience outside of the classroom.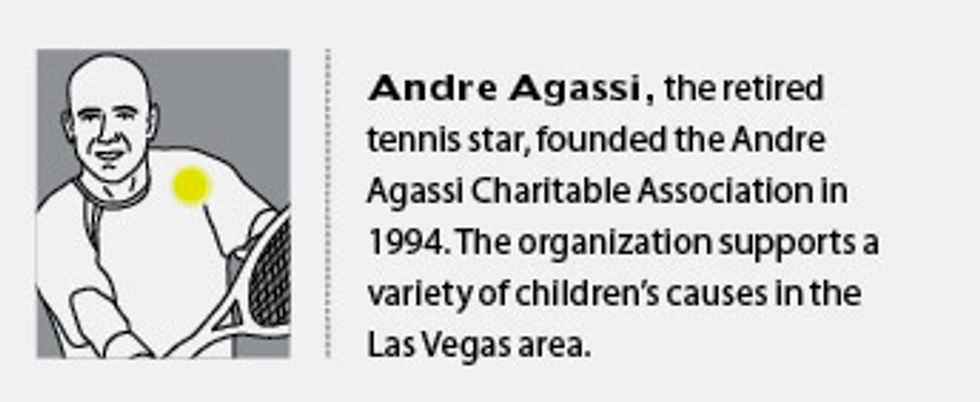 ---
One of Mickens's main priorities is to have each of his more than 500 students-chosen by lottery from the school's West Las Vegas neighborhood-serve at least one internship. Another priority is improving the communications skills of his students, so he's had reporters from local TV stations visit the campus to work with them in the school's state-of-the-art TV studio. After his experience in Detroit-where what few computers they had often went missing and "you always had schools getting broken into"-the deluxe facility at Agassi Prep is a luxury, but for Mickens and everyone else at the school, the nice backdrop means nothing if it does not translate into a venue for achieving educational success.Agassi Prep operates on a per-student budget similar to that of other public schools. "Nevada ranks 49th of all the states for per-pupil allocation. We've funded about $5,200 per student," says Andre Agassi, whose foundation built the school and pays extra beyond state funding so that per-student spending is in line with the national average. The philosophy at Agassi Prep is to treat every student as an opportunity-not only to educate, but also to provide a formula for other schools trying to get kids out of disadvantaged neighborhoods and on to college degrees.Everyone distrusts good-news stories on education, a field in which the United States tends to lag humiliatingly behind other countries, but Agassi Prep gives every indication of having the potential to make an impact. "We're actually building a model," says Agassi, "and removing the excuses for everybody that likes to say there is waste in education."
Photographs by Jeff Minton