Articles
Education: Morning Roundup, Obama Highlights Community Colleges
This week, as national community colleges are in the spotlight, California's community colleges hit overenrollment.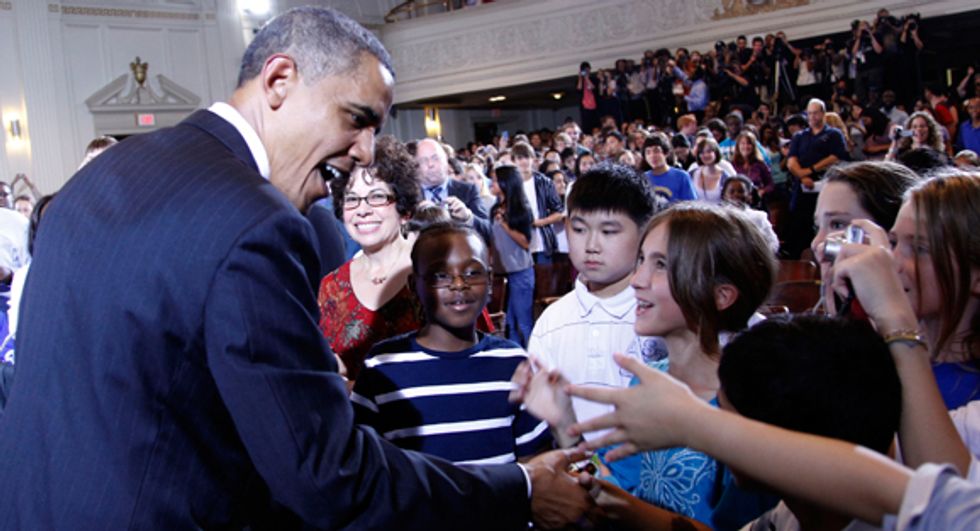 Morning Roundup:
From Politico: Barack Obama to spotlight education
---
The White House will focus on education this week as an economic issue and political wedge that contrasts Democrats and Republicans, senior administration officials said Sunday in a conference call with reporters.
From The New York Times: Suicides Put Light on Pressures of Gay Teenagers
The case of Tyler Clementi, the Rutgers University freshman who jumped off the George Washington Bridge after a sexual encounter with another man was broadcast online, has shocked many. But his death is just one of several suicides in recent weeks by young gay teenagers who had been harassed by classmates, both in person and online.
From the Los Angeles Times: Community college class wait lists throw a wrench into students' plans
Enrollment in California's colleges has surged, but budget cuts leave many students unable to get the courses they need, meaning it'll take them longer to earn a degree and join the workforce.
From The New York Times: Making Math Lessons as Easy as 1, Pause, 2, Pause ...
A popular approach to teaching math emphasizes a slow pace, with a week on the numbers 1 and 2.
Photo via the Associated Press.