Articles
Education: Morning Roundup, Obama's Graduation Gauntlet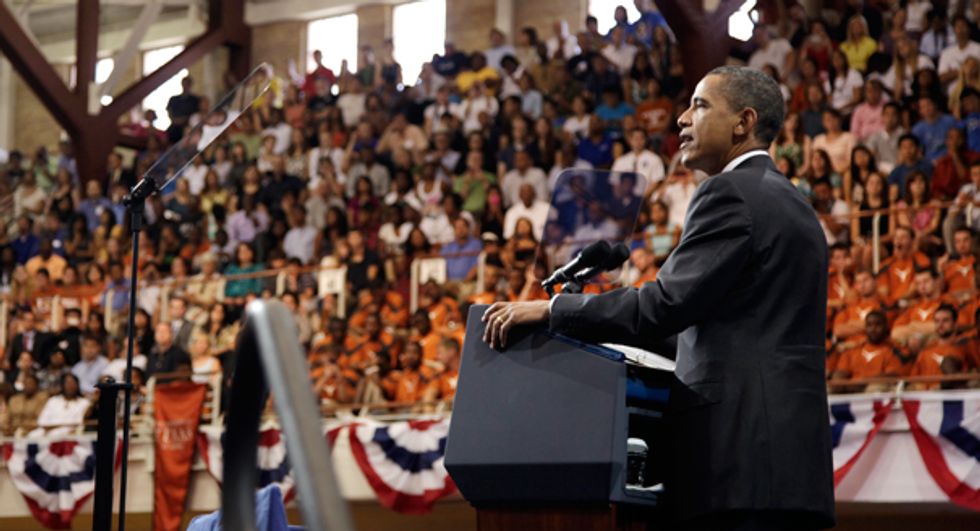 ---
Morning Roundup:
From The New York Times: Obama Calls for U.S. to Lead in Graduation
President Obama, at the University of Texas, called for the nation to lead the world in college graduation.
From Politico: Obama: Education is an economic issue
President Barack Obama added a college-educated workforce to his list of things he wants to be made in America.
From The New York Times: Inexperienced Companies Chase U.S. School Funds
Dozens of companies with little or no experience turning around schools are competing for billions in federal funds.
Photo via.