Articles
Education: Morning Roundup, Teachers Unions Impacting State Elections
Unions get involved in state elections, Rutgers student commits suicide after cyber-bullying, and D.C. schools in budgetary trouble.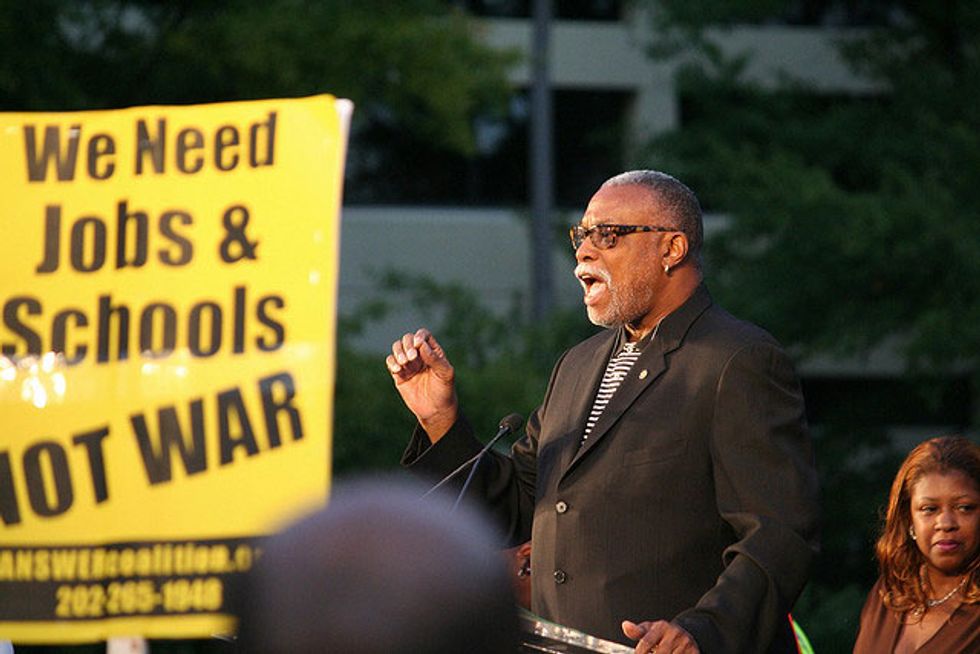 ---
\n
Morning Roundup:
Teachers' unions are playing a strong role in state elections this fall, providing candidates across the country with grassroots support, endorsements, and millions of dollars in campaign contributions—the vast majority of that money flowing to Democrats.

\n
The suicide of a Rutgers University freshman student whose sex life was broadcast over the Web stirred outrage and remorse from classmates who said they wished they could have stopped him from jumping off a bridge last week.

\n

\n
Despite plummeting state test scores, just 5% of elementary and middle schools got tarred with D's and F's on the city's progress reports this year.
The D.C. public school system, which laid off more than 200 teachers last October to close what Chancellor Michelle A. Rhee said was a budget gap, is facing potential new financial problems in the fiscal year that begins Friday because of a projected $30 million in overspending on special education.
\n
Photo (cc) via Flickr user mar is sea Y