Articles
Egypt Just Banned Protests? Here's Why
Egypt just banned protests. Is this a sign of the country slipping back into dictatorship? No.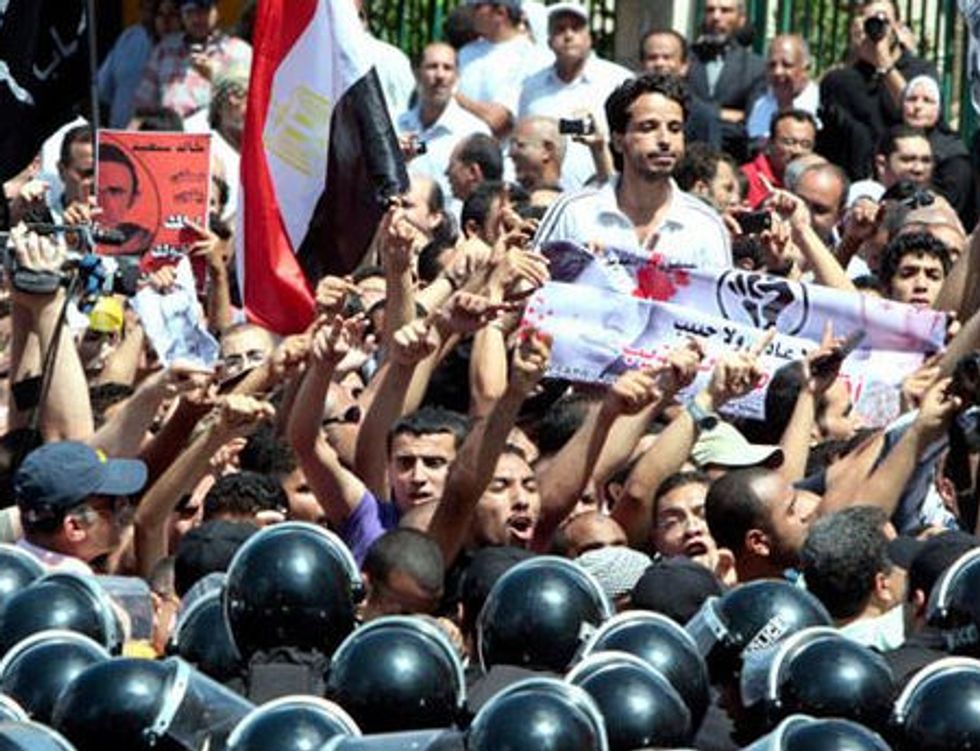 If you're like us, you were quite puzzled when you found out that the Egyptian government today passed
a law banning protests
, officially making "sit-ins or gatherings that would disrupt work in public or private establishments" punishable by jail time or fines of up to LE500,000 (about $84,000).
Why would a country that just saved itself from a dictatorship with an admirable, awe-inspiring series of nonviolent demonstrations immediately turn around and then ban such demonstrations? Is this a sign of the country slipping back into dictatorship? No. Here's why:
---
1. This is only a temporary ban. Egypt is currently under the rule of the Supreme Council of the Armed Forces, which has said the ban is only going to be in place until the country can have proper parliamentary and presidential elections later this year. At most, the ban is expected to last six months, when the law and the military government itself will be dissolved.
2. The government believes the ban is temporarily necessary in order to both revitalize Egypt's tourism and stabilize the nation long enough for proper elections. "The Egyptian economy depends heavily on tourism," says University of Michigan professor Juan Cole, who's written for GOOD about Libya, "and the elite doesn't want any more trouble since they will have a big shortfall this year as it is. The current military government thinks that the protesters got pretty much what they want, and if anybody is unhappy they should run for parliament in June."