Articles
Is This the Most Beautiful Headstone in the World?
Tony Wilson, founder of Factory Records, waited more than three years for his headstone. It was worth the wait.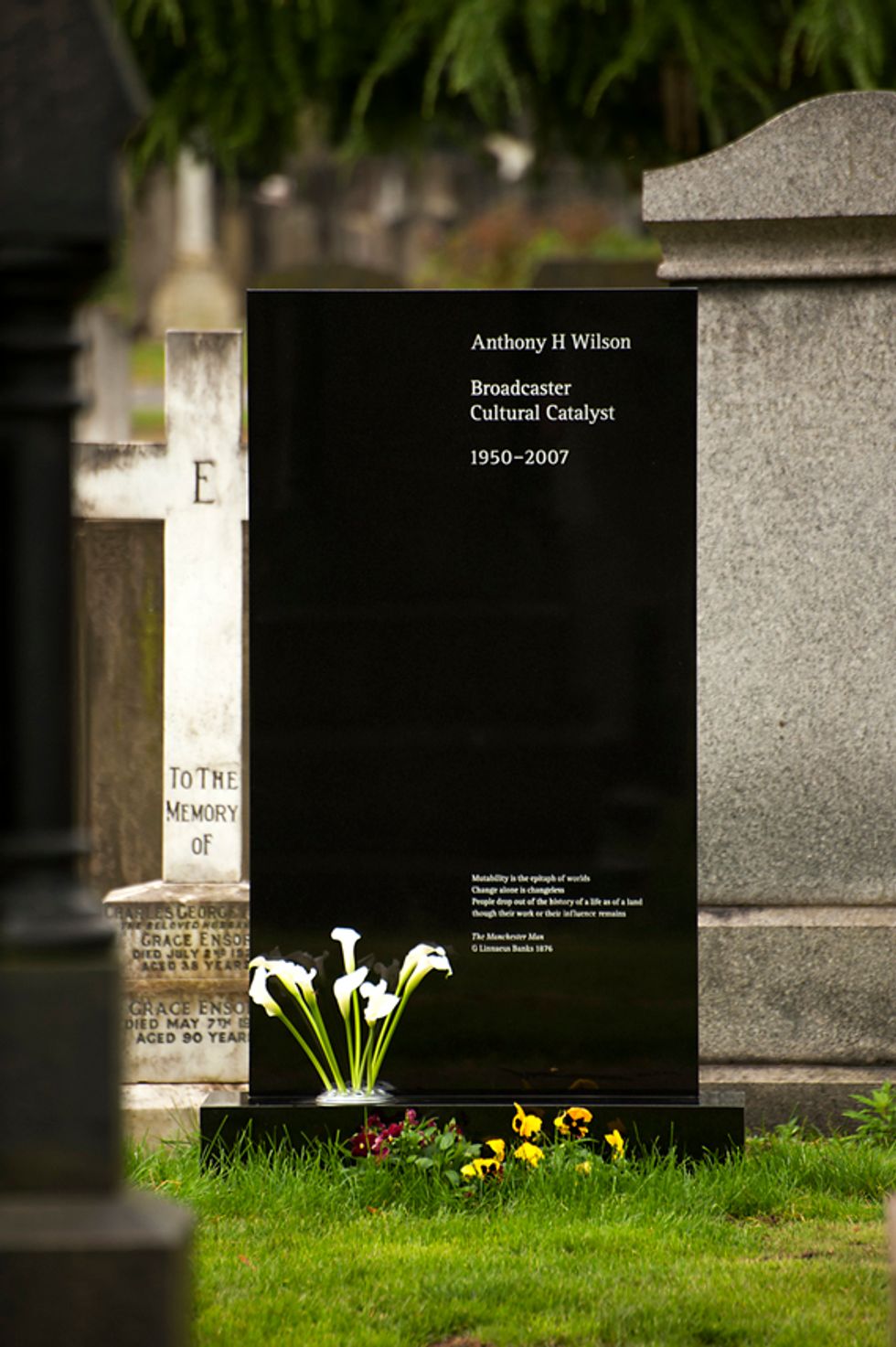 Tony Wilson, the record label and nightclub owner who popularized bands like Joy Division and the Happy Mondays in Manchester, England, in the early 1980s, died in August 2007. But his headstone wasn't delivered to his Manchester resting place until late last year. Turns out it was worth the wait.
Designed by two of Wilson's close friends, Peter Saville and Ben Kelly, with typography by the designer Matt Robertson, the headstone is black granite and bears a striking resemblance to the monolith from Stanley Kubrick's 2001: A Space Odyssey. The inscription, from the novel Manchester Man, reads, "Mutability is the epitaph of worlds. Change alone is changeless. People drop out of the history of a life as of a land, though their work or their influence remains."
---
See more photos at Creative Review.