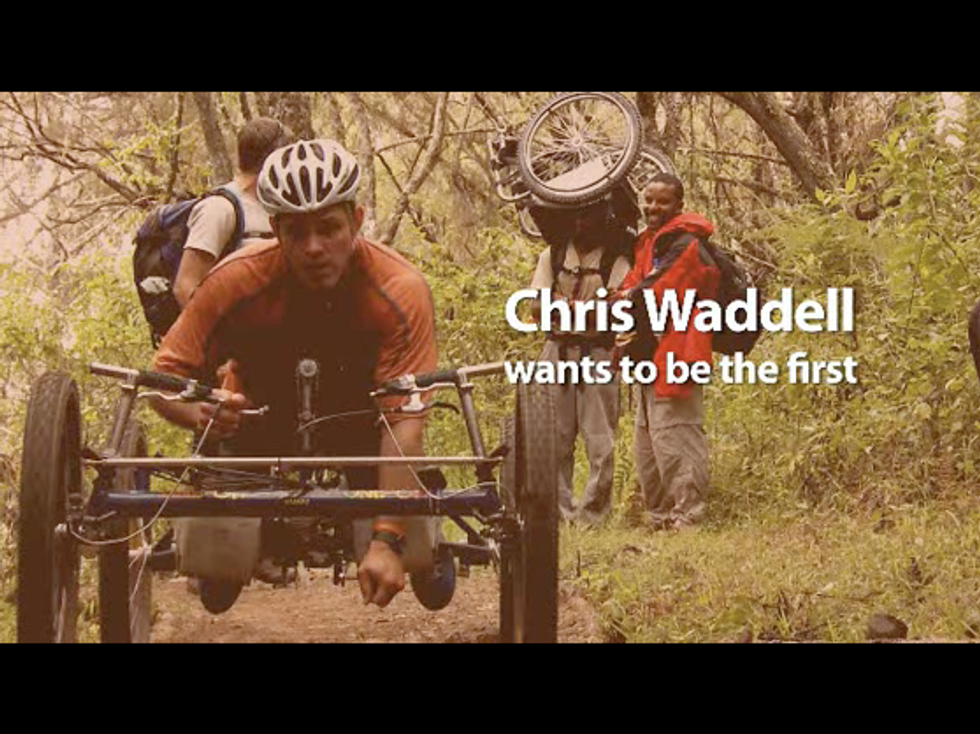 ---
The Paralympic athlete
Chritopher Waddell
wants to become the first unassisted paraplegic to climb Mount Kilimanjaro. It's part of an effort to draw attention to the 600 million disabled people in the world who are, in Waddell's words, "completely invisible."Waddell plans to document his climb and his effort on film, and to make that happen, he launched a
Kickstarter
project for which he's trying to raise $50,000 by September 15. He writes:
It will take me approximately 528,000 revolutions of my pedals to reach the summit. It will also take us approximately $528,000 to make the climb, donate 100 wheelchairs to disabled Tanzanians and then complete the film. We need $1 per revolution from you to change a hundred people's lives and to shine a light on the needs of 600 million disabled people throughout the world. Together we can make a huge difference. Together, we can change the way that we look at the people of our world-and that starts with one revolution of the pedals.
Check out Waddell's compelling video introduction to the project
here
. Click
here
to make a donation.