Articles
More interaction, fewer dead trees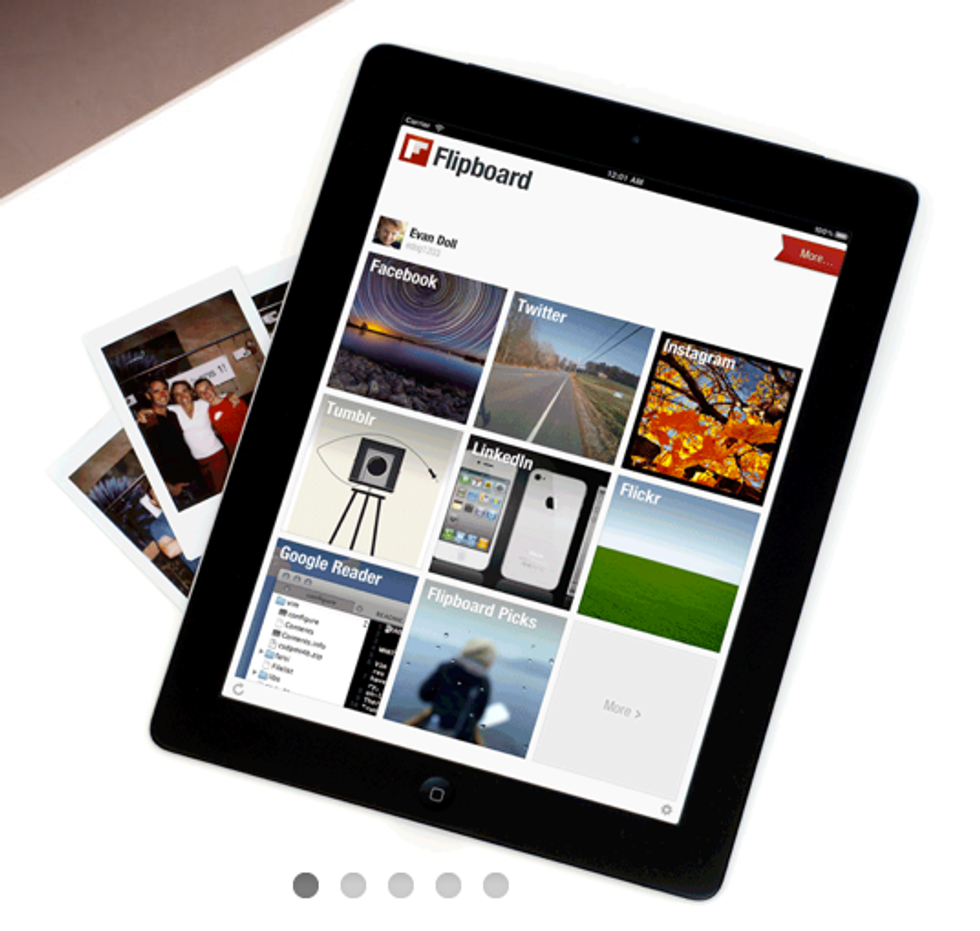 Print's not dead! We should know—we're still making a magazine.
---
But with sales of iPads and other tablets outpacing even the most optimistic predictions—increasing 304 percent year over year—it's clear that the future of magazines isn't only ink-and-paper. One of our favorite ways to get the magazine experience on a tablet, outside of a few well-designed individual apps, is Flipboard. It combines the best social and personalized aspects of RSS readers like Google Reader with a more conventional magazine experience. The layout is designed for reading, not mindless scrolling and tabbed browsing.
We might be magazine loyalists, but Flipboard has us pretty excited about the digital future.