Articles
Urban gathering and gleaning are taking off. Here are six organizations that help people find free, fresh food in the city. My dad...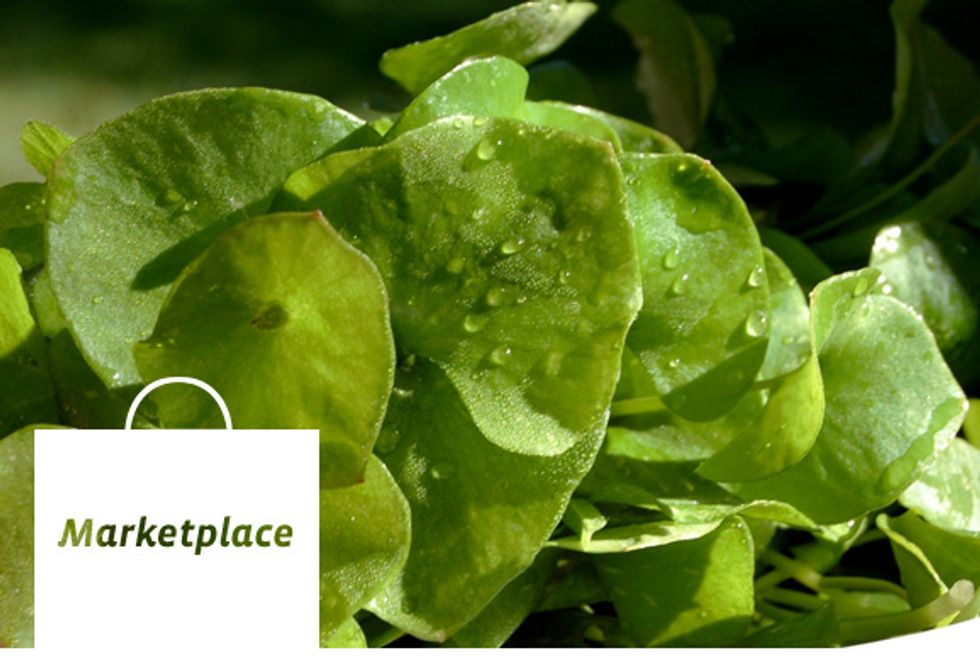 Urban gathering and gleaning are taking off. Here are six organizations that help people find free, fresh food in the city.
My dad emailed me the other day.
His missives are brief and informative-this one was nine words long."I've had miner's lettuce four nights in a row."During spring in Los Olivos, Califonia, miner's lettuce (
Claytonia perfoliata
) is abundant in the woods behind my parents' house. It's like spinach but crunchier, and it's great in a salad.His email got me thinking. Where in Los Angeles could I find food growing in its natural environment? Citrus groves once covered the Los Angeles basin, but concrete has taken their place. We often forget that anything we eat, at some point in our less suburban past, grew or roamed in the forest and fields. I have fond memories of picking wild blackberries on a vacation to Wisconsin as a kid, and building a padded bucket to catch plums picked from a ladder at my grandparent's house in California. But living and working in the city quickly weakened my connection to the sources of my food.As Americans begin to realize that their food doesn't always have to come from a supermarket, urban gathering and gleaning are experiencing a surge in popularity. (For the record, "gathering" is the collection of wild or uncultivated food, while "gleaning" is collecting leftover crops after a farmer has finished harvesting.)Maybe you're trying to cut back on food costs and don't have the time or space to start a garden. Maybe you have extra time on your hands and want to help your community and spend time outdoors. Here are a few organizations dedicated to gathering and gleaning the free food growing all around us. Check them out and get involved.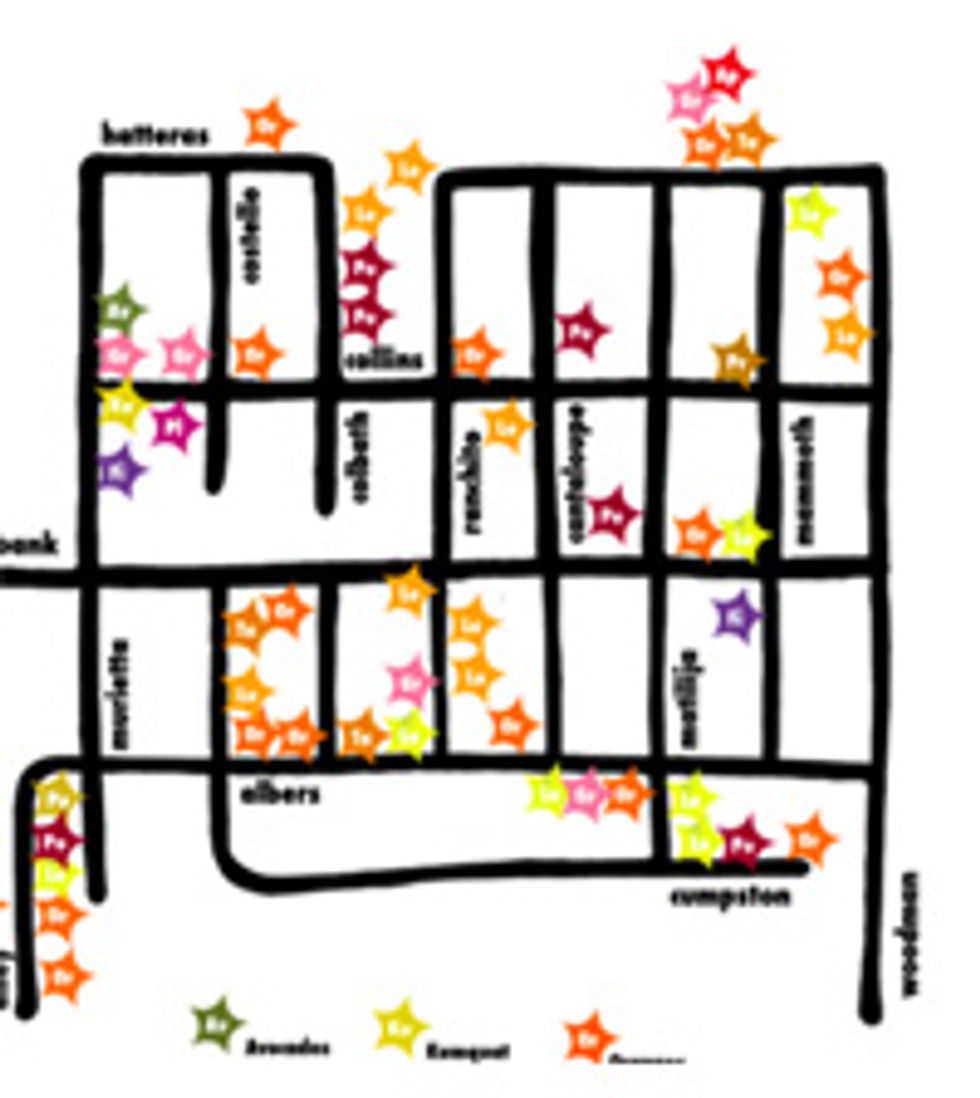 ---
Fallen Fruit
For Los Angeles residents missing their miner's lettuce and wild plums, FallenFruit.org has neighborhood maps of publicly accessible fruit trees. They also have a great guide to creating your own fruit gathering map. Tips range from the obvious (get out of your car and walk, you'll find more fruit) to the specific (you should take note of that young fruit tree on private property-it might eventually grow to reach public property.) If more people create maps for other cities, Fallen Fruit could become one of the more delicious free resources on the web.
Learn more at fallenfruit.org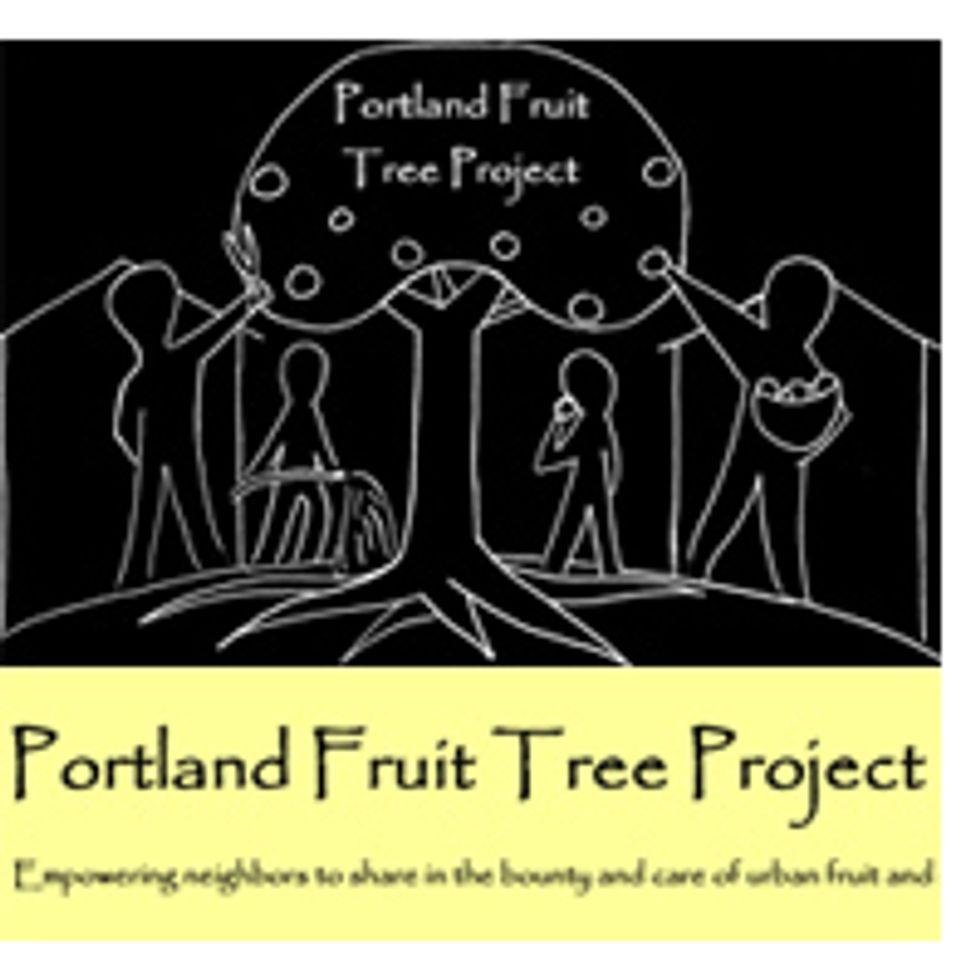 Portland Fruit Trees
Portland Fruit Trees is a volunteer organization that gathers fruit and nuts from trees all over the city. They hold "gathering parties," and donate everything that is gathered to local food banks. Gatherers living on a low income get to keep some of their gathered fruit. They also offer pruning and tree care workshops, a tree registry, and food preservation classes. Check out their
links section
; it's a great place to find other urban gathering projects. And they sell t-shirts.
Learn more at portlandfruit.org

Backyard Harvest
One of the more ambitious gleaning projects, Backyard Harvest collects food from private property and commercial farms in Idaho, Washington, and California. Doug Hagensen is the founder of the sixth chapter of Backyard Harvest in Santa Barbara, California. Over the past eight months he's harvested full time, collecting more than 30,000 pounds of fresh whole foods for local food banks, funded by a single grant of $5,500.It's not a sustainable business model, so Hagensen has started selling some of the gathered produce to the local school district."The schools will pay Backyard Harvest for the food," Hagensen explains, "and once we meet the monthly expense for the project, all of the food will go back into the donation loop, to the less fortunate in the community."It's a cycle that makes sense. Local schools pay fair market prices for locally grown food. Since the produce is donated, and the only cost involved is paying the harvesters, the school's money also covers the cost of picking food for charities. Everyone wins.Backyard Harvest also collects from local commercial farmers, which typically discard 20 to 25 percent of their produce."Two weeks ago I was at a local farm," says Hagensen. "The farmer pointed to the field and said 'You can have all that cauliflower out there.' It was huge cauliflower, double the size of the typical cauliflower in the store. It was beautiful. There was nothing wrong with it except that it didn't fit the image of cauliflower that consumers have in their mind, so he couldn't sell it." At the end of the day, he'd picked 600 pounds of free cauliflower.Volunteers are welcome to register their trees, come help with the harvest, distribute fliers to find new food sources, or even assist in grant writing
.Learn more at backyardharvest.org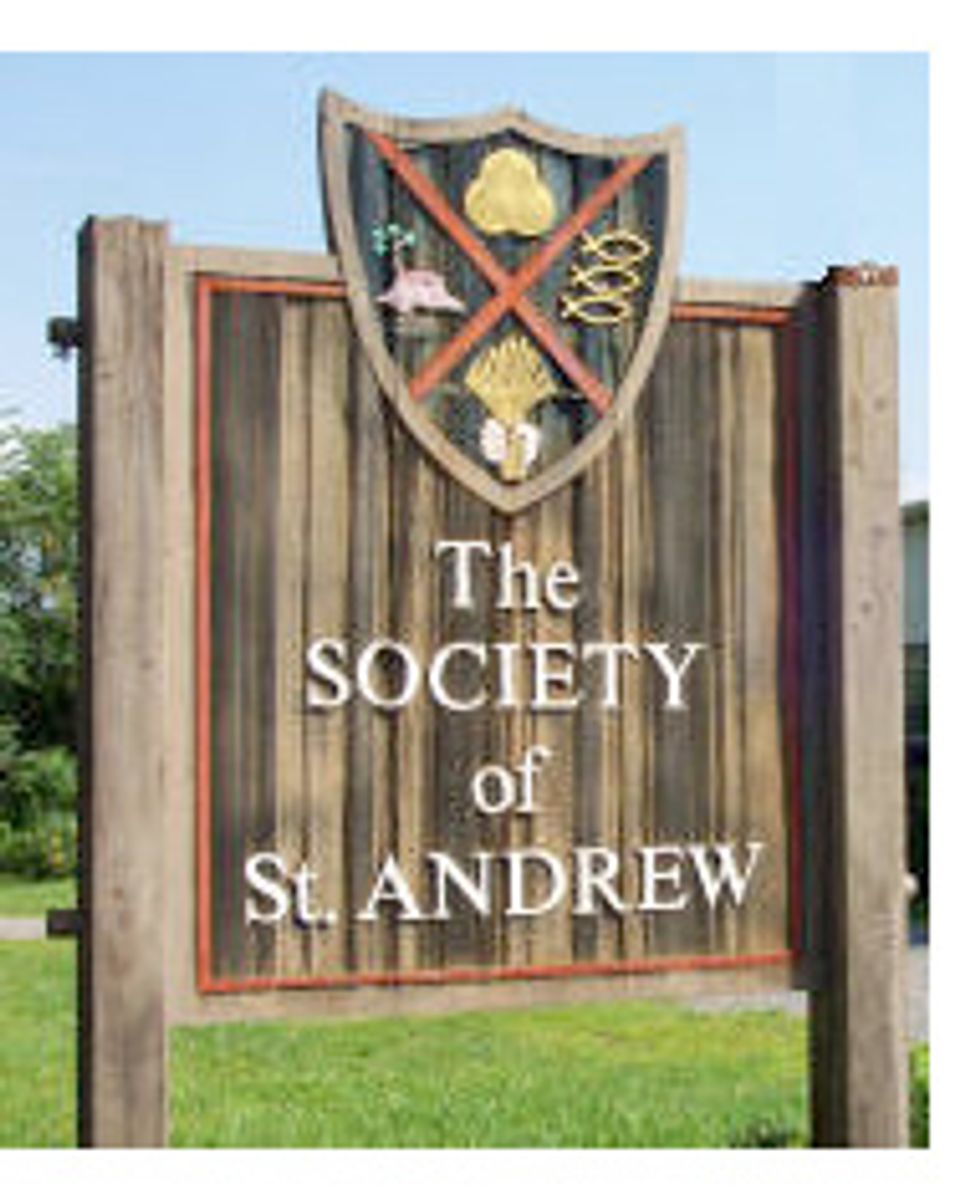 Society of St. Andrew
Operating for over 30 years, the Society of St. Andrew is a religious gleaning group that delivers over 60 million servings of fresh fruits and vegetables per year and has operations across the continental United States. The Society provides food to the 200-plus food banks of the nonprofit Feeding America. You can sign up to help gather, or register your farm to allow the group to glean your crops post-harvest
. Learn more at endhunger.org.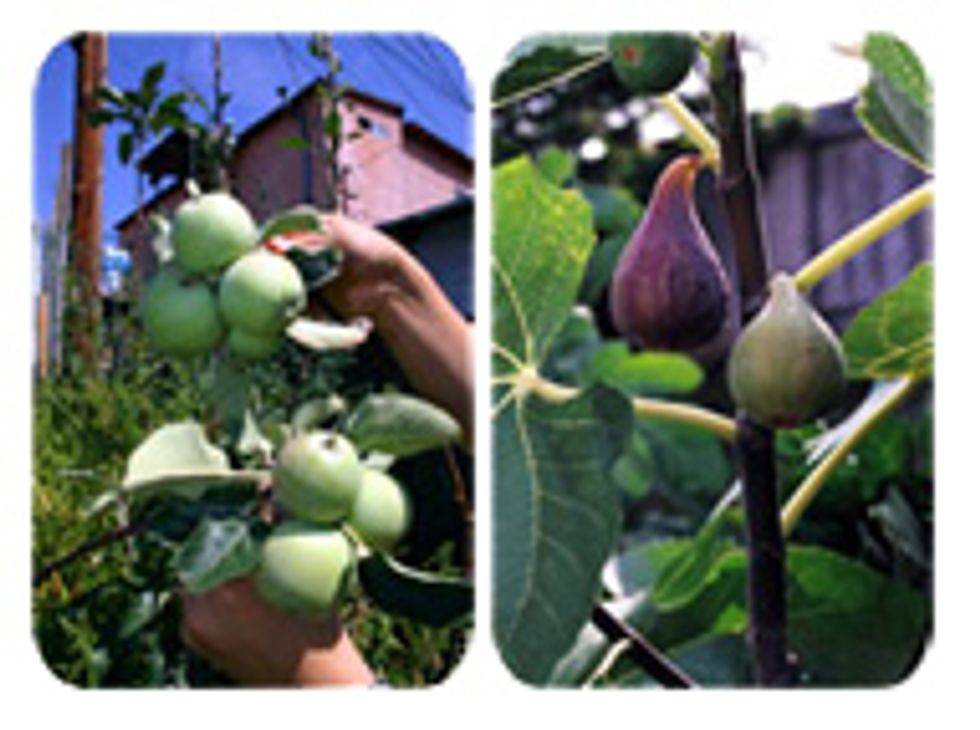 The Tree People Fruit Tree Program
Started in 1984, this Los Angeles-area group provides free fruit trees to community groups, schools, and individuals that would otherwise be unable to buy trees. The result is free, fresh produce in communities where it is often hard to buy expensive fresh food. They also offer fruit tree pruning and pest management workshops.
Learn more at treepeople.org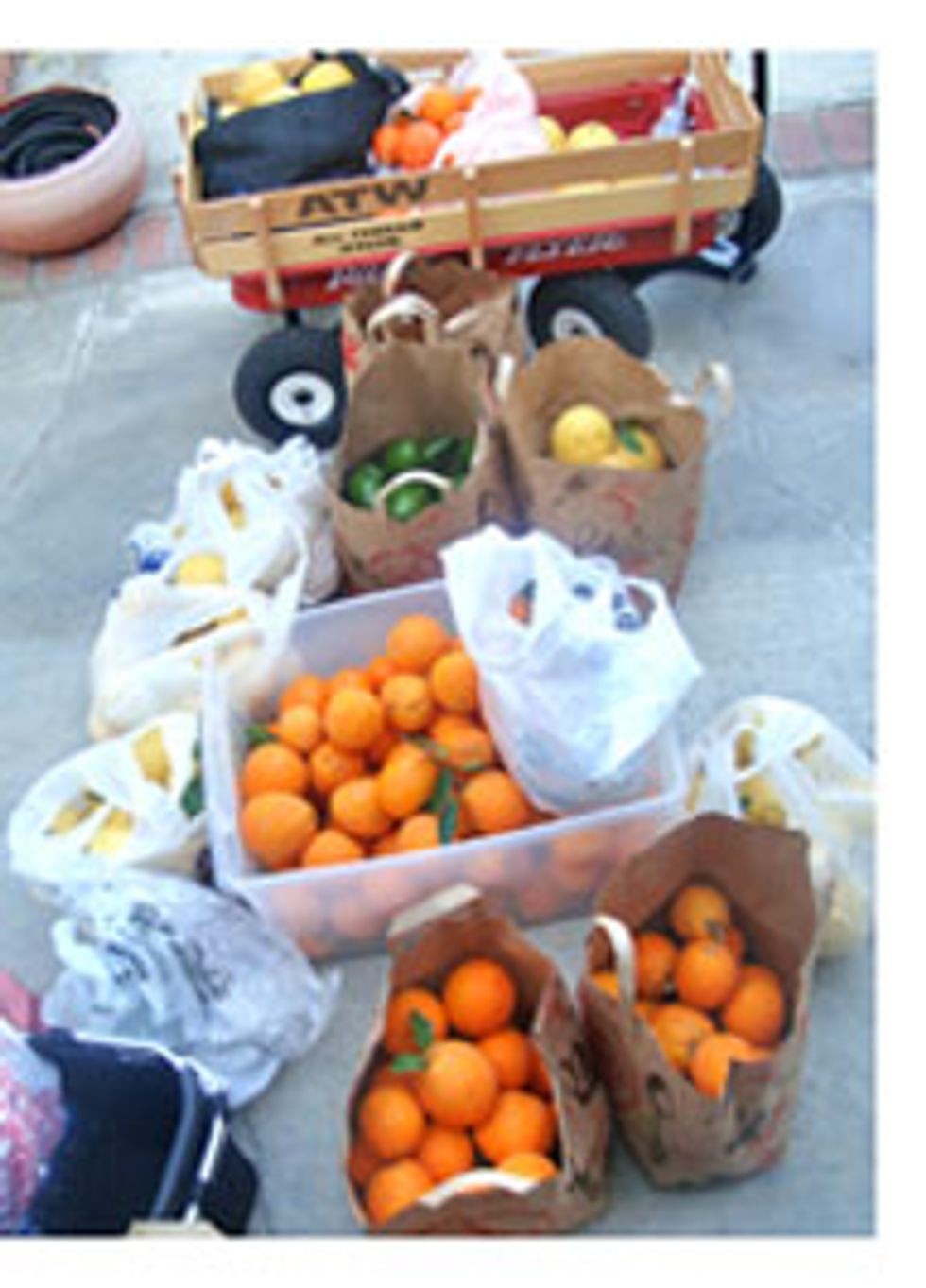 Inland Empire Urban Fruit Harvest
After seeing a video about gleaning on YouTube, Krista Lawhon started gathering fruit in Riverside, California-the birthplace of the California citrus industry, where the official slogan is "City of Trees." Incredibly, in a city that practically invented the industrial orchard, Lawhon hasn't heard of any other backyard harvesting programs. On Wednesdays and Sundays Lawhon piles a ladder, fruit picker, fliers, and crates into her PT Cruiser and heads off to pick fruit. Volunteer pickers get to keep as much as they want; the rest is donated. Since January 1, Lawhon has picked and donated more than 2,500 pounds of food."
If you take the time to look around, you can find food growing just about everywhere, and it rarely gets eaten or harvested." Lawhon says. "Riverside and surrounding cities have an abundance of fruit that is ripe and ready to eat, and those nutrients need to be put into the hands of people who need it."
Lawhon uses Twitter, Facebook, and MySpace to spread the word and find new trees to harvest.For frequent updates and information on how to get involved, read
her blog.
It would be
greatto see gathering and gleaning continue to spread. They're easy ways to save some money, reduce your impact, and help out your neighbors. If you've got more gathering tips or know of other gathering organizations, mention them in comments below. One last note: if you decide to try your hand at gathering wild food, please be careful around mushrooms. There are some things
plants
that you
just can't eat
.
Do you have resources about gathering or gleaning in your city? Post them in the comments.Photos courtesy of Bill Etling, Doug Hagensen, and Krista Lawhon. All other photos courtesy of their respective organizations.