Articles
Nonprofit Spotlight: Farming in the Heart of a City
Located in downtown Birmingham, Alabama, Jones Valley Urban Farm offers fresh vegetables and health education to an area known for its food deserts.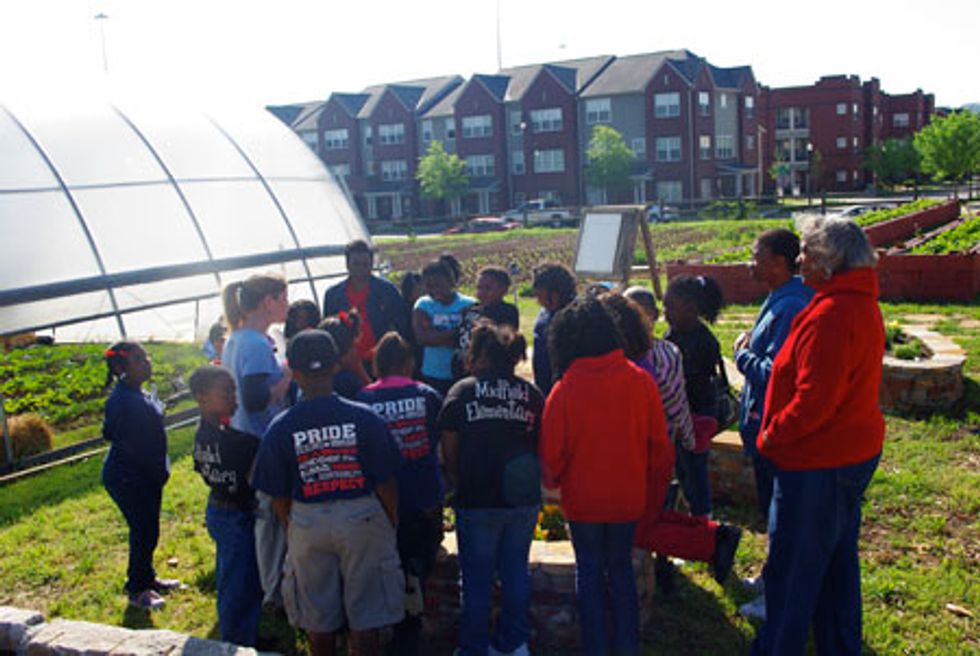 This post is in partnership with CITGO
Wander downtown on any given day in Birmingham, Alabama, and in the heart of the bustle of the busy streets you can see small groups of school children marveling over vegetables like radish or spinach grown on Jones Valley Urban Farm's 3.5 acres.

The children are participants in Seed 2 Plate, a K-8 healthy food curriculum program aimed at counteracting "food imbalance" and educating children about where their food comes from.

Birmingham, Alabama's largest city, contains some 43 square miles of neighborhoods categorized either as "food desert" or "food imbalance."

Food deserts are defined by The Urban Food Project as communities where it's difficult to find a grocery store that offers fresh produce or healthy food choices. Stores in food deserts (gas stations, liquor stores) tend to offer foods that also fall under the definition of food imbalance: instead of healthy options, the offerings are only high fat, high salt, candy, fried food or fast food.

The food desert/food imbalance areas of Birmingham are home to more than 88,000 residents, 23,000 of whom are children. Lack of access to convenient fresh produce and healthy food choices is directly related to such health crises as obesity, diabetes, and premature death, according to studies conducted by the Urban Food Project.

Jones Valley Urban Farm was started in 2001 as the antidote. The farm was created on a vacant lot in the middle of the city. The current iteration is housed on 3.5 acres in downtown Birmingham adjacent to mixed-income public housing, an essential component to the farm's public education programs.

The farm has created a wide range of programs, from selling at farmers' markets to sourcing produce to high-end Birmingham restaurants. Grant Brigham, executive director of JVUF, intends to increase the focus on the public-health education component.












---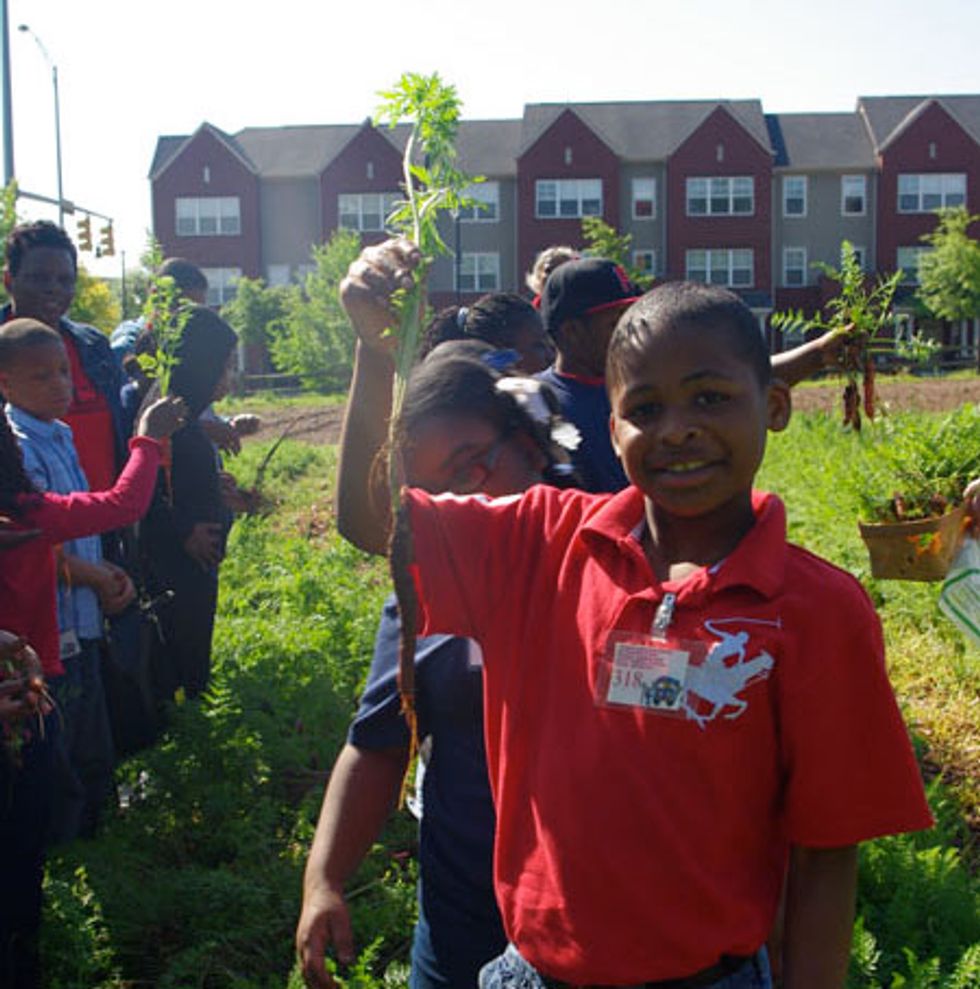 Brigham is most passionate about building partnerships with other organizations to increase the availability to the farm's experiential learning programs. "James Baldwin, the civil rights writer, said, 'Not everything that is faced can be changed, but nothing can be changed until it is faced.' I think that's what we're trying to do at Jones Valley," he says. "We're confronting some of the health and educational issues that plague our community, and we're using social innovation and urban farming as an avenue to get there."
Other programs include Delicious/Nutritious, a training program coordinated by professional chef Chris Vizzina for cafeteria and childcare workers. The training educates about kitchen logistics, local food sourcing, and how to prepare and serve healthy food.

All of the educational programs aim to make institutional changes to the way kids eat at school.

By the end of 2011, more than 5,000 children from 75 schools will have participated in Seed 2 Plate; and 700 cafeteria and childcare workers will have been trained through Delicious/Nutritious.

"Since the training with Jones Valley Urban Farm and Chef Chris Vizzina, we now have spinach flying all over our district," says Sonja Anthony, Child Nutrition Program Director for Jefferson County School District.

JVUF is in the running to win $5,000 in free gasoline from CITGO's Fueling Good program. Brigham already has plans for what he would do if they won: "I would use the gas to bus kids to and from the program. We could use those funds to get schools to the site for training, to provide service to those in the most need."








Image from JVUF
Do you know of an outstanding nonprofit like this one in your own community? Share which one inspires you and you can help the organization win $5,000 worth of donated gas in CITGO's Fueling Good contest. Learn more here.