Articles
GOOD Book Club: Reading L.A. With Christopher Hawthorne
The Los Angeles Times architecture critic selected 27 books about L.A. that he'll read this year. We chose one for the GOOD community.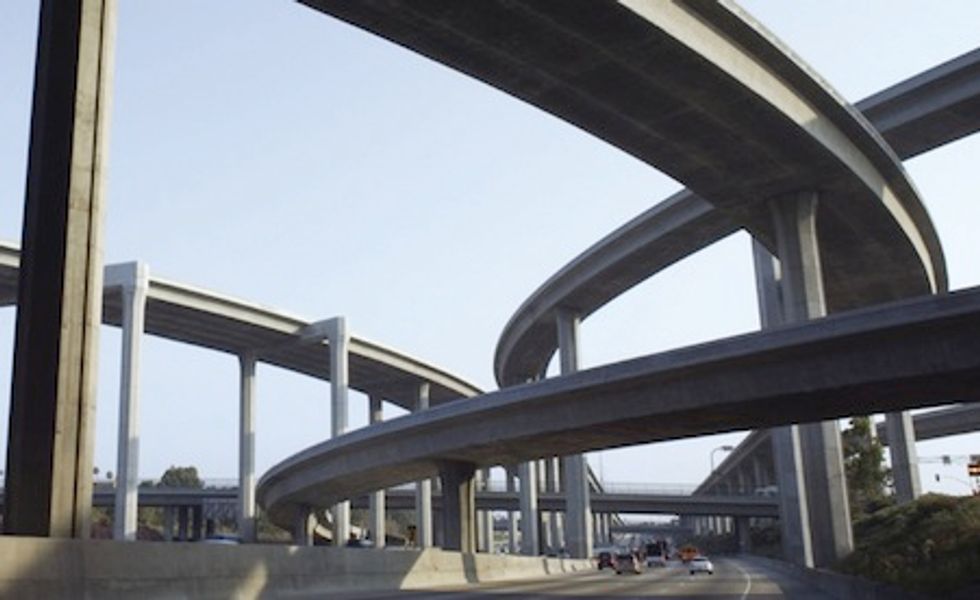 Last week,
Los Angeles Times
architecture critic Christopher Hawthorne launched
Reading L.A.,
a year-long deep-dive into
27 nonfiction books
about Los Angeles, to learn more about the past and future of its built environment.
The idea of devoting a whole year to reading books about L.A. is exciting enough, but as it happens the next issue of our magazine will be focused on L.A. as well (more on that soon). So we decided we wanted to give our L.A. readers (or any wannabe Angelenos) a way to play along with Hawthorne at home. After taking on Jonathan Franzen's Freedomlate last year, this spring, the GOOD Book Club will be looking at Los Angeles.
---
Hawthorne has listed an impressive lineup of books, two per month (and in two cases, three), which tell a chronological story of the "rise and sprawl" of Los Angeles. Each month, he'll write a comparative essay that plucks the architectural and urbanist details out of each book. Some months present an especially interesting contrast, Hawthorne tells us. "July, for instance, has D.J. Waldie's memoir Holy Land, about growing up in Lakewood, and Norman Klein's book about the 'erasure of memory' in Los Angeles," he says. "So a book about remembering is followed immediately by a book about forgetting."
You could, of course, read all 27 books with Hawthorne (we'll come up with some kind of medal for that). Some of his favorites include the tough-to-findRichard Meltzer's Guide to the Ugliest Buildings of Los Angeles and David Brodsly's L.A. Freeway: An Appreciative Essay. He's also hopeful that the project will mean at least a few new readers for lesser-known writers he admires, including William Deverell, Thomas Hines, Esther McCoy, and John Chase.
But wouldn't it be fun, we thought, if we all agreed to read just one book together from Hawthorne's lineup, one that was both influential and entertaining. It was an easy choice. We picked Los Angeles: The Architecture of Four Ecologiesby British architecture critic Reyner Banham.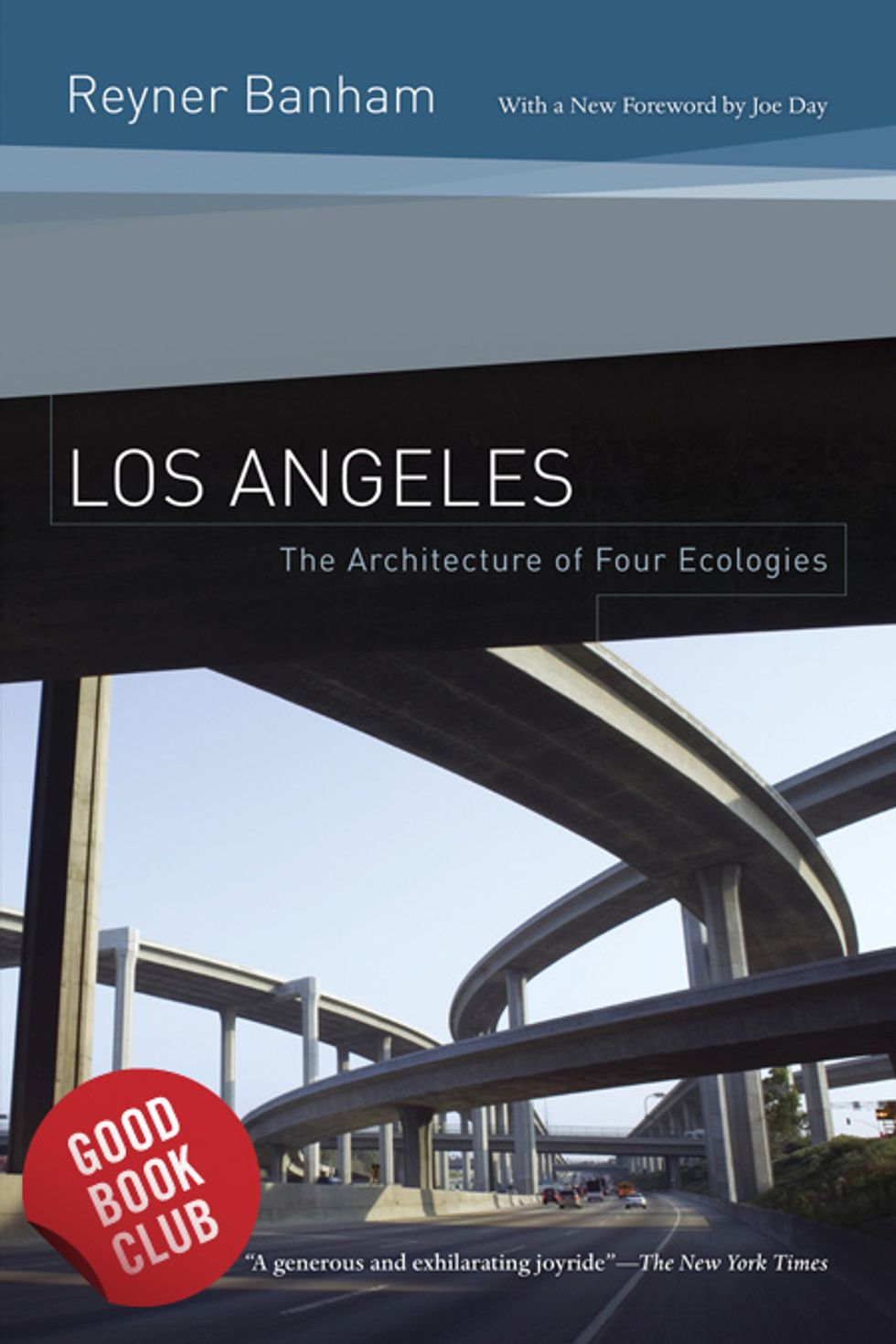 Here's why this book made Hawthorne's list, and why he thinks it's important for us to read:
"As with nearly all things L.A.-related, the literature on architecture and urbanism tends to fall pretty starkly into sunshine and noir camps. Banham's book is the quintessential sunshine treatment, an analysis of the city's four most important landscapes as he identifies them—Surfurbia (the beaches), Autopia (the freeways), the Plains of Id (the flatlands) and the Foothills. The most famous passages, in the Autopia section, have this bearded (and presumably sunburned) Englishman gliding happily from one freeway interchange to the next, enjoying a kind of freedom of movement that obviously isn't possible anymore. (Other parts of the book, on the other hand, hold up pretty well.) The book is also meaningful for me because it was published in 1971, the year I was born—which means we'll both be turning 40 (yikes!) this year."

\n
We also think this book is especially fun because it has a video component, a Banham-narrated 1972 BBC special named "Reyner Banham Loves Los Angeles." It's worth watching just for the groovy early-1970s soundtrack.
So: Buy the book. Better yet, borrow the book from your local library. Read the book. Have it finished by early April, when we'll discuss and interpret it, both here online and by organizing our first-ever GOOD Book Club meeting here in L.A.
And don't forget to follow Hawthorne's adventures in Reading L.A. Today, he has his first piece up where he reviews January's books: The Truth About Los Angeles written by Louis Adamic in 1927, and Morrow Mayo's 1933 book Los Angeles. Both books are filled with juicy, colorful descriptions of "a young city, crude, wildly ambitious, growing" where recent arrivals are only interested in "real-estate, in thawing out, in growing oranges 'at a profit of $1000 an acre'; in getting ahead in this new country." It's going to be a very good year.
Keep us posted on your progress, and we'll check back next month.