Articles
Growing Gardens won the first GOOD Maker challenge in Boulder, Colorado.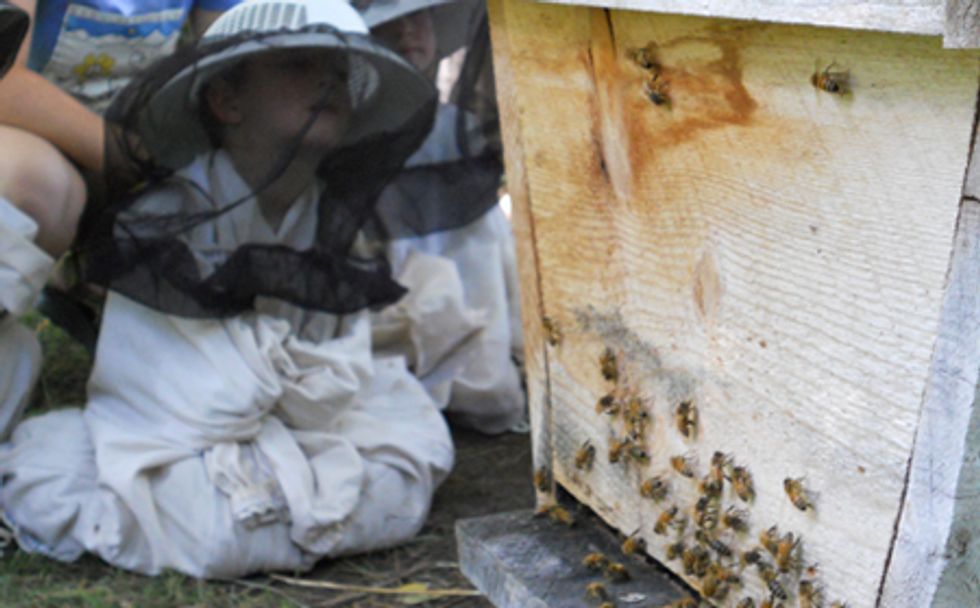 This fall, we asked residents of Boulder, Colorado for ideas to move their community forward. Through GOOD Maker, our new platform that connects great ideas with much-needed funds, we offered a $1,500 grant to an idea of the public's choosing. The Boulder community responded by submitting over 30 ideas; the public weighed in by voting for their favorite. Thanks to your participation, Growing Gardens was selected as the winner and is already putting the cash to inspiring use.
---
Growing Gardens teaches students about the life cycle of fruits and vegetables through field trips, mobile gardening presentations and creative activities like edible flower sampling, "compost relay races" and cooking classes using fresh-picked ingredients. Since its founding, the Boulder-based nonprofit has expanded to nine elementary schools and reaches over 3,000 children a year—an impressive leap from the 30 students it first served when it was formed over a decade ago. "The most rewarding part of the program is watching kids experience a connection with plants and with each other," executive director Ramona Clark says.
The $1,500 grant will be used to support the Children's Peace Garden, which is open to kids between ages 4 and 10 every spring and fall. Supplies on the shopping list include beekeeping suits and smokers for an upcoming series on pollinator insects, gardening gloves and tools, and compostable servingware for future cooking classes. We know that the funds will go a long way toward helping the Children's Peace Garden thrive in the coming year. There's nothing like seeing a seed sprout or tasting the first ripe tomato of the season, and with a little help from the Maker Fund, students can experience these small joys firsthand.
Keep your eye on GOOD Maker for more exciting challenges in 2012. Click here to stay in the loop.