Articles
Bikes aren't known for their smart storage solutions, but this cycle says it has room for over 300 pounds of your stuff.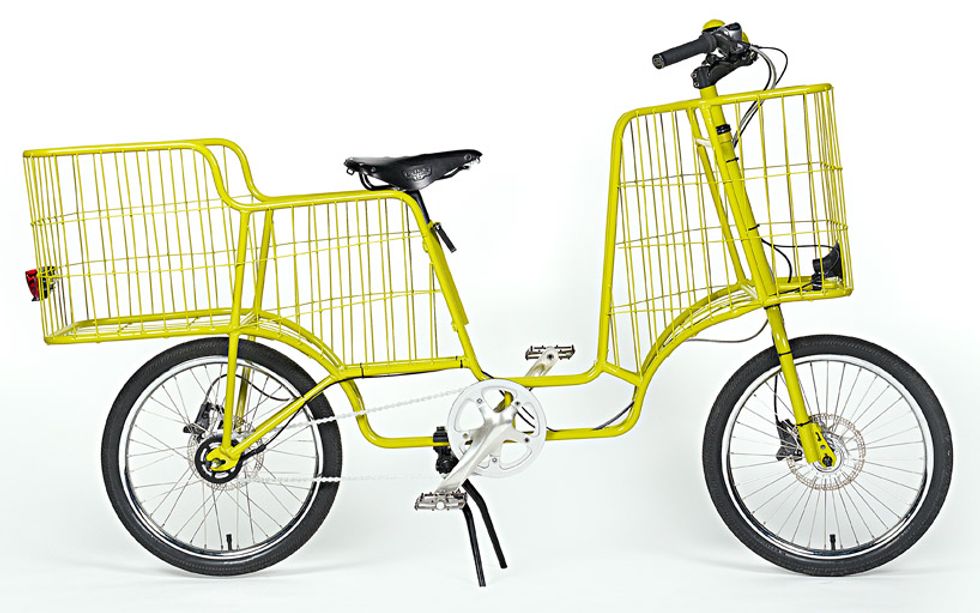 It's the one drawback of running errands on your bike: There's never enough room to stash all the stuff you need to pick up. Sure, you can supplement your basket with a messenger bag. Or you can hitch up a trailer in back. But how about this bike that's pretty much all basket? Camioncyclette by the Swiss designer Christophe Machet claims it can carry loads of up to 150 kilograms in its yellow wire baskets (that's 330 pounds for you metric system haters).
---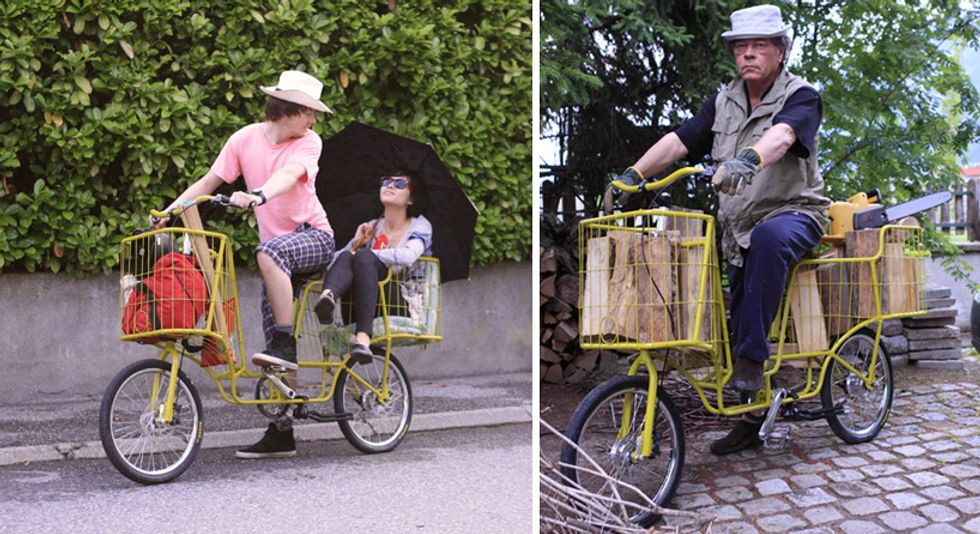 I'm not sure how stable the bike would be while porting 330 pounds in it, but it seems like the small wheels and low center of gravity could work to its advantage. Besides, just imagine all the cargo you could stuff into one of these things. In one photo, they manage to fit a person! And thanks to a local woodsman, they've even managed to put an entire tree onto this bike. (Never mind the rider's lumberjack scowl, he's actually very happy. Although I would suggest some kind of case for his chainsaw while in transit.)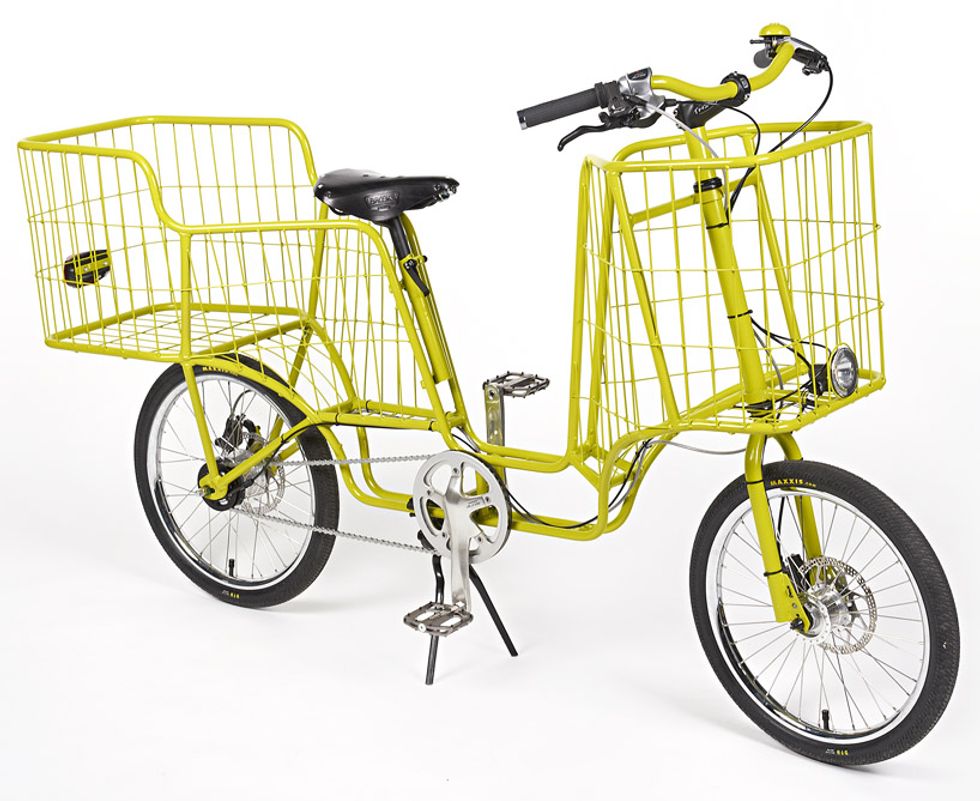 The Camioncyclette isn't commercially available—the project was the designer's graduate thesis—but it does provide some really interesting insight into where bike design is going. The more we bike, the more we'll need to transport from point A to B. This could be the two-wheeled equivalent of the grocery-getter.
via designboom