Articles
GOOD Design Daily: Who Says There Aren't Any Women Architects?
A new exhibition, "13.3%" is a conceptual art reply to those who say there are no women making architecture.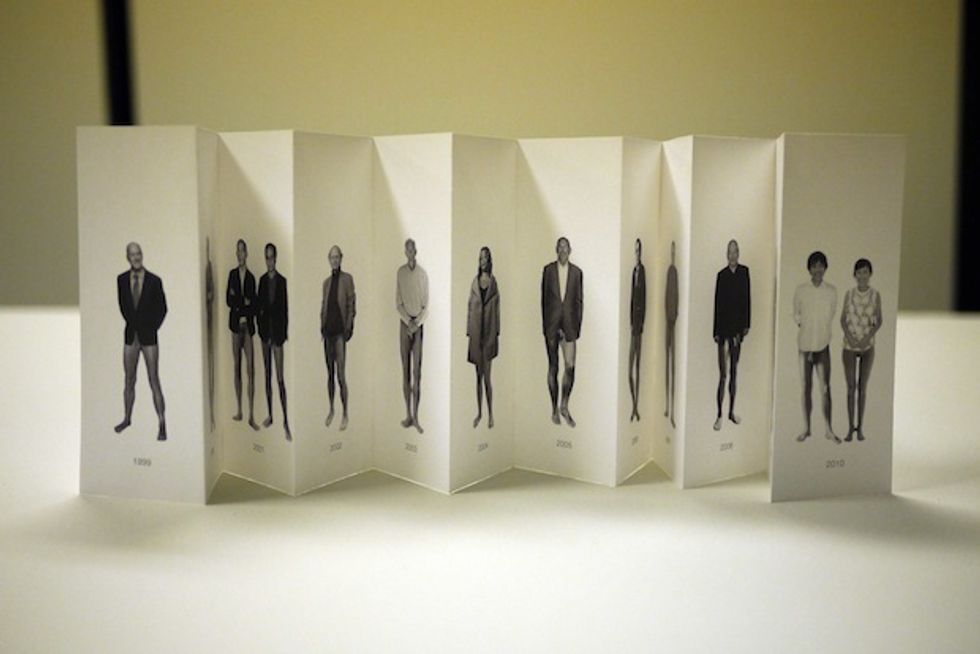 It's no secret that across the design industry, there are
fewer females practicing than males
. When confronted with the idea to start a conversation about women working within the architecture profession, curators Jayna Zweiman and Christian Stayner turned to art. Their new open-call exhibition boasts a mouthful of a title:
13.3% is an exasperated reply to those who say, "there are no women making architecture".
It hopes to explore issues in gender and design through conceptual art pieces that are at once both critical and witty. Abby Stone's piece (
Pritzker Prize Winners with no Pants,
above) portrays the recipients (and their legs) of architecture's top award throughout the years
.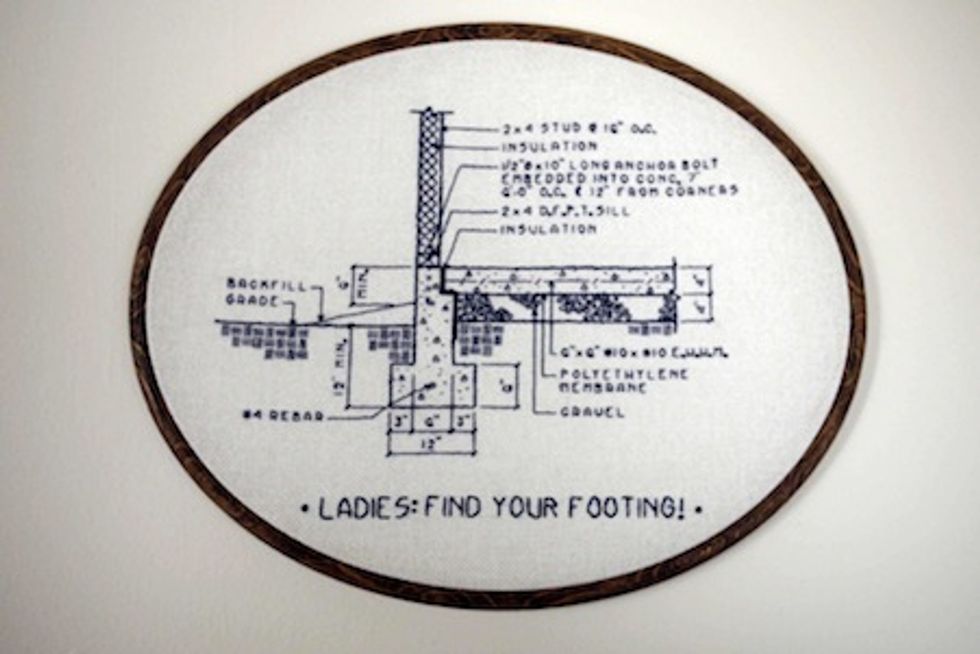 ---
Sarah Knize's
Ladies, Find Your Footing
translates the blueprint into a needlepoint.
The percentage 13.3 refers to the infamous statistic that just over thirteen percent of practicing architects in the United States are female, according to the American Institute of Architects.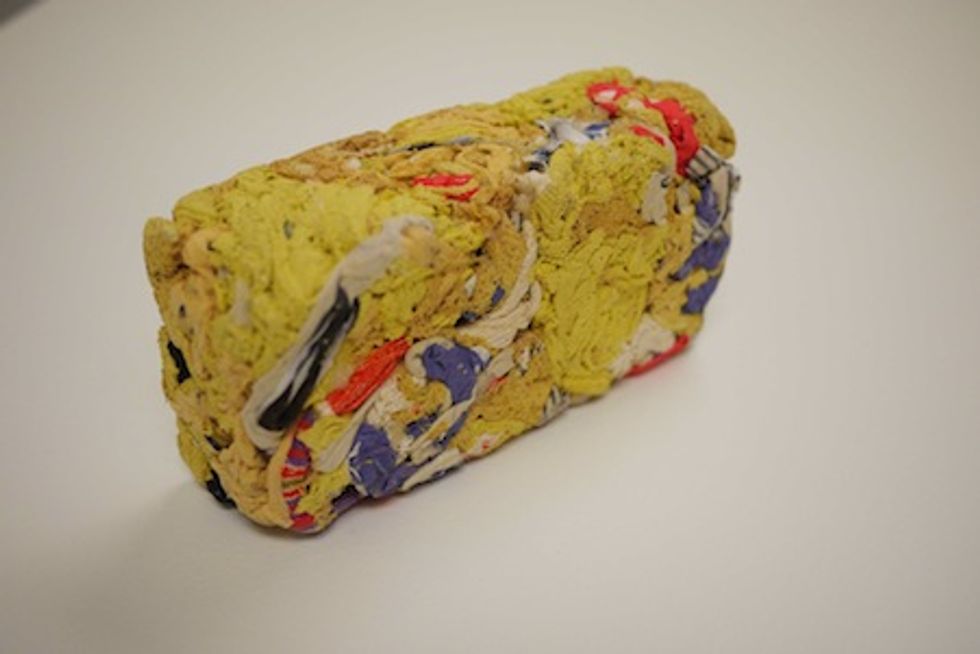 Alison Wilder's
Fabric Brick
shows the softer side of a construction staple.
For the format of the exhibition, the curators also looked to a historical precedent. In 1973, curator Lucy Lippard wanted to challenge the notion that no women were showing conceptual art in galleries, so she mailed work directly to a gallery in manila envelopes. Similarly, all entries for
13.3%
had to be submitted via manila envelope. In addition, those who submitted were asked to answer a questionnaire consisting of 13.3 questions, some of which resulted in quite provocative answers.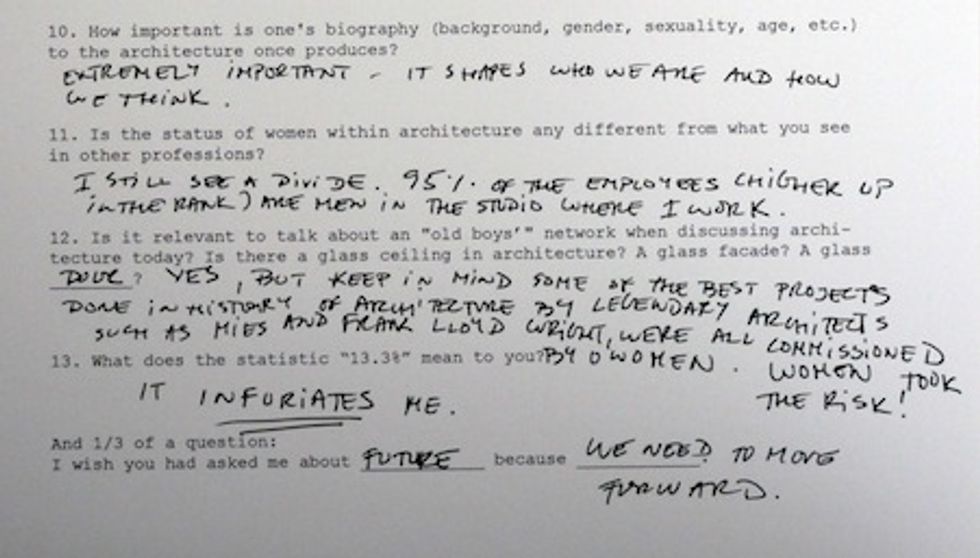 Due to the overwhelming response from the design community, Zweiman and Stayner are continuing to accept submissions, and will do so throughout the run of the show. (They plan to rehang the show at least once.) So you could hypothetically go see the show, and create a piece as a response that will join the rest of the work on the wall.
The show opens Saturday, December 4, at 7:00 p.m. at Woodbury University Hollywood Exhibitions. It runs through January 16, 2011. All details are here.