Articles
GOOD Energy Meetup Idea: Screen a Fascinating Mr. Wizard Episode About Electricity
Another idea for the GOOD Energy Meetup: have a screening of the great and informative Mr. Wizard episode, "Six Kinds of Energy."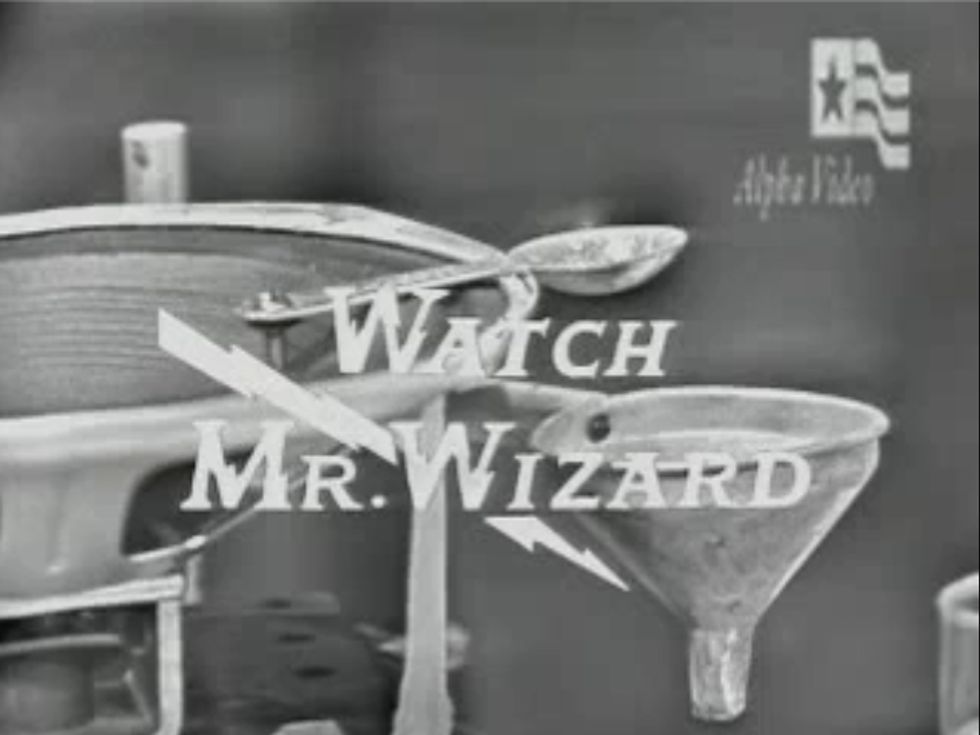 On Thursday, February 24, GOOD is throwing a Meetup Everywhere, our big GOOD Energy Party. Below is just one sample idea for a meetup, if you're looking for some inspiration. To learn more about our first ever distributed, nationwide meetup of people who give a damn, check out our announcement post. For other GOOD Energy Meetup ideas, check out the super simple Energy 101 teach-in or a battery-building experiment.
Many of us were probably too young to catch the original Mr. Wizard shows when they first aired, but the reruns were going strong through our youth.
---
In one phenomenal episode, "Six Kinds of Electricity," Mr. Wizard builds a Rube Goldberg-style contraption to teach children (and remind adults) about the different forms of electricity. (Which you should have learned about in our Energy Issue, of course!) I've got to say, it's still awfully entertaining to watch, and Mr. Wizard was way ahead of his time. (The show opens, for instance, with some pretty radical blip tones and Mr. Wizard proudly explaining to his little student that "it's electronic music."
We'll embed the episode below, but if you're serious about a screening, you can download the original from this site and project it however you'd like.
If you don't have a copy of the magazine and need one for your meetup, get in touch soon and we'll send you one.
Important note: take pictures or video and send them to us after your meeetup. We'll feature your event in a roundup of our big nationwide meetup.
And during the event, use the hashtag #goodenergy to tweet about your gathering.
We'll be posting more meetup ideas at GOOD's Environment hub all week, so check back soon.