Articles
GOOD Q&A: Paul Rieckhoff
Paul Rieckhoff, the executive director and founder of Iraq and Afghanistan Veterans of America (a Choose GOOD partner), is on a mission to...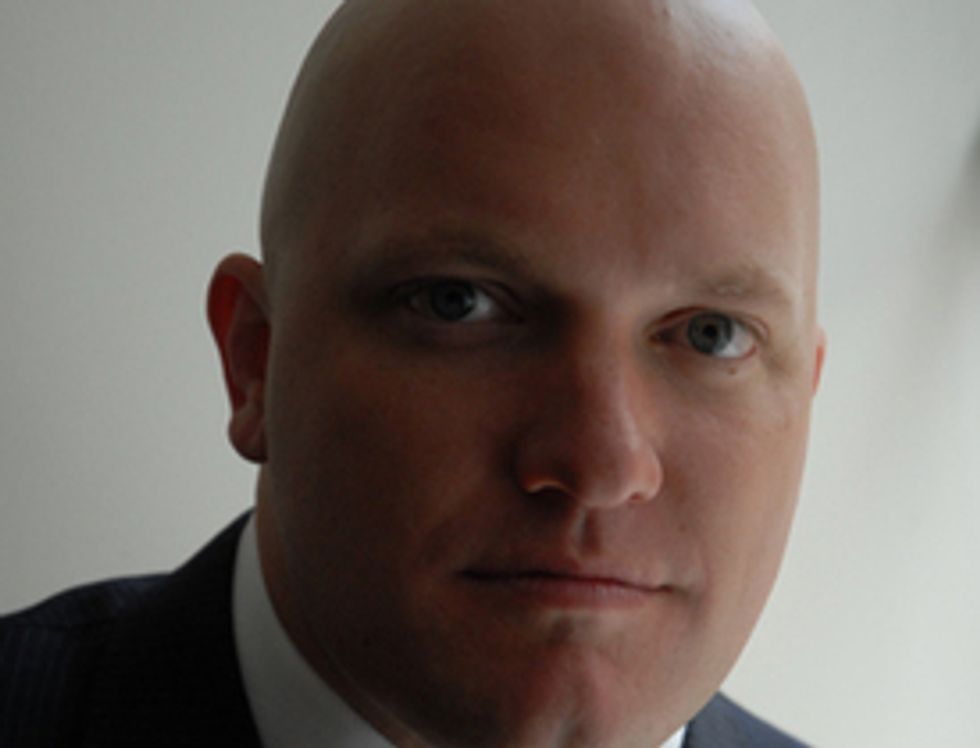 ---
Paul Rieckhoff, the executive director and founder of
Iraq and Afghanistan Veterans of America
(a
Choose GOOD
partner), is on a mission to improve the lives of the soldiers who've fought on behalf of our country. A veteran himself, he understands just how important it is that our troops come home to a real nexus of support. He was kind enough to talk to us about his own post-war experience, the successes (and struggles) of IAVA, and his hope that the organization will work itself out of existence.
What does IAVA do in human terms?
We're the first and largest Iraq and Afghanistan veterans' group in America. We're a nonprofit created by veterans to improve the lives of Iraq and Afghanistan vets and their families.
So, when someone subscribes to our magazine and donates money to IAVA, where does that money go?
Most immediately, it's gone to support our fight for a new GI bill, to the push for better educational benefits for Iraq and Afghanistan Veterans. That money helped us bring vets to Washington, helped them organize communities, and helped them come together to find creative and innovative ways to get a new GI Bill that covers the full cost of college. [Read more about the GI Bill, which was signed into law this summer,
here
.]
What's the most difficult obstacle you face (as an organization)?
Other than funding? I think detachment. There is an unprecedented level of detachment that exists between our community and the American public at large. So our biggest challenge is overcoming the gap that exists between the average civilian and the average soldier. We're not that different. We come from your communities; we went to your high schools; we're working at your jobs and living at your colleges.
Before you went to Iraq, you'd gotten a degree from Amherst, coached high school football, and worked on Wall Street. Why did you enlist?
I love my country. I really do. I wanted to give something back-I got to go to a good school, get a great education, and have a lot of opportunities. I felt a civic obligation to give something back. I also wanted a really intense experience-part of me wanted to jump out of airplanes and blow stuff up and shoot guns in that kind of 12-year-old kid type of fantasy. I don't know if fantasy is the right word, but the action and excitement. The challenge, the chance to test my meddle and see what I was made of...that really drove me to the military. And my grandfather had been drafted and my father had been drafted, so there had been a tradition of service in my family.
Can you describe the experience you had coming home from Iraq?
It was pretty tough. I always tell people that when I got home, the biggest story was Janet Jackson's exposed breast in the Super Bowl. So it was a pretty tough adjustment to go from walking patrols in Baghdad to coming home and seeing that that's what the country was focused on. It definitely shocked me. It disappointed me. It angered me at some level. But it also inspired me to get involved and do something to change the way the country was connected to this war and the people who fought in it.
If you could change one thing about media coverage of the wars, what would it be?
We'd like to see more personal coverage-the stories about the people behind the numbers, not just the casualty numbers scrolling beneath the screen. That's important. We'd also like to see a focus on veterans affairs. What's happening at the VA? What people are facing in their local communities? How National Guardsmen or reserves are dealing with the stress? And also there are some amazingly heroic stories to come out of this war-folks who've done amazing things. I think they deserve a bit more recognition than they've gotten so far. But, the biggest thing we want people to do is look deeper and spend more time on it to understand it. It's not just stay or go, it's not just black or white, it's not just democrat or republican. You're probably not getting the whole picture from just CNN or Fox.
What's your definition of good?
I think good is something that is significantly beneficial for everyone in some way or another. For me it kind of has a lot to do with service. It could be someone who drew an amazing picture that benefits all of us or it could be someone who laid down their life for someone else. I think it's about creating and about sacrificing and about really trying to make a difference. On a macro scale, goodness, being good, and doing good are all about trying to change the world.
Paul Rieckhoff is the author of
Chaising Ghosts
, a book that details his experiences as a First Lieutenant and Infantry Platoon Leader for the U.S. Army in Iraq and examines issues facing soldiers and their families.
PHOTO
Edouard Gluck