Articles
Goodbye, Sidewalks: London Planners Break Down Boundaries Between Cars and Pedestrians
Londoners learn how to share the street without barriers to keep vehicles and pedestrians apart.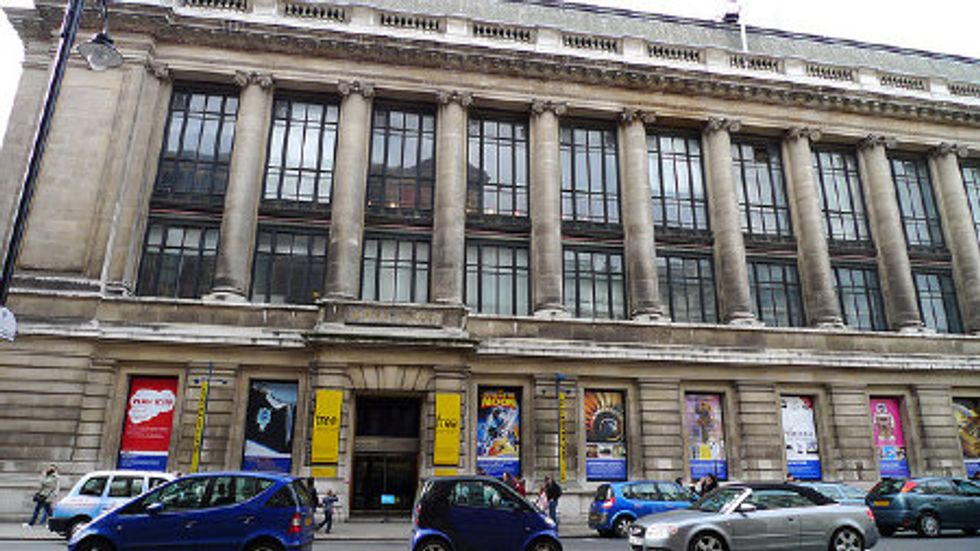 Advocates for livable streets usually push for more sidewalks and bike lanes to protect pedestrians and cyclists from cars. Division is seen as the key to safety and participation. But a new project in London questions the idea of barriers to begin with, envisioning a "shared space" for the intermingling of vehicles and walkers. It may seem chaotic, but planners believe it could foster a more accessible, safer, pedestrian-friendlier thoroughfare by forcing everyone to slow down and be aware of who's on the road.
---
Exhibition Road in London—a half-mile strip in the city's cultural heart that draws 11 million visitors each year to its numerous museums and cultural institutions—will reopen next month without clear lane markers or curbs. As The Guardian describes it, the new design "is about suggestion rather than certainty." Similar projects on other streets in London have decreased accidents involving pedestrians, showing that both walkers and drivers tend to pay better attention when they realize that they can't rely on barriers to guide them.
Instead, visual and textural cues let the street's users know how to operate. The pavement is styled with strips of lighter granite crosshatched against a black backdrop, an elegant and leisurely look that hints at paths for pedestrians to cross. Installing corduroy "warning tactile paving" and drainage covers will indicate to vision-impaired pedestrians where the area for cars begins, while removing curbs will make it easier for wheelchairs to navigate the area.
The project was prompted by Exhibition Road's increasingly heavy traffic and crowded sidewalks, which made the area unappealing for many pedestrians. Rather than brave such conditions, many pedestrians opt for the area's underground tunnel, bypassing what should be one of the city's cultural treasures. In preparation for the 2012 Olympics and the onslaught of visitors to one of London's most-touristy areas, the area is ready to shed its image as "an area dominated by cars" and become "one that puts people first."