Articles
Harvard Academic Starts Initiative to Boost Accuracy of Wikipedia's Psychology Articles
Harvard psychology professor Mahzarin Banaji is behind an effort to get psychology academics editing content on the online encyclopedia.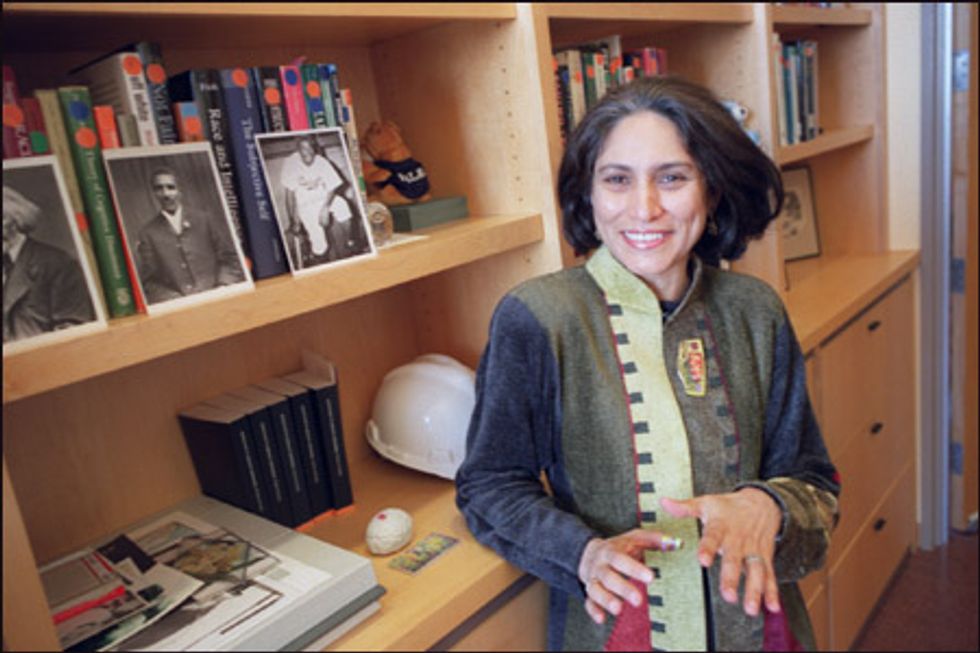 With more than 18 million articles and 365 million visitors every month, Wikipedia is the king of online references. Academics have long been critical of its accuracy, but, other than a few isolated efforts, scholars haven't been too involved in improving article quality. But, thanks to Harvard University psychology professor Mahzarin R. Banaji, that might just change for the site's psychology content. Banaji's created the APS Wikipedia Initiative, an effort to get the 25,000 members of the Association for Psychological Science to take responsibility for representing the discipline "as fully and as accurately as possible and thereby to promote the free teaching of psychology worldwide."
---
Banaji, who serves as president of the APS, told the Chronicle of Higher Education that her own love of Wikipedia's featured article of the day spurred her to check out some of the psychology articles on the site. "It was bad," she says. 'They were really old, out-of-date stuff." And, because of the sheer number of Wikipedia users—they've been viewed over 64,000 times in the past six months—articles filled with these inaccuracies are currently the public face of psychology.
Banaji's goal through the initiative is to improve the 5,500 psychology articles currently on the site by ensuring they're accurate, up-to-date, complete, and are written so that everyday people can understand them. Articles also need to represent controversial topics in a neutral manner and be based on reliable sources. Psychology scholars involved in the project will certainly have their work cut out for them. Only 30 percent of current articles "have ever been assessed through Wikipedia's peer assessment" and only nine have met Wikipedia's criteria for "Good Article" status.
But how is Banaji getting academics to change their minds about editing and improving articles on the site, when being a Wikipedia contributor isn't going to boost a Harvard scholar's resume? "Everyone in academe teaches," she says. Since those professors are already working with students on writing assignments, she began to wonder "What if we make working on Wikipedia part of those assignments?" It also doesn't hurt that the APS Wikipedia Initiative has a "new interface custom-designed to make encyclopedia entries easier to write and edit, a nascent social network that links scholars who share interests, and tutorials for professors on ways to make writing for Wikipedia part of course assignments."
Instead of the disdain she usually hears for Wikipedia from her peers, Banaji now says she's "hearing nothing but enthusiasm" about the project. It'll certainly be interesting to see if her colleagues from other disciplines at Harvard—or other academic associations—follow her lead and begin their own Wikipedia improvement projects.
photo via Harvard Project on Law and Mind Sciences