Articles
"If We Don't Riot, You Don't Listen to Us": The Case for Chaos
In April, 1,000 people turned out for a peaceful march in honor of a man who died during a police raid. Nobody listened to them.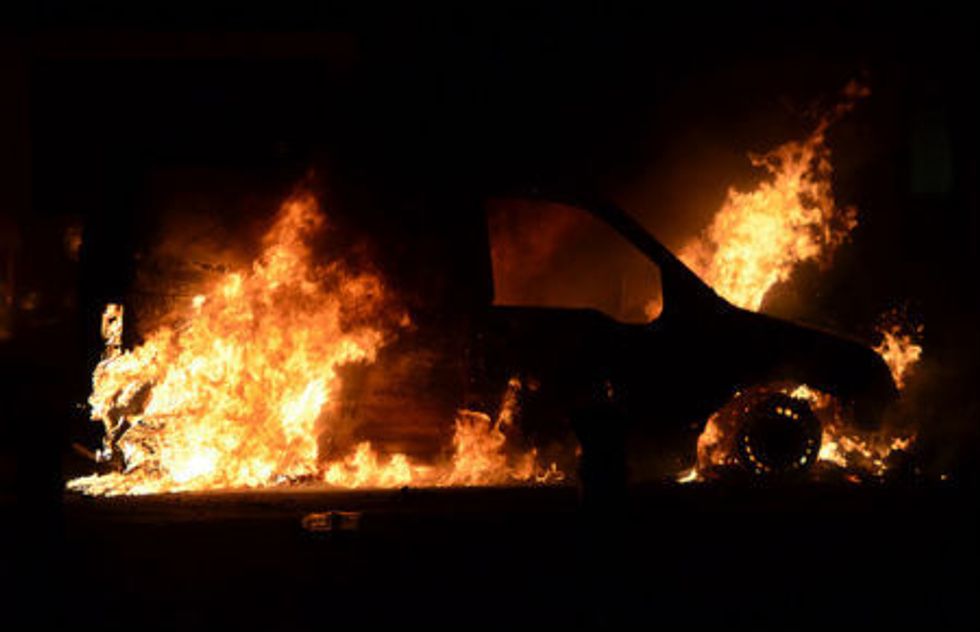 By the looks of our news outlets, very few members of the press covering the London riots, now in their fourth day, seem to think it wise to speak to the rioters themselves. There are a lot of conversations with analysts and political figures of all types (
this one with writer Darcus Howe
is important viewing), but when it comes to the people actually burning the buildings, much of the media seems content to stand back and take pictures of silhouettes running away from flaming buildings. That's a shame for a lot of reasons, but especially because many of those kids, violent or not, have trenchant things to say.
Perhaps the most significant interview to come out of the riots thus far wasn't a direct Q&A, but a statement overheard by an MSNBC reporter eavesdropping on a British TV crew. The crew asked a young black man if rioting was the correct way to express unhappiness:
---
"Yes," said the young man. "You wouldn't be talking to me now if we didn't riot, would you?"

The TV reporter from Britain's ITV had no response. So the young man pressed his advantage. "Two months ago we marched to Scotland Yard, more than 2,000 of us, all blacks, and it was peaceful and calm and you know what? Not a word in the press. Last night a bit of rioting and looting and look around you."

Eavesdropping from among the onlookers, I looked around. A dozen TV crews and newspaper reporters interviewing the young men everywhere.

\n
That boy, whoever he was, was telling the truth. In April, 1,000 people turned out for a peaceful march to Scotland Yard after reggae singer Smiley Culture died at home during a police raid, supposedly of a self-inflicted stab wound. Culture's supporters asked for nothing but a proper police inquest into his death. "We just really want to know how, how our loved one died and get to the truth of it," said Culture's nephew. "It really is quite simple."
Unless you pay close attention to London news, it's unlikely you heard about Culture's death or the march against police violence it sparked. But both of those things happened, and British young people aren't lying when they say they've looked for peaceful solutions to the problem of clashes with cops. Does that mean that everyone with a serious unaddressed grievance should burn down their local shopping mall? Not at all. But it does help make sense of poor people destroying their own communities in the name of progress.
photo via (cc) Flickr user NightFall404