Articles
Is Our Education System Really That Bad?
New Yorker writer Dean Nicholas Lemann put reformers on shout, saying we're overblowing the problems with our education system.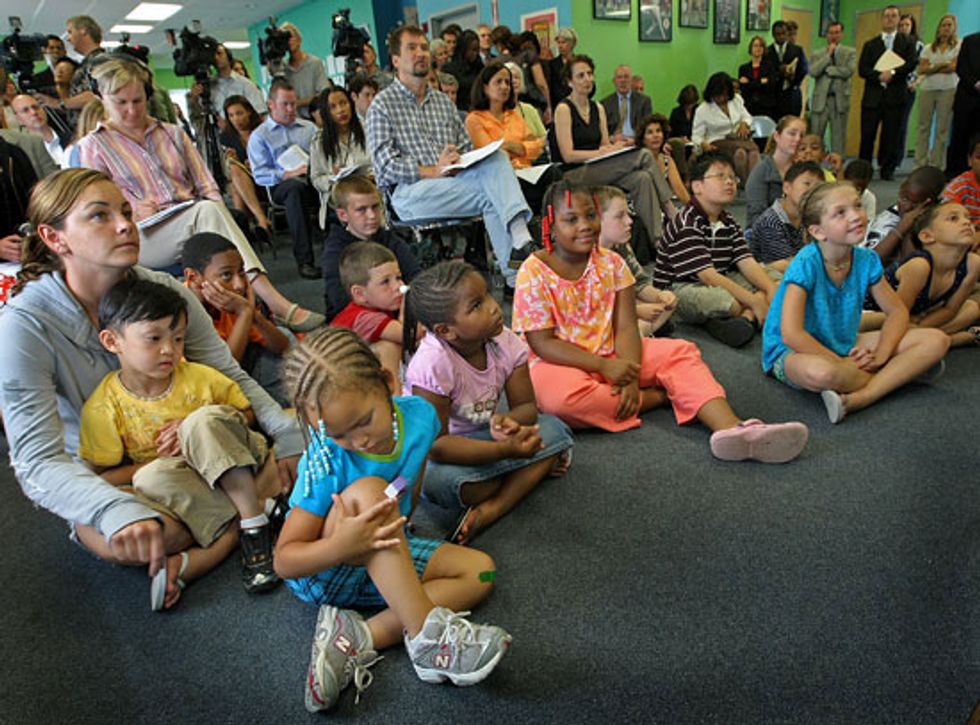 ---
\n
New Yorker writer and Columbia Journalism School Dean Nicholas Lemann is no stranger to calling B.S. In 2006,
he poo pooed the idea of citizen journalism (and the greater idea of blogging)
as a substitute for traditional journalism. Now, he's put education reformers on shout, saying that two new books, the documentary
Waiting for Superman—
which opens this week—and the greater
save our school system movement is "overblown."
His reasoning with regards to K-12 seems rather elegant:
It should raise questions when an enormous, complicated realm of life takes on the characteristics of a stock drama. In the current school-reform story, there is a reliable villain, in the form of the teachers' unions, and a familiar set of heroes, including Geoffrey Canada, of Harlem Children's Zone; Wendy Kopp, of Teach for America, the Knowledge Is Power Program; and Michele Rhee, the superintendent of schools in Washington, D.C. And there is a clear answer to the problem—charter schools. The details of this story are accurate, but they are fitted together too neatly and are made to imply too much.

\n
It is a very tight story, isn't it?
Lemann may be missing one huge advantage to the fire and brimstone take on our schools: The current, tidy education narrative, while deceptively simple, may also be a marketing ploy.
Sharing the burden, even if it's via an imprecise narrative, might be the best way to get people involved—and to lift all boats.